Macy's Might Be a Better Stock than Amazon — and 10 Weird Investing Lessons 2018 Taught Us

8 min Read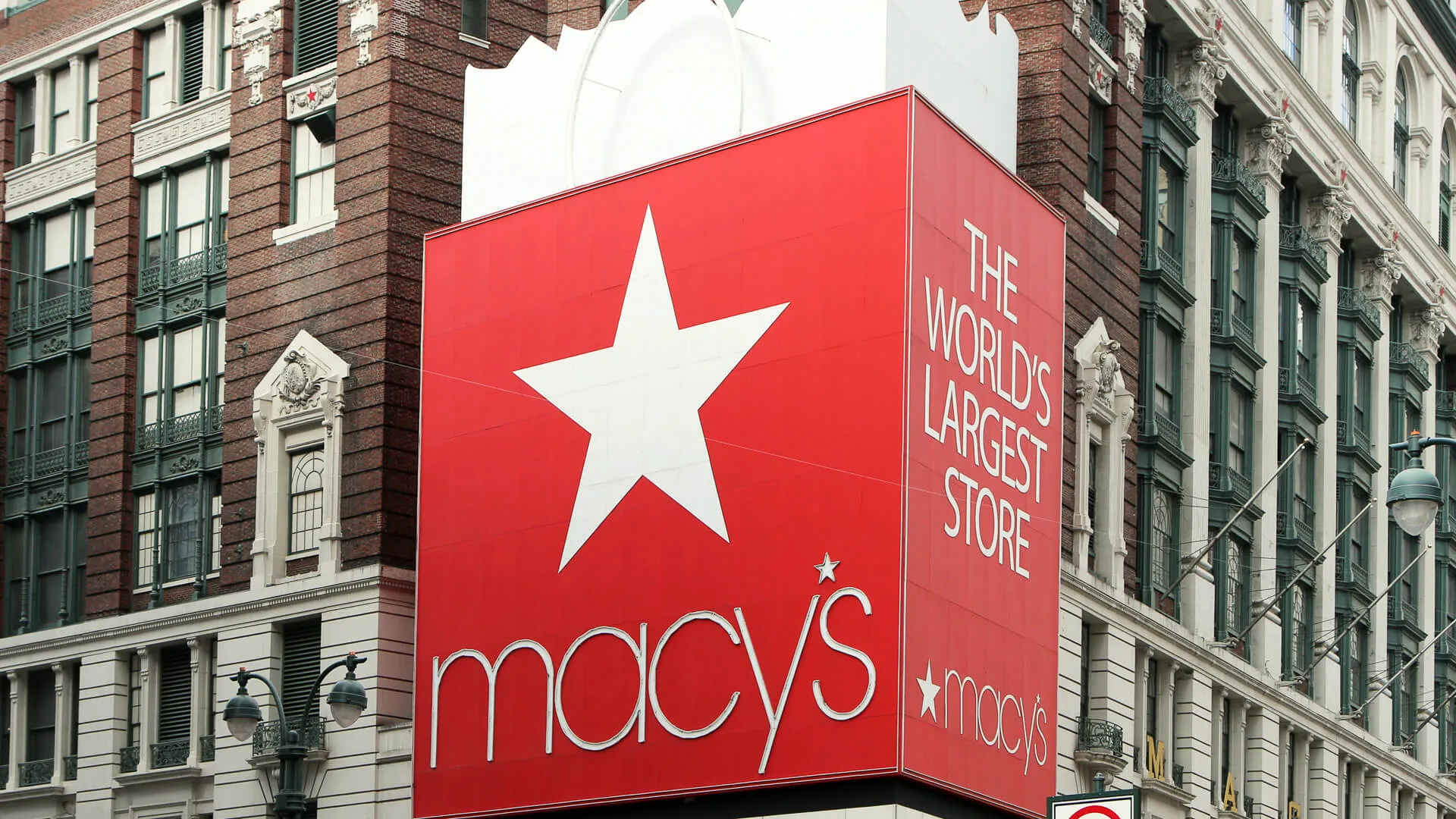 Famed market analyst A. Gary Shilling once noted that "The markets can remain irrational a lot longer than you or I can remain solvent." And it's true: if you follow investing long enough, a lot of really crazy stuff happens.
So, as 2018 winds to a close, it's time to look back on some of the more bizarre teaching moments the year brought investors. Here are some of the weirdest investing lessons of 2018.
Success for a Car Company Stock Doesn't Necessarily Mean Making Cars
Tesla was in the news in 2018 — a lot. And while most of that had to do with the actions of CEO Elon Musk, it also had a profitable quarter for the third time since its 2010 IPO and showed that it might actually be able to hit production goals moving forward.
But there's still some fishiness surrounding Tesla. After all, the company's market cap of nearly $60 billion is more than that of General Motors — a company that produced and sold almost 90 cars for every one that Tesla did in 2017.
So, despite an avalanche of bad news throughout the year and production numbers that would get executives immediately fired at Ford or GM, Tesla is the country's most valuable car company. And it doesn't appear that will change anytime soon based on the swing to a profit and an improving production situation.
Related: The Most Genius Way to Invest Has Nothing to Do With the Stock Market
Macy's Might Be a Better Investment Than Amazon
Plenty of people might have scoffed at Norweigan fund Storebrand Global Multifactor when they revealed a strategy of investing in brick-and-mortar retailers like Macy's over Amazon. Regardless of how you feel about the long-term prospects of in-store versus online commerce, there's plenty of reason to see the company of the past as the better investment.
How is that possible? Well, the enthusiasm surrounding Amazon might have pushed the stock to prices it simply can't live up to. The online retailer currently has a PE ratio — an important gauge of a stock's value at its current price (lower is generally better) — of 92.97 compared to just 6.24 for Macy's. That could be part of why Macy's returned 34.9 percent in 2018 to Amazon's 39.54 percent. Throw in Macy's hefty dividend yield of 4.72 percent and plenty of investors might be thinking that — whether or not Amazon is the future of retail — Macy's is better positioned to return value in the present.
FAANG Might Be Toothless
The acronym FAANG is meant to represent the biggest stocks of the digital era, standing for Facebook, Apple, Amazon, Netflix and Google. Of course, Google is now known as Alphabet, but no one is a big "faan" of another change: these stocks aren't the world beaters they once seemed.
For years, market traditionalists have tutted away about how these companies' massive valuations weren't in line with their actual profits, and for years the stocks continued to ignore old-school thinking while generating huge returns for investors.
However, 2018 might eventually go down as the year when investors finally started to turn sour on these stocks — or at least treat them like any other stock. Several FAANG stocks dropped in the second half of the year. Facebook is off nearly 40 percent since July 25, Alphabet is down more than 10 percent over roughly the same period, Amazon has dropped almost 20 percent since the end of September and Apple has shed more than a fifth of its value in the same period.
Even Blue Chips Can Leave You Feeling Blue
One stock that was really putting the "Dow" in "down" in 2017 was General Electric. That was also true for much of 2018 until — after the longest run of any other company on the Dow Jones Industrial Average — GE was finally knocked from the 30 companies that make up the index in 2018 after a prolonged collapse that took shares from over $30 apiece as recently as December of 2016 to well under $10 each now.
So, if you were thinking that more than a century of success and status as one of the nation's most recognizable corporate icons earns you any immunity to a string of earnings failures, think again.
Chipotle Can Make a Comeback
One would think that poisoning your customers — even accidentally — would pose a pretty serious long-term problem for a company that serves food. At least, the consequences should last longer than about a year.
However, it turns out you can overcome a lot of bad PR with plenty of good burritos. Chipotle Mexican Grill came roaring back in 2018, showing that the plunging share prices during the 2016 E. coli scandal were temporary. The stock has gained back more than 90 percent from its low-point in the aftermath of the food safety crisis.
Twitter Can Make Money
The massive success of Facebook in turning its users into profits might have fooled more than a few investors in Twitter's IPO way back in 2013. However, earnings report after earnings report demonstrated that the ability to draw actual cash out of a captive audience wasn't as automatic as some might have hoped.
However, Twitter appears to have finally gotten it right. The company turned in its first quarterly profit — it was for the last quarter of 2017, but the company reported it in early February 2018 — and it's remained in the black for every quarter since. So, although the stock is less than half of what it was at its post-IPO high, this year might give more investors reason to believe it's found solid footing that will keep it profitable moving forward.
There's Too Much Oil
Anyone with a clear memory of the energy crisis of the late 1970s must be looking at the present state of affairs and scratching their head. But the fact of the matter is there's just too much oil on the market — or at least, that's probably what you're thinking if you're in the oil production business.
The massive success of American oil companies in tapping shale reserves with hydraulic fracturing has turned the United States into the world's largest oil producer. Pair that with the unexpected move to let Iran continue to export oil to some of its biggest trading partners and you have a supply glut that's sent the price of crude oil plunging almost 30 percent in under two months.
The good news is, that drop appears to be helping create lower gas prices just in time for everyone's holiday travel season.
Crypto Is Crummy
Cryptocurrency entered the year as the hottest story in the financial markets after bitcoin soared to some $20,000 apiece late in 2017. However, if you bought into the hype that the digital currency is the "the future of money" and invested at anywhere near that peak price point, well, 2018 was not a good year for your portfolio.
That's because bitcoin's long slide continued throughout the year. Things appeared to steady at around $6,000 until mid-November when a sell-off took the price below $3,500.
Check Out: 13 Ways to Invest That Don't Involve the Stock Market
You Can DIY Your Way to a Fortune
Etsy is supposed to be a site dedicated to the sort of homemade crafts one could normally only find at local art fairs. However, just because the e-commerce site is heavy on individual creators making goods that emphasize creativity over dollar value doesn't mean it isn't making a lot of money for its investors.
Etsy went public in 2015 and thus far 2018 has been a banner year for the stock. The company's shares are up around 200 percent on the year and more than triple its IPO price.
Related: How to Sell on Etsy
Investing in Yourself Is the Big Trend
If there are two words that can describe the primary result of the recent tax cuts, they would be "stock buybacks." That's because the big cut to the corporate tax rate and the tax holiday to entice companies to bring back cash stored overseas resulted in many companies seriously boosting their bottom line and then opting to return those benefits to the shareholders by buying up their own stock.
Stock buybacks benefit investors by boosting market demand while simultaneously reducing the supply of available shares, hypothetically pushing up share prices in the process. Current estimates have the total amount spent on buybacks to hit $1 trillion in 2018, demonstrating that a large portion of the cash that flowed to companies as a result of the tax cuts appears to have been funneled to shareholders.
More on Investing
We make money easy. Get weekly email updates, including expert advice to help you Live Richer™.
About the Author