Major Mergers and Acquisitions in March: 3M Buys Scott Safety, AT&T Acquisition of Time Warner Approved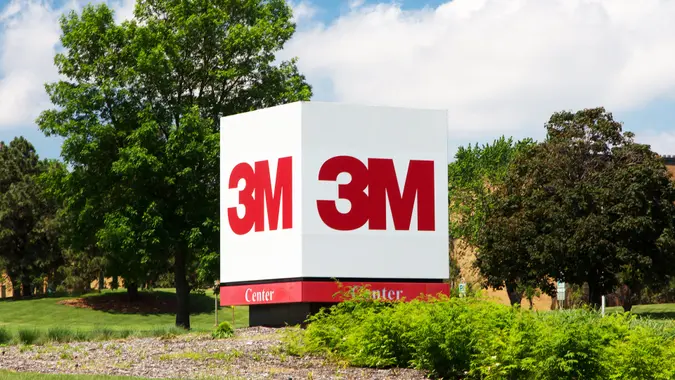 Ken Wolter / Shutterstock.com
Mergers and acquisitions are common in corporate finance; however, M&A announcements often make stock holders incredibly nervous. It's not surprising considering these types of deals affect virtually every stakeholder and often bring big changes, such as layoffs, restructuring and new people in the top positions.
Ultimately, stock valuation can be enhanced from a merger or acquisition. To help stay calm and collected following M&A announcements, investors should focus on the potential long-term benefits. Doing so will allow them to sail through mergers and acquisitions just like the most successful investors do.
3M to Acquire Scott Safety
On March 16, Johnson Controls International, a global diversified technology and multi-industrial company, announced the sale of Scott Safety to 3M Co. for $2 billion. Scott Safety designs, manufactures and sells respiratory protection, gas and flame detection, thermal imaging and other products for firefighters, police, homeland security forces, the military, rescue teams and industrial workers.
Assuming regulatory approval, the deal is expected to close in the second half of 2017. The safety company has earned $570 million in the past 12 months.
For 3M, the deal will strengthen its safety division, which is the company's second-largest. Bloomberg reports that Scott Safety will be a welcome boost to 3M, which has experienced sluggish growth in its consumer and electronics units. Owner of diverse companies such as Scotch, Post-it and Nexcare, 3M has become more open to large acquisitions in recent years, with this deal being the second largest in the company's history.
"Scott Safety is a leader in the fire safety solutions market, with a strong management team and highly dedicated employees," said George Oliver, Johnson Controls chief operating officer, in a press release. "We thank them for their significant contributions over the years and believe this transaction positions them for long-term success at 3M."
Start Investing: 10 Stocks for Beginners to Try in 2017
3M Stock Reaction
3M is a stock that is typically solid with small daily variances, and it remained the same after the announcement of the plan to buy Scott Safety. 3M is currently trading at $190.46 per share and has been hovering around the $190 to $191 mark for the past two weeks.
AT&T Acquisition of Time Warner Approved
On March 15, the European Commission approved AT&T Inc.'s $85 billion acquisition of Time Warner Inc. The deal was originally announced more than a year ago in October 2016. AT&T will pay $107.50 per Time Warner share, split between cash and stock, worth $85.4 billion overall.
The acquisition allows AT&T to bolster its mobile and online viewership using Time Warner content. Time Warner is the fifth-largest media conglomerate in the world and owns such entities as HBO, Turner Broadcasting, Warner Bros. and cable news channel, CNN. The combination of AT&T's pay TV subscriber base — the largest in the world — and the company's leading position in mobile, TV and broadband with Time Warner's extensive premium content library, will give customers an unprecedented level of distribution choices.
"This is a perfect match of two companies with complementary strengths who can bring a fresh approach to how the media and communications industry works for customers, content creators, distributors and advertisers," said Randall Stephenson, AT&T chairman and CEO, in a press release. "Premium content always wins. It has been true on the big screen, the TV screen and now it's proving true on the mobile screen."
AT&T Stock Reaction
The news of the acquisition sent AT&T stock on a bit of a tumble, down 16 percent in fourth quarter 2016, as the joining of two large communication companies caused analysts to worry about competition and consumer choice. However, the telecom giant has rallied and faired well in the new year. AT&T is currently trading at $41.50 per share.
Check Out: Smart and Stable Stocks to Invest In During the Trump Administration
Stock prices are accurate as of March 27, 2017.