Market Rallies During the Holiday Week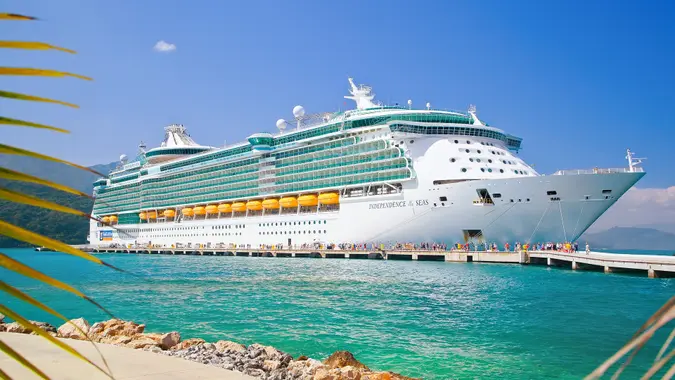 NAN728 / Shutterstock.com
As analysts predicted, Wall Street experienced a "Santa Claus rally" upon opening the Monday after Christmas and continued to climb throughout the day. The Dow closed at a record high of 30,403.97 (+0.68%) after peaking above 30,510 midmorning Monday.
The Nasdaq Composite also fared well, gaining close to 95 points to close at 12,899.42 (+0.74%), and the S&P 500 also closed up, gaining more than 32 points to close at 3,735.36 on Tuesday.
Who are the big winners of the week so far?
1. Travel sector looks up.
The surprising winners of this winter rally are some of the companies hardest hit by the pandemic, including Royal Caribbean (NYSE: RCL), which closed up 3.16% on Monday, and American Airlines (NASDAQ: AAL), which closed up 2.55%. Fundstrat's Tom Lee explained that stocks in sectors like travel and retail could be expected to rise after the third wave of COVID-19 peaks in the U.S. "We should expect the epicenter stocks to rally," he wrote in a note reported by Business Insider.
See: Domino Effect — 10 Surprising Disasters Caused by COVID-19Find: Bold Stock Market Predictions for 2021
2. Tech stocks gain.
It's been a good start to the week for the biggest stocks on the S&P 500. Tech heavy hitters Apple (NASDAQ: AAPL), (Amazon (NASDAQ: AMZN), Facebook (NASDAQ: FB), and Tesla (NASDAQ: TSLA) all saw gains, and Apple is set to enter a new buy zone, say analysts at Investor's Business Daily.
3. But why did Zoom dip?
Zoom (NASDAQ: ZM) fell 6.34% Monday upon the growing success of the coronavirus vaccines. However, Motley Fool writers believe the stock is still a buy now. "The crisis has accelerated the work-from-home trend, and there is no fully going back," TMF's Beth McKenna writes, pointing out the 451% increase in Zoom stock prices through December 24.