Robinhood Blocks Traders on Reddit and Beyond from Buying GameStop Stock – Make Sense of the Market Mayhem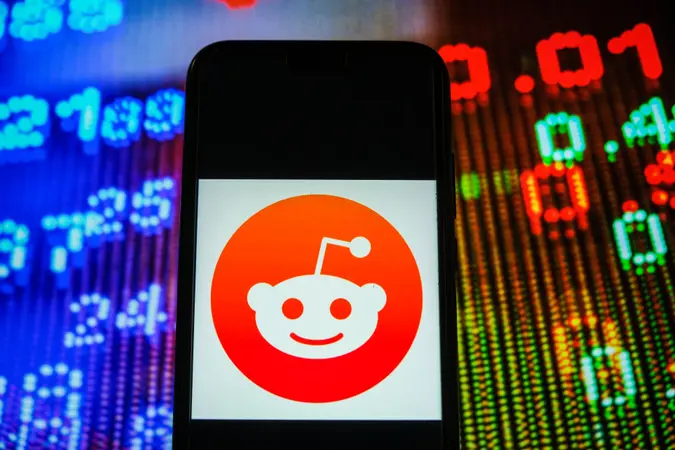 Omar Marques/SOPA Images/Shutterstock / Omar Marques/SOPA Images/Shutterstock
The stock market is known for its volatility, but the rapid rise of GameStop (NYSE: GME) and AMC (NYSE: AMC), manipulated by a rogue group of retail traders on the social media platform Reddit subthread WallStreetBets has everyone from Wall Street to Washington scratching their heads – and, in some cases, scrambling to stabilize stock prices.
Economy Explained: What Is the GDP – and What Does It Have to Do With You?Investing 101: Learn from the GameStop Frenzy with This Quick Guide to Short Selling
People are calling the events of the past week a "hedge fund massacre," because major Wall Street investment firms are losing their shirts on their short positions. On Tuesday, after GameStop stock rose 91%, hedge fund Melvin Capital closed out its short position after losing potentially billions, according to a CNBC report. Citadel and Point72 then helped the struggling hedge fund with an infusion of close to $3 billion, as Melvin Capital manager Gabe Plotkin told Andrew Ross Sorkin that the firm would not be declaring bankruptcy.
The Dow fell 600 points overnight but is back up close to 40,000 again Thursday afternoon.
"These big institutions that were very exposed due to their short positions are forced to liquidate other blue chip assets," explains Chris Hanse, Business Director for Option Hunters, an options and trading community. "That's partially what drove the market so far down yesterday. They're taking money out of companies like Apple, Microsoft and Facebook and using it to cover the shorts."
AMC Revival: Pass the Popcorn — Retail Traders Expect a Movie Revival Post PandemicElon's In: Tesla CEO Elon Musk Loses Billions, Touts Etsy and GameStop, Lands Rockets
In a supposed effort to stabilize the market, stock trading platforms like TD Ameritrade, E-trade, and Robinhood either prohibited trading on stocks promoted by WallStreetBets or limited actions to sell calls only. TD Ameritrade said in a statement that they put restrictions in place "in the interest of mitigating risk for our company and clients."
Along with GameStop and AMC, other stocks with trading restrictions on multiple platforms include Bed Bath & Beyond, Blackberry, Nokia, Express Inc., Koss Corp., American Airlines, Tootsie Roll, Trivago and Naked Brand Group — all stocks mentioned in the subreddit WallStreetBets.
"They're limiting the ways retail traders can trade," Hanse says. "The trading platforms put the lockdown on people being able to trade so much, and now we're seeing the market rebound. It's not a coincidence."
Reddit Explodes: Should You Take Stock Tips from Internet Gamblers? This Group's Latest Pick Soared 50% (Almost) OvernightYoung Investors: Gen Z and Millennials Lead 'Retail Investing' Trend – Owning Up to 25% of the Stock Market
"I don't think a lot of people were aware this could happen because they're so new to the stock market. I was surprised by Robinhood, because this kind of regulation goes against their core values. They have the connection to small traders – take from the rich and give to the poor. And then they turn around and institute this policy to protect big money institutions."
At the same time, Hanse believes the events of the past week had been building momentum for several years. "In the last year or so we've seen so many retail investors coming in and people using social media, they can create trends that will push the market up or down."
REMINDER: Wall Street hedge funds running to the exchanges to halt trading to prevent losses is another example of why the game has always been rigged in favor of the elites.

When you lose it is okay, but when they lose the game is turned off.— Pomp ???? (@APompliano) January 27, 2021
The SEC about to ban outsider trading

— Robert Kroese (@robkroese)

January 27, 2021
It's a dramatic shift of power, as Wall Street investment firms previously had this ability by moving billions of dollars "to keep the stock market where they want it to be," Hanse explains. If the government takes regulatory action against retail traders doing the same thing, then, "it's not really a free market anymore," he tells GOBankingRates.
Meanwhile, President Joe Biden, Treasury Secretary Janet Yellen, and others in Washington are "carefully monitoring" the situation, Press Secretary Jen Psaki said.
Learn: Institutional Investors and Retail Investors: What Is the Difference?Investing for Beginners: What First-Time Investors Need To Know
The list of lawmakers weighing in include Senator Ted Cruz, California state Representative Ro Khanna and Alexandria Ocasio-Cortez all discussing regulations – but not for retail traders. In fact, they want to ensure Robinhood and other retail trading apps cannot limit the market for retail traders.
Ocasio-Cortez tweeted: "This is unacceptable. We now need to know more about @RobinhoodApp's decision to block retail investors from purchasing stock while hedge funds are freely able to trade the stock as they see fit." Khanna retweeted AOC's thoughts, adding, "We need an investigation into RobinhoodApp's decision and who influenced that. And this shows the need for a financial transaction tax on hedge fund shorting and SEC regulations on short selling practices." Ted Cruz also retweeted Ocasio-Cortez, much to the surprise of many (including AOC) given their previous disagreements.
Will there be market regulation? If so, in which direction? That's the question of the day, says Gust Kepler, CEO of BlackBoxStocks, an options analytics tool and trading community: "The SEC can always regulate anything they want to regulate. It is their arena and they make the rules."
Meanwhile, everyone from famous investor Mark Cuban, Tesla CEO Elon Musk, Barstool Sports' Dave Portnoy (famous for his day trading obsession), Mets owner Steven Cohen and renowned venture capitalist Chamath Palihapitiya have weighed in or are impacted by the week's market chaos. Strange bedfellows, to be sure:
u can't sell houses u don't own

u can't sell cars u don't own

but

u *can* sell stock u don't own!?

this is bs – shorting is a scam

legal only for vestigial reasons

— Elon Musk (@elonmusk)

January 28, 2021
A source on Capitol Hill says House Financial Services is getting flooded with calls about GameStop and Robinhood by Reddit users who tracked down the relevant committee.

— Matt Ford (@fordm)

January 28, 2021
Elizabeth Warren on the GameStop surge on

@CNBC

:

"The billionaires and some hedge funds are yelling because they're not the ones, the only ones, who make money when the manipulation works."— Nik DeCosta-Klipa (@NikDeCostaKlipa) January 28, 2021
Dear Robinhood: I'm highlighting

@RobinhoodApp

because you say your mission is to "democratize finance for all." Your actions in restricting customers from buying GameStop and AMC stock suggest the opposite. By only allowing people to sell, you are driving down share prices. Why?

https://t.co/PnieCb4F1R

— Ted Lieu (@tedlieu)

January 28, 2021
So are

@robinhoodapp

and

@IBKR

ending trading in

#wallstreetbets

stocks because they are losing their ass on these trades ? Or maybe they dont have the cash to enable the trades at this scale ? Anyone have any insight on their economics ?

— Mark Cuban (@mcuban)

January 28, 2021
It's hard to find market manipulation more flagrant than this, but since it's being done to protect the wealthiest and most powerful — Wall St oligarchs who own and control the establishment wings of both parties — it's very hard to imagine the government treating it as such:

https://t.co/VJnXpMAqkJ

— Glenn Greenwald (@ggreenwald)

January 28, 2021
New Mets owner Steve Cohen had to bail out Melvin Capital because a bunch of stock trading kids on Reddit massively pumped up GameStop, putting Melvin's $13 billion at risk of disappearing.

If that leads to the Mets cutting payroll, it would be the most Mets story ever.— Mike Masnick (@mmasnick) January 27, 2021
Explore: How to Short a Stock — and Why You Shouldn'tRead: 5 Buzzy Companies Going Public in 2021 That Might Make You Rich
Kepler may have summed it up best: "I think it would be very hypocritical for any regulatory agency to stifle the will of the investing public to go long against some of these short positions. The recent gamification of fintech apps combined with the broad reach of social media has democratized trading for the masses. It is a two-sided market and may the best team win."
More From GOBankingRates