Why Now Is the Time To Invest In These 10 Companies

8 min Read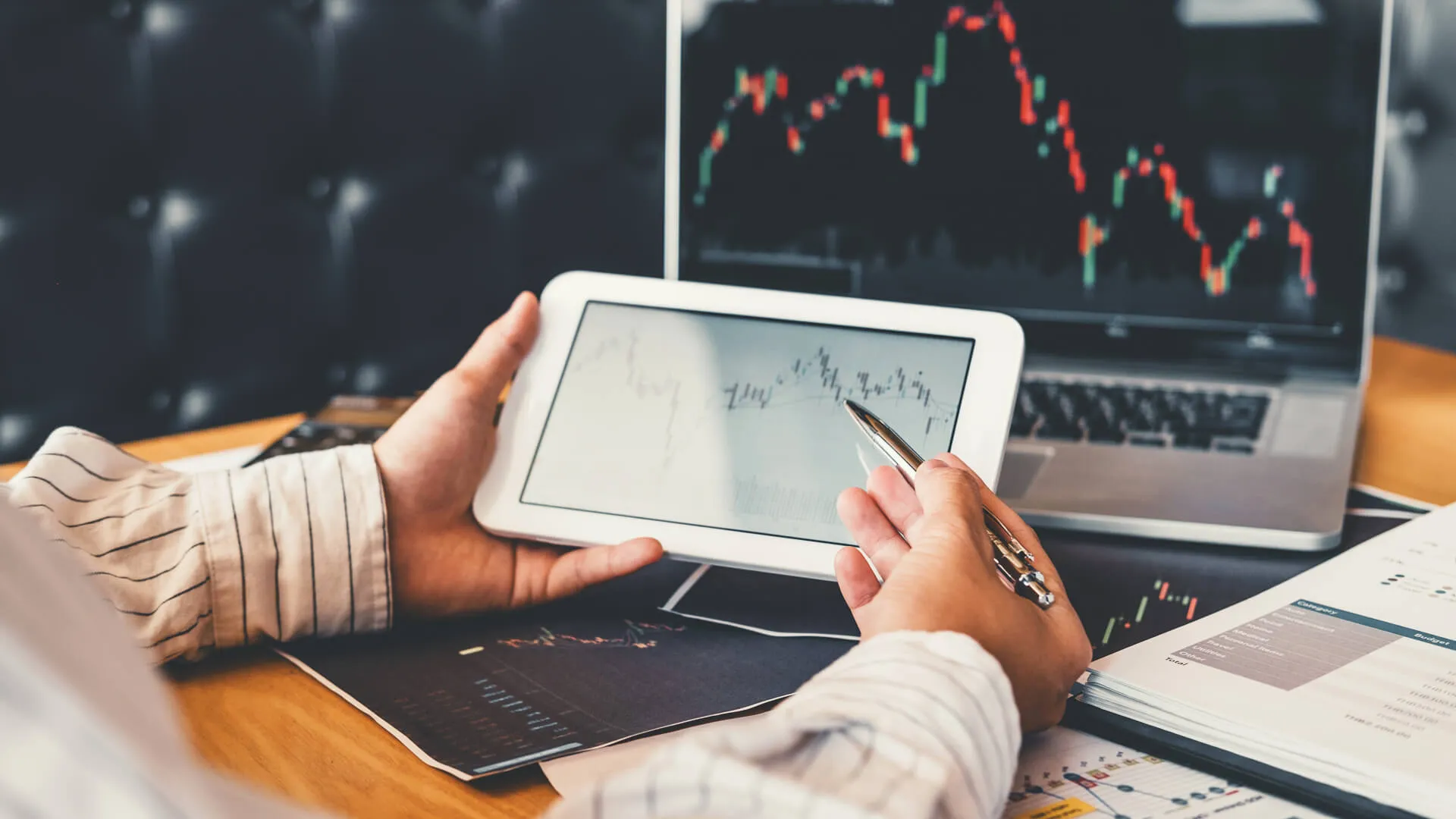 Short-term movements in stocks can never be predicted with certainty. However, there are times when certain stocks and industries may be more favorably positioned than others. Companies with new management or new product lines may draw investor attention, for example, as may businesses with rapidly increasing earnings or low valuations.
Read More: Popular Companies Set To Make a Comeback in 2021
While individual stocks can be big winners, most financial advisors would recommend that you look at constructing a diversified portfolio rather than putting all your eggs in one basket. To that end, the stocks on this list purposely cover a wide range of industries, valuations and situations. Taken as a whole, this basket of stocks would provide greater diversification and risk reduction than picking any single one.
Each of these stocks has a reason why it could be a winner in 2021, but you should still consult with your financial advisor to make sure that your stock picks match your investment objectives and risk tolerance. Take a look at the list of stocks you might want to consider.
Last updated: Jan. 27, 2021
Disney (DIS)
Stock price as of Jan. 22: $172.78
Disney has two major catalysts behind it that put it in a good position to rise in 2021. The first story attached to the stock is one of recovery. As one of the world's leading entertainment and leisure companies, Disney was absolutely battered by the global shutdowns triggered by the coronavirus pandemic. In addition to the closure of movie theaters, which hurt the company's film division, it also lost nearly all revenue from its theme parks and its cruise line division. If you're a believer in an economic recovery in 2021, Disney will benefit in a major way.
The other main catalyst for Disney is the hugely successful launch of its Disney+ streaming service. Disney has already attracted nearly 87 million subscribers to the new service, which was enough to draw the praise of major rival Netflix's CEO Reed Hastings. 
Did You Know: Disney's 27 Biggest Controversies
Chevron (CVX)
Stock price as of Jan. 22: $91.73
Chevron is one of the big oil companies that suffered mightily in 2020. Collapsing demand for its products, thanks to the coronavirus pandemic, led to huge stock declines. Chevron falls solidly in the value stock camp, trading at the same price it saw in 2007 and toting a yield of about 5.5%. A bet on Chevron at this point is a bet that the economy will recover in 2021, with increased manufacturing and transportation activity, including the rise in commuting and traveling by car. Some investors are already getting behind the stock, which has risen over 8% in the first three weeks of the year. While investors wait for a full recovery, they can pick up an extraordinarily high yield.
Find Out: 25 Companies Laying Off the Most People Thanks to Coronavirus
Southwest Airlines (LUV)
Stock price as of Jan. 22: $47.39
Southwest Airlines, much like Chevron, had a rough 2020, for related reasons. With travel around the world effectively shut down thanks to the coronavirus pandemic, Southwest Airlines had nowhere to fly. As demand cratered, so too did profits and revenues, with a corresponding drop in stock price. However, if you believe in an economic turnaround in 2021, Southwest could be a good play. Domestic leisure travel is likely to recover more rapidly than global business travel, and as Southwest doesn't fly off the continent, it could be a prime beneficiary. Just recently, the company even unveiled some exciting new routes, including Santa Barbara to Las Vegas, where it currently has no competition.
Walgreens Boots Alliance (WBA)
Stock price as of Jan. 22: $47.45
Walgreens Boots Alliance, best known for its namesake pharmacies, has been on a downtrend for years. However, from the end of 2020 into the beginning of 2021, the stock has been recovering. In the first three weeks of 2021 alone, the stock has posted gains of nearly 20%, and the catalysts propelling this move may continue deeper into the year. The company announced a turnaround plan to reduce expenses by $2 billion, and it sold its wholesale pharmacy business. Additionally, the company announced a partnership with VillageMD to open 500 to 700 full-service clinics in its stores. A low P/E of just 10 times forward earnings, coupled with more retail foot traffic in its stores once the coronavirus subsides, make Walgreens an attractive value stock candidate.
Boeing (BA)
Stock price as of Jan. 22: $205.84
Boeing was a Wall Street darling just a few years ago, but the woes that hit the company in 2019 were only exacerbated in 2020. In March 2019, the company was forced to ground its entire 737 MAX fleet due to crashes, and this was followed by the worldwide travel bans enacted due to the coronavirus in 2020. The company has very slowly been recovering from the steep market sell-off in March 2020, but it's still got a long way to go. So far in 2021, investors continue to avoid the stock, which is down a few percentage points in the new year. As with Chevron and Southwest, Boeing is a stock to pick up if you believe in a global economic recovery in 2021.
Fun Facts: Big-Name Brands That Have Been Around for More Than a Century
Microsoft (MSFT)
Stock price as of Jan. 22: $225.95
Microsoft is an old-line tech stock, but it's acting like a young upstart as of late. Known for its ubiquitous Windows software for personal computers, Microsoft has been expanding into higher-growth areas like cloud computing. Even more exciting, the company recently entered into a partnership with General Motors to provide software for electric vehicles. This could open up a new avenue of revenue and profitability for the company, on top of its recurring revenue as the dominant software provider for computers.
Find Out: How Much is Satya Nadella Worth?
Home Depot (HD)
Stock price as of Jan. 22: $284.00
Home Depot was a winner in 2020, and thus far in 2021, it has continued its winning ways, up nearly 7% YTD as of Jan. 23. Home Depot has been a long-time winner, and it seems like it can thrive in a number of economic conditions. In 2020, even in the midst of a recession and high unemployment, Home Depot performed very well, as stay-at-home workers and homeowners took the time to work on home improvement projects. Looking into 2021, the company seems poised to benefit from either a continuation of this trend or a recovering economy. Continuing shutdowns could fuel ongoing home improvements, whereas a recovering economy triggers higher employment, more discretionary income and increased homebuying activity.
Looking Back: Companies That Performed Exceptionally Well in 2020
EVI Industries (EVI)
Stock price as of Jan. 22: $32.50
EVI Industries is a little-known small-cap stock that could benefit immensely if the economy gets closer to normal in 2021. EVI provides and services commercial laundry equipment for a number of industries that were all but shut down in 2020, namely restaurants, hotels and cruise lines. Although EVI also services non-leisure industries, such as hospitals and nursing homes, a recovery in the hospitality world in 2021 could be a huge boost for EVI.
Construction Partners (ROAD)
Stock price as of Jan. 22: $32.00
The newly installed Biden administration has made American infrastructure one of its priorities, making companies like Construction Partners potential beneficiaries. This small-cap company operates primarily in the American Southeast, and the bulk of its business comes from public contracts. If the Biden administration's focus on infrastructure starts taking off, Construction Partners' relatively small size could actually pay off, as big contracts will make more of an impact on this company's bottom line than a more traditional large-cap name like Caterpillar.
Find Out: What Does Joe Biden's Presidency Mean for Your Bank Account?
Sirius XM Holdings (SIRI)
Stock price as of Jan. 22: $5.97
SiriusXM Holdings is a bit more of a flyer than some of the other names on this list, as it still trades below $10 per share and has flirted with bankruptcy in the past. However, it could be poised for a big 2021. The company is already profitable, and if trends in vaccine distribution continue, there's hope for economic recovery and a return to normalcy in 2021. Under that scenario, commuting in cars would pick up, as would new car purchases, both of which should benefit Sirius XM.
More From GOBankingRates
Photo Disclaimer: Please note photos are for representational purposes only.
About the Author