NYSE Will Pay Back Investors Who Suffered Losses After Last Month's Trading Glitch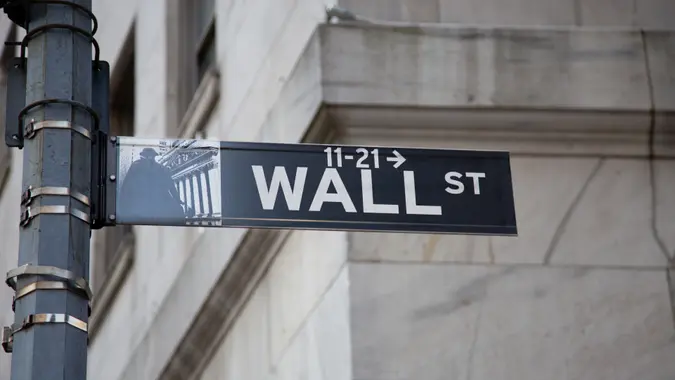 OlegAlbinsky / Getty Images
Investors who lost money during last month's glitch on the New York Stock Exchange just got some good news: The exchange will you pay back — as long your trades meet the right set of parameters. Otherwise, you might have to swallow the losses.
The exchange recently told clients that it plans to cover losses that were either posted or routed to the NYSE, Bloomberg reported, citing unnamed sources. However, trades that triggered losses on other trading venues will not be covered. Sources told Bloomberg that the NYSE will only reimburse about 60% of the claims filed.
The reimbursement will be in the single-digit millions — much higher than the $500,000 that NYSE sets aside each month to cover disruptions. The exchange might also have to seek permission from regulators to cover losses that exceed that pool.
"In accordance with our rules, we expect to reimburse members 100% for all impacted orders that were received by the exchange," a NYSE spokesperson said in a Feb. 6 emailed statement. "This is part of the protections that come with trading on a transparent, public exchange."
The glitch, which occurred on Jan. 24, 2023, was caused by human error. It wound up canceling thousands of trades that affected hundreds of securities. Those affected included corporate heavyweights such as Wells Fargo, McDonald's, Walmart and Morgan Stanley. In some cases, the malfunction caused swings of 25 percentage points between high and low prices in only a matter of minutes.
Claims to recoup losses reportedly came from a number of retail brokerages — including Charles Schwab and Robinhood Markets — as well as market makers Virtu Financial and Citadel Securities.
Take Our Poll: What Are Your Financial Priorities in 2023?
More: Write Off Your Mileage? The IRS Expands the Deduction for Fuel Costs in 2023
The NYSE was given until the end of January to evaluate the losses and determine how much it would pay. Investors who don't qualify for repayment will have to absorb the losses, even on trades on other exchanges that were triggered by erroneous NYSE prices. However, some of those left out might be able to appeal the NYSE's decision.
More From GOBankingRates