Palantir Stock (PLTR): Is it a Good Buy?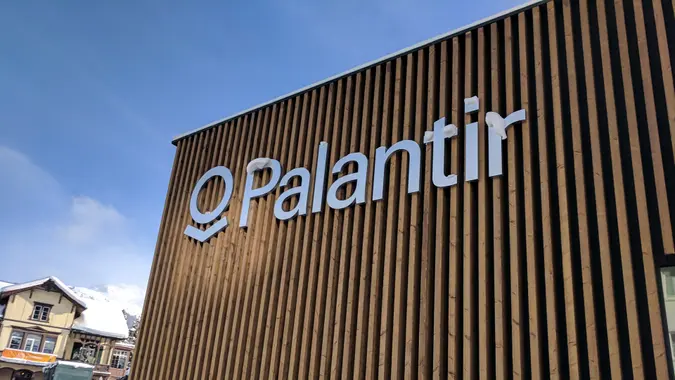 Cory Doctorow / Flickr.com
When Palantir went public through a direct listing in Sep 2020, there wasn't much fanfare to commemorate the event. The stock opened at just $10, and there weren't many significant sales for the first few months. However, when the company released its quarterly report in mid-November, its price went up to $45 in Jan 2021.
But Palantir suffered a loss in the next quarter, and the stock price dropped back to $20. Since the Palantir stock has been on a rollercoaster ride, investors have become wary of investing in it.
The stock's trajectory throughout 2021 has also followed the same course. On Nov 9, the Palantir stock price fell 9%. Despite these price declines, is Palantir stock still worth investing in? Take a look at this guide.
What Is Palantir?
Palantir is a software-building company named after the magical crystal stone from the Lord of the Rings books. Peter Thiel of PayPal fame co-founded Palantir.
The company essentially performs deep searches of all communication, medical, criminal and financial agency records. Palantir's tech helped find Osama bin Laden in 2011.
The company went public on Sep 30, 2020. Since then, Palantir stock's price has risen 166%.
Even after the pandemic struck, Palantir was used to track medical supply chains and trace COVID-19 infections. Essentially, Palantir acts as a search engine to deeply analyze petabytes of data.
Palantir's Core Strength
Today, many government agencies in the United States — such as the FBI and the CIA — use Palantir's Gotham platform Over time, Palantir has signed many contracts with government agencies. It has also expanded existing deals that it currently has.
Some other notable customers of Palantir include Airbus and IBM. In 2020, Palantir generated 44% of the revenue from commercial customers and the rest from government customers. On the whole, the company's revenue generation has increased over the past two years.
In the third quarter of 2021, Palantir reported revenue of $392 million, which was higher than the $385 million forecasted by experts. That's a 36% increase from the past year.
The company also reported a $0.04 per share adjusted loss, in line with Wall Street's forecasts.
Like all other years, most of Palantir's revenue came from government agencies in 2021, valued at $218 million. Although this was less than the expected $253.9 million, it was still a 34% increase from last year.
Palantir's Weakness
Although Palantir has been doing quite well since its beginning, the company has some inherent shortcomings. Palantir depends heavily on government contracts, which can be a liability.
The company does not have enough room to grow in that area since the government sector only has so many needs. Second, some of Palantir's contracts have caused a stir. One controversial contract included assisting ICE with the deportation of undocumented immigrants.
Should You Invest?
Palantir delivered consistently strong results in the third quarter of 2021. According to Nasdaq's experts, investors can expect the company to perform similarly in the foreseeable future.
The company's revenue from commercial sales has been increasing and has outpaced the total revenue growth for the year. While investors may be concerned about the decline in Palantir's revenue generation from the government sector, the commercial side is expected to be the main revenue catalyst in the coming years.
Another advantage of Palantir's competitive edge is that the company does not need to spend a lot of money to expand its business. Since it follows an asset-light model, it can generate tremendous revenues with slim capital investments.
Moreover, the company has been generating impressive cash flows in the past few years. Overall, Palantir has a significant balance sheet that gives the company financial flexibility. Palantir ended its third quarter with a $2.3 billion cash balance and no debt.
Is It Too Late to Buy?
Since the Palantir IPO, the company's stock price has increased significantly. The company estimates its total addressable market to be $119 billion. Some analysts forecast the company's revenue to be up to $9 billion in 2026.
It's evident that Palantir's stock price will be high in the future too. Despite Palantir already having grown since its IPO, it's not too late to buy the stock since its performance is forecasted to be pristine moving forward, too.
Good To Know

Although Palantir's performance has been satisfactory, you should still know that it has a Composite Rating of 31 according to the IBD Stock Checkup. The Composite Rating measures a stock's strength, and the best stocks have a rating of 90 or above.
Our in-house research team and on-site financial experts work together to create content that's accurate, impartial, and up to date. We fact-check every single statistic, quote and fact using trusted primary resources to make sure the information we provide is correct. You can learn more about GOBankingRates' processes and standards in our editorial policy.