Stimulus Bill Passes, the Dow Rallies Late, Peloton Stock Pops and More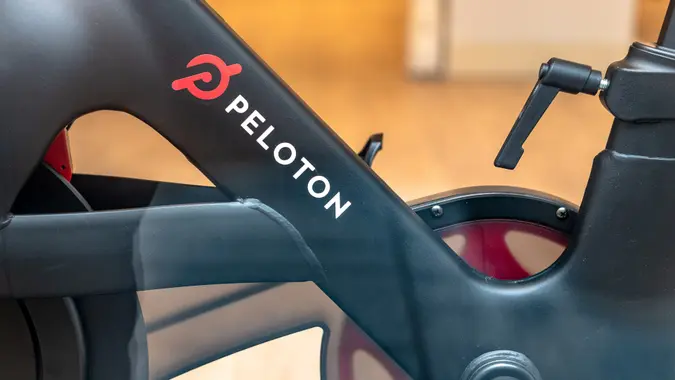 BobNoah / Shutterstock.com
Late Monday night, Congress and the Senate passed a $900 billion stimulus bill that will put money in the hands of individuals, businesses, schools and transportation companies, amongst others, to aid in coronavirus economic relief.
Upon anticipation of the passing bill, Dow futures enjoyed a late rally Monday, rebounding from earlier losses to close up 37.40 points. The S&P 500 and Nasdaq futures were both down slightly, at least partially driven by Tesla's (NASDAQ: TSLA) predictable and anticipated drop following its entry into the S&P 500.
While the stimulus is today's big news, you may be wondering how to spend that extra $600 in economic relief, expected to arrive as early as next week. Here are some stocks to watch as 2020 approaches the home stretch.
1. Peloton plans to buy Precor.
As a solution to its supply chain and delivery woes, home fitness manufacturer Peloton (NASDAQ: PTON) has announced that it will buy Precor, a privately owned commercial and home fitness equipment manufacturer, for $420 million. Peloton stock soared over 7% after hours on Monday, reaching a new high.
See: Peloton and 9 Other Fitness Stocks on a Winning Streak Right NowExplore: Apple Goes Toe to Toe with Peloton on the Stock Market — Is Now a Good Time to Invest in Fitness?
2. Apple…iCar?
Apple (NASDAQ: AAPL) stock rose late Monday after the iconic technology company announced that it intends to start producing a self-driving electric car "as early as 2024."
Reuters reported that the car would be a "passenger vehicle that could include [Apple's] own breakthrough battery technology."
The Twitter-verse had fun with the announcement, with tweets such as: "I'm really excited about my new Apple EV/AV … except for the need to buy new types of charging cables and adapters every two years."
And… "Pricing is not yet available, although interested buyers are being told to buy a case for it so the windshield doesn't break when they hit the curb."
See: Gov. Newsom Wants to Ban Gas Cars by 2035 — The True Cost of Going ElectricExplore: 2021 Cars and Trucks That Are Worth Saving Up for Next Year
3. The stocks to watch in light of Apple's announcement.
The Apple announcement noted the possibility of the manufacturer using suppliers for some of its electric-vehicle components. On the heels of the news, sensor manufacturers Velodyne (NASDAQ: VLDR) and Luminar (NASDAQ: LAZR) enjoyed their time in the sun, with their stocks rising 23% and 27%, respectively, late Monday.
Lidar technology makes it possible for self-driving cars to take 3D images of their surroundings through a process similar to radar, but bouncing light waves instead of radio waves off objects to create an image of their size, shape and location.
4. Walmart could be set to outperform.
The COVID-19 stimulus bill could be good for retail and e-commerce stocks, with Amazon (NASDAQ: AMZN) stock rising 4.53 points at close Monday, and Walmart (NYSE: WMT) rising a bit as well. RBC Capital analyst Scot Ciccarelli increased the stock's target to $170 from $153, upgrading the stock to "Outperform."
StockTarget Advisor said the company is "best positioned for handling the uncertainties going into 2021, as the company's online platform is experiencing aggressive growth."
Walmart recently announced it would eliminate shipping costs for Walmart+ members, just in time for holiday shopping — one of several moves the company made this year to chip away at Amazon's market share.
More From GOBankingRates