Stock Shortfalls: Analysts Suggest Ditching BNPL After Affirm Comes Up Short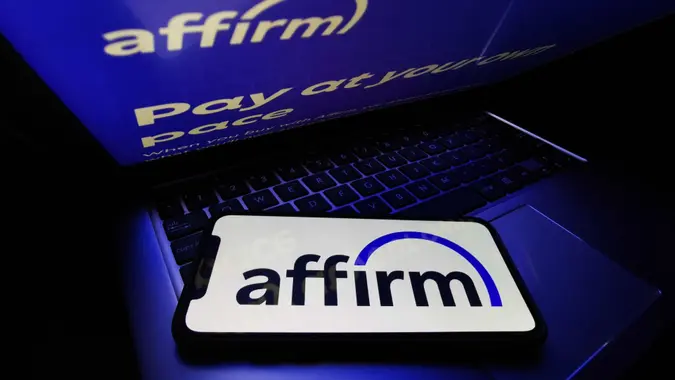 Jakub Porzycki/NurPhoto/Shutterstock / Jakub Porzycki/NurPhoto/Shutterstock
Affirm's stock is reeling after the fintech company released its fiscal third-quarter revenue forecast below analysts' expectations, which disappointed growth investors who had hoped for a more impressive outlook.
Learn More: What Is a SPAC and Should You Invest In One?
Also Find: 7 Companies Likely To Go Public in 2022
Shares for the "buy now, pay later" provider dropped 17.2% to $48.60 after the company said it expects revenue in the current quarter of $325 million to $335 million, Barron's reported. Wall Street originally had forecasts of $335.5 million. 
Revenue less transaction costs in the quarter are expected to be $138 million to $143 million, Barron's added, but analysts at Piper Sandler had expected revenue less transaction costs of $177 million.
"Our advice to investors is to sell shares of Affirm, as there are no near-term growth catalysts for the stock," David Trainer, chief executive of New Constructs, an independent investment-research firm, told Barron's. Trainer wasn't shocked to see guide expectations lower "because Affirm is losing market share, lacks competitive advantages, is unprofitable and faces intense competition."
Check Out: How To Not Miss Out on the Next Big Investing Trend
Trainer believes that Affirm shares are worth just $10. Affirm shares have declined 51.7% in 2022.
CNBC reported that Affirm also released a tweet ahead of schedule about its earnings at 1:30 p.m. ET on Feb. 10, which has since been deleted. The tweet gave details of the company's financial performance, suggesting that the company would beat revenue expectations, CNBC added. In a later tweet, Affirm blamed human error for its inadvertent release of financial results.
Affirm reported fiscal second-quarter revenue on Feb. 10 of $361 million, up 77% from a year earlier, and above analysts' forecasts of about $329 million, Barron's noted. The company also reported a loss of $0.57 per share in the period. Analysts' originally expected a loss of about $0.32.
More From GOBankingRates