Stocks Showing the Most Promise at the Start of 2021

8 min Read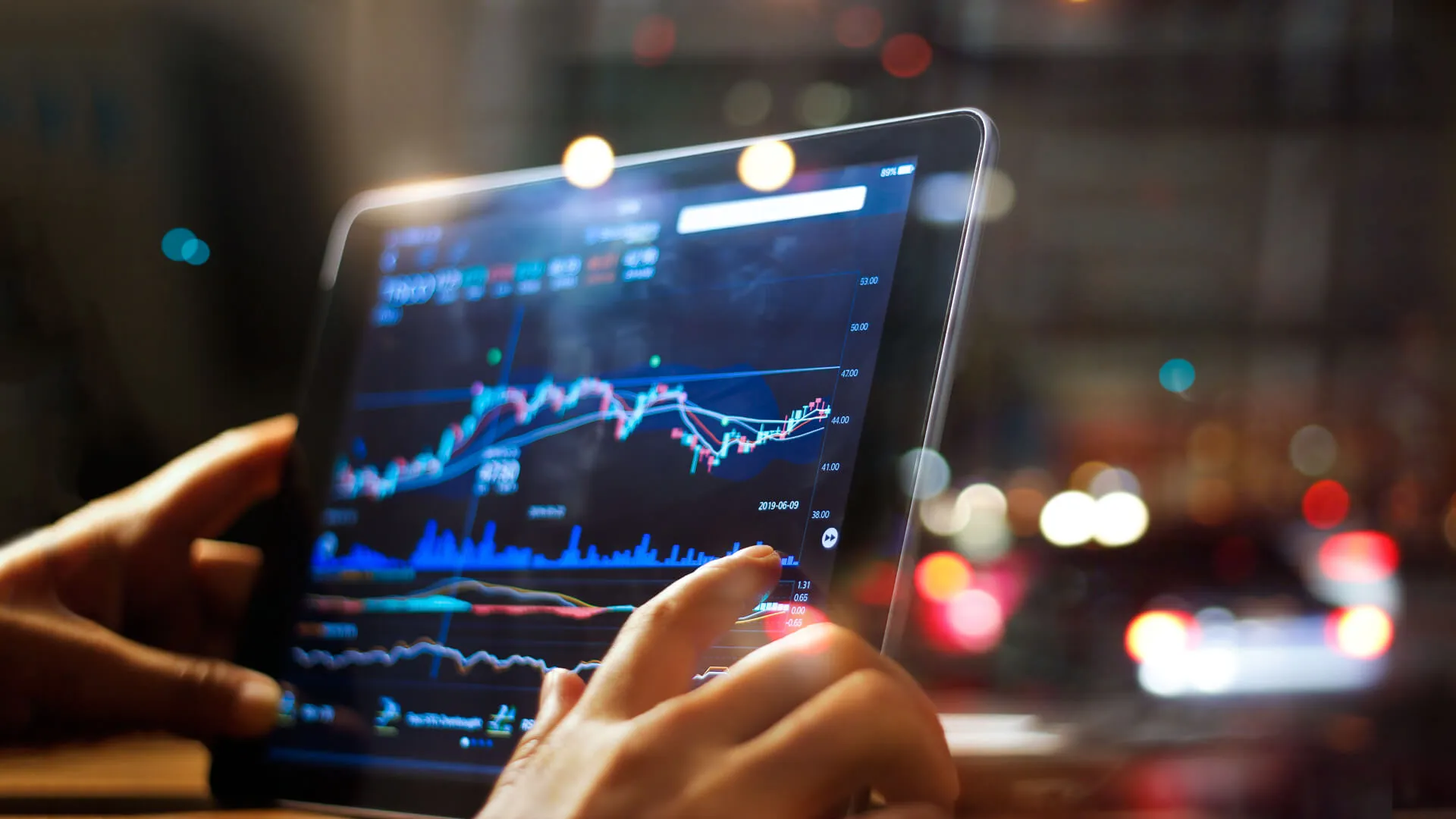 For stock market investors, 2020 was a year to remember. After crashing over 26% in just four trading days during the initial phases of the coronavirus pandemic, the stock market did a complete 180 and roared to new highs in just 193 trading days, the fastest recovery in history. By the end of the year, the S&P 500 index was up over 16%, in spite of the growing pandemic, high unemployment and a tumultuous election cycle. 
Read More: The Top 10 Stocks for 2021
Just three weeks into 2021, a number of stocks have already roared to double-digit year-to-date gains, including the 10 listed below. Some of these stocks are recovering from massive losses dating back to 2020 and before, while others are riding the tide of success they already enjoyed in 2020. Whatever the cause, these are some of the names you might want to keep your eyes on as 2021 unfolds.
Last updated: Jan. 21, 2021
Occidental Petroleum (OXY)
Price on Jan. 1: $17.37
Price on Jan 19: $23.07
Occidental Petroleum is one of the top-performing stocks in 2021 thus far, roaring up over 33% as of mid-January. Of course, this is coming on the back of an absolutely dismal 2020. As the coronavirus pandemic spread and the global economy essentially came to a standstill, demand for Oxy's main products plummeted. The share price did the same, cratering from a 52-week high of $45.45 to a low of $8.52. As supply and demand have begun to stabilize, Oxy's share price has roared back to life, though it's still down about 50% from its 2020 high. The company's sizable debt load means it is highly leveraged, making it very susceptible to swings in the price of oil. This could make OXY a big winner — or a big loser — in the year ahead.
Read More: What Experts Say 2021 Will Look Like for Your Wallet
The Mosaic Company (MOS)
Price on Jan. 1: $23.01
Price on Jan 19: $28.71
The Mosaic Company is involved with every step of the creation of fertilizer, from mining potash and phosphates to producing and distributing it. The stock followed a market-like pattern in 2020, getting pummeled in the March sell-off and then slowly recovering throughout the rest of the year. The Mosaic Company has done better than most, however, setting a new high at the end of December 2020 before continuing its gains in 2021. The potential recovery of the global economy after coronavirus is certainly a huge tailwind for the Mosaic Company. However, a favorable ruling from the Department of Commerce in November, which imposed higher-than-expected tariffs on The Mosaic Company's foreign competitors, gave the stock some nice momentum as well.
Devon Energy (DVN)
Price on Jan. 1: $15.81
Price on Jan 19: $82.00
Devon Energy is a leading oil and natural gas exploration and production company. Like Occidental Petroleum, Devon has benefited from a return to normalcy in terms of supply and demand for petroleum-related products. The stock recovered nicely in 2020 from the March sell-off and has posted gains of over 26% year-to-date, but it's still a long way from its all-time high of $124.36 in May 2008. Traders may be supporting the stock for a number of additional reasons, including its recent merger with WPX Energy and an improving stock chart pattern.
Discovery Communications (DISCA)
Price on Jan. 1: $30.09
Price on Jan 19: $36.15
Discovery Communications offers one of the most popular lineups of lifestyle television to the world, from HGTV and Food Network to TLC, Travel Channel, Motor Trend, Science Channel and its namesake Discovery Channel. However, the stock didn't really recover from the March 2020 sell-off until October, when anticipation began to build for the launch of the company's new subscription service, Discovery+. Much like Disney+ has proven to be an unqualified success for the Walt Disney Company, traders are betting that Discovery's new subscription network will bring in a wave of new revenue for the company. Shares are up about 20% year-to-date already in 2021. 
Walgreens Boots Alliance (WBA)
Price on Jan. 1: $39.88
Price on Jan 19: $48.15
Walgreens Boots Alliance is a pharmaceutical manufacturing and distribution company, but it is perhaps best known for its ubiquitous drugstore outlets. The company's stock price has been on absolute fire thus far in January 2021, rising over 21%. However, the company is one of many that had a brutal 2020, with shares still trying to reach their 52-week high of $54.53. In addition to value players coming into the stock, the company posted better-than-expected earnings in its fiscal first quarter report. Hopes for a normalizing retail environment in 2021 are also supporting the shares.
L Brands (LB)
Price on Jan. 1: $37.19
Price on Jan 19: $45.73
L Brands, the parent company of such beloved stores as Victoria's Secret and Bath & Body Works, has suffered mightily along with most of its retail brethren. However, 2021 has been a different story altogether for L Brands. Riding the momentum from the fourth quarter of 2020, L Brands stock is now within a whisper of its 52-week high of $48.30, after collapsing to a horrific $8 per share in 2020. Hopes for a general retail recovery after the coronavirus pandemic are putting wind in the sails of L Brands, and the company's most recent earnings report seems to suggest those trends are already taking root. L Brands posted outstanding holiday results and raised its fourth-quarter earnings outlook to $2.70 to $2.80 per share, well above consensus analyst estimates at $1.97. 
Find Out: 26 Smartest Ways To Invest Your Money During the Pandemic
General Motors (GM)
Price on Jan. 1: $41.64
Price on Jan 19: $54.84
The last year has been a tumultuous one for General Motors stock, as the company has gone from unloved in March 2020 to a true Wall Street darling ever since. Crashing to a 52-week low of $14.33 during the coronavirus sell-off, GM has been on a tear ever since, setting all-time highs and jumping over 30% in 2021 alone. The anticipated return of global auto and truck demand has helped, but GM's just-announced partnership with Microsoft in the field of self-driving vehicles has turned the image of the company from traditional and old-fashioned to cutting-edge.
Did You Know: How To Invest In Gold
Applied Materials (AMAT)
Price on Jan. 1: $86.30
Price on Jan 19: $109.22
Applied Materials is one of the stocks that posted a remarkable recovery after the coronavirus sell-off and has just continued to ride its momentum into 2021. After nearly getting cut in half in March 2020, Applied Materials bounced back sharply and really began to take off in 2020's fourth quarter, nearly doubling by the end of the year. Investors have continued to show the stock love in 2021, with shares popping 22% right out of the gate. The semiconductor equipment maker is seeing increased global demand and capital spending as the world anticipates an end to the coronavirus pandemic.
Find Out: Experts Predict What the Economy Will Look Like at the End of 2021
SVB Financial Group (SIVB)
Price on Jan. 1: $387.83
Price on Jan 19: $470.66
SVB Financial Group may not be a well-known name to many investors, but those in the know have ridden the stock to gains of over 20% thus far in 2021. The company's share price was hammered during the coronavirus sell-off of 2020 but has been rising steadily ever since, now sitting near all-time highs. SVB, better known as Silicon Valley Bank, occupies a bit of a unique niche in the banking space. The company provides loans to start-up companies, venture capitalists and other industry disruptors, one of the most exciting areas of the market. These types of loans generate above-average returns, and the bank also benefits from the successful IPOs of its private equity investments. As long as the IPO market stays hot, SVB stands poised to benefit.
Tesla (TSLA)
Price on Jan. 1: $705.67
Price on Jan 19: $844.55
Electric vehicle producer Tesla had an absolutely epic 2020, surging nearly 700%. Supporting the Wall Street adage that gains beget gains, Tesla has continued rising in 2021, up an additional 20% YTD. There's no doubt that Tesla's valuation has gotten out of control. However, the company has a lot of tailwinds to support its share price, not the least of which is the love of the momentum investing crowd. These types of investors keep buying stock until it stops going up, at which point the wreckage can be catastrophic. But in the meantime, Tesla continues to be a Wall Street darling, on the back of rising revenue and production and the anticipated support of the environmentally friendly Biden administration. 
More From GOBankingRates
About the Author