20 Stocks That Just Hit a 10-Year Low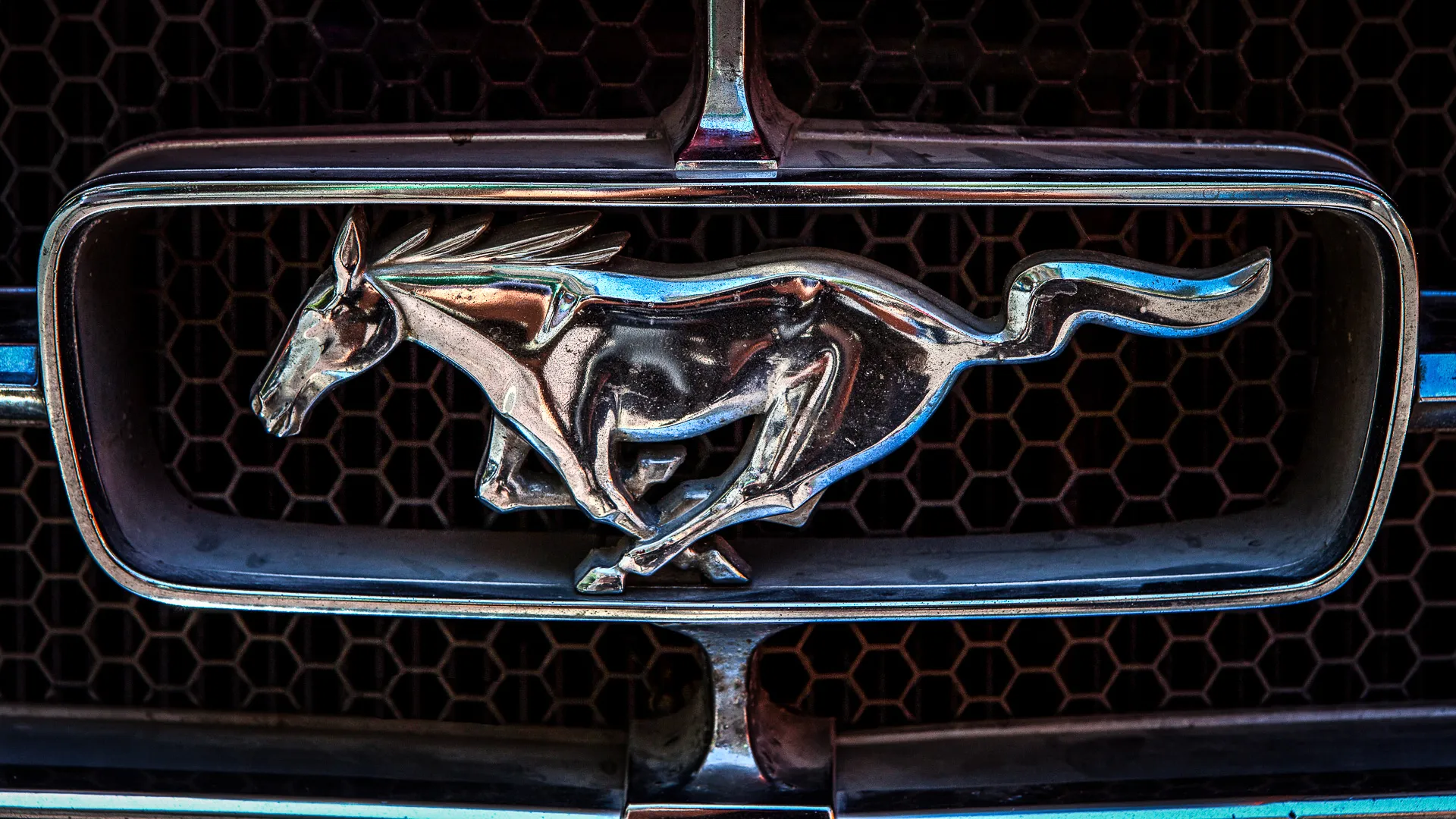 Late summer 2019 has proven to be a volatile time for U.S. stocks. During the first couple weeks of August alone the S&P 500 index fell nearly 5% on fears of an expanding trade war and a yield-curve inversion. An inverted yield curve, in which short-term bonds pay a higher interest rate than longer-term bonds, is seen by some as an indicator of a coming recession. While short-term market fluctuations can be unsettling, stocks that are in long-term downtrends can have an especially negative impact on investor wealth. Here's a list of stocks — some very well-known — that are at or near their 10-year lows.
Kraft Heinz (KHC)
10-year low: $24.89 on Aug. 15, 2019
10-year high: $93.88 on July 7, 2017
Kraft Heinz is a packaged consumer goods company with brands many Americans grew up with, including Kraft Mac & Cheese and Heinz Ketchup. The combined company has only been trading publicly for four years but the stock has cratered amid weak earnings and shifting consumer preferences.
Mattel (MAT)
10-year low: $9.59 on June 3, 2019
10-year high: $47.94 on Dec. 30, 2013
The iconic maker of Barbie and other classic toy brands has fallen on hard times as the liquidation of Toys R Us has made it tougher for Mattel to sell its products. More recently, it announced the receipt of a letter from a whistleblower that could result in future complications for the company — details were not disclosed. Due to a shrinking capitalization, Mattel was moved from the S&P 500 index to the S&P Midcap 400 index in June 2019.
PG&E Corporation (PCG)
10-year low: $5.07 on Jan. 5, 2019
Recent low: $9.42 on Aug. 20, 2019
10-year high: $70.58 on Aug. 29, 2017
California wildfires have nearly sounded the death knell for venerable PG&E Corp., which filed for bankruptcy in January 2019. Company shares were in the middle of a massive rebound from their 2009 lows when severe wildfires struck in 2017 and 2018. The company could be liable for as much as $30 billion for the role its power lines played in those California fires.
L Brands (LB)
10-year low: $13.68 on Aug. 17, 2009
Recent low: $19.45 on Aug. 15, 2019
10-year high: $101.11 on Nov. 4, 2015
Limited Brands is probably better known by consumers for individual brands such as Victoria's Secret and Bath & Body Works. Declines in same-store sales and sweeping store closings show how much the retailer is struggling in the current retail environment.
Lumber Liquidators (LL)
10-year low: $6.59 on Aug. 7, 2019
10-year high: $119.98 on Nov. 18, 2013
In 2015, a "60 Minutes" report that Lumber Liquidators was selling flooring made in China that emitted formaldehyde sent the company in a downward spiral that it has yet to recover from. Ultimately, Lumber Liquidators had to pay tens of millions of dollars to consumers and in penalties to settle the issue.
Transocean LTD (RIG)
10-year low: $3.76 on Aug. 16, 2019
10-year high: $94.88 on Aug. 11, 2010
Transocean is one of the world's biggest offshore drilling contractors, with more than $3 billion in annual revenue. Nevertheless, the stock has been stuck in a more than decade-long downtrend. A combination of low oil prices, competition from alternative energy extraction methods like fracking, the higher cost of offshore drilling and the explosion of Transocean's Deepwater Horizon rig in 2010 have all created severe headwinds for the stock.
Signet Jewelers (SIG)
10-year low: $11.51 on Aug. 15, 2019
10-year high: $152.27 on Oct. 30, 2015
Signet Jewelers is the world's largest retailer of diamond jewelry, but the company is probably better known by brand names such as Kay Jewelers and Zales. Signet has taken the same hammering in the stock market as many mall-based retailers. The company hopes layoffs and a bigger online presence will help it better adapt to shifting consumer shopping preferences.
Occidental Petroleum (OXY)
10-year low: $43.15 on Aug. 15, 2019
10-year high: $112.95 on May 2, 2011
Occidental Petroleum shares have headed south along with the rest of the oil patch amid falling energy prices, but the stock has also been hit hard by an unpopular deal. Occidental recently purchased Anadarko at a price that some say is too rich, keeping a lid on the stock.
Macy's (M)
10-year low: $14.01 on Aug. 18, 2009
Recent low: $15.80 on Aug. 16, 2019
10-year high: $73.61 on July 17, 2015
This world-renowned retailer, famous for the Macy's Thanksgiving Day Parade in New York, has fallen on hard times because of the massive shift from mall-based shopping to online shopping. After rebounding sharply in the first half of the decade, Macy's shares have done an about-face and are back near their 10-year low.
Chesapeake Energy (CHK)
10-year low: $1.28 on Aug. 16, 2019
10-year high: $24.53 on Jan. 4, 2011
Chesapeake Energy is another oil- and gas-related company that's seen a long-term downtrend in its stock price. Fragile finances, high leverage and difficult industry trends make some analysts wonder if Chesapeake's stock price will ever bounce back.
Ford Motor (F)
10-year low: $7.41 on Dec. 26, 2018
Recent low: $8.78 on Aug. 15, 2019
10-year high: $18.12 on July 24, 2014
After a huge run-up at the end of the millennium, Ford's stock price tumbled hard over the next decade and still hasn't recovered. The automaker nearly went bankrupt in 2009, and although it wasn't technically "bailed out," it did receive billions of dollars in low-cost government loans. Tariffs, uncertain earnings and a high debt load are all weighing on Ford shares.
General Electric (GE)
10-year low: $6.40 on Dec. 11, 2018
Recent low: $7.65 on Aug. 15, 2019
10-year high: $30.82 on March 31, 2016
General Electric used to be one of the most reliable blue-chip stocks in the United States. Indeed, it was one of the original members of the Dow Jones Industrial Average until it was booted out of the index in 2018, ending an unbroken string of nearly 111 years in the index. Bad financial deals and a pile of debt contributed to the company's slide. In August 2019 GE's woes continued when the whistleblower that brought down financier Bernie Madoff accused GE of massive fraud.
Range Resources (RRC)
10-year low: $3.76 on Aug. 16, 2019
10-year high: $94.26 on June 9, 2014
Range Resources watched its stock price decline to the point that in 2018 it was transferred from the S&P 500 to the S&P MidCap 400. The natural gas producer has been hurt by an industry that is struggling mightily.
Goodyear Tire & Rubber (GT)
10-year low: $9.10 on Aug. 25, 2010
Recent low: $10.97 on Aug. 15, 2019
10-year high: $37.20 on March 16, 2017
Goodyear Tire & Rubber is still trading at about the same stock price it was in the 1970s. Shares jumped considerably in the late 1990s, but have since gone into a huge trading range between about $5 and $35. Tariffs and geopolitical tensions with Mexico are hurting the automotive industry, including Goodyear.
Whiting Petroleum (WLL)
10-year low: $8 on Aug. 16, 2019
10-year high: $371.68 on Aug. 29, 2014
Whiting Petroleum might not be a household name but it stands out for its abysmal stock performance over the last five years. A number of factors have dragged the stock down, from tariffs and falling oil prices to company inefficiencies. In August 2019, Whiting announced that it would lay off about one-third of its workforce.
Nabors Industries (NBR)
10-year low: $1.75 on Aug. 15, 2019
10-year high: $32.47 on April 21, 2011
Nabors Industries is a contract driller that has suffered amid a long-term slide in oil prices as well as a weak financial performance. The company was removed from the S&P 500 in 2015 and added to the S&P MidCap 400.
CenturyLink (CTL)
10-year low: $9.64 on May 23, 2019
Recent low: $10.40 on Aug. 15, 2019
10-year high: $46.87 on Dec. 21, 2010
CenturyLink is a telecommunications company that hasn't been able to keep up with rivals such as Verizon. The stock has suffered in 2019 due to lackluster financial returns and a dividend cut of more than 50%.
CNX Resources (CNX)
10-year low: $5.32 on Oct. 30, 2015
Recent low: $6.42 on Aug. 7, 2019
10-year high: $46.11 on May 2, 2011
One of CNX Resources' problems has been bad timing. After years of enduring the negative perception of coal mines, CNX spun off its coal business into Consol Energy in 2016. The price of coal later skyrocketed, leading to a rise in Consol's share price that has since reversed course. The remaining energy properties at CNX Resources have not fared well, either.
Newell Brands (NWL)
10-year low: $10.87 on Oct. 4, 2011
Recent low: $13.39 on Aug. 1, 2019
10-year high: $55.08 on June 19, 2017
Newell Brands is one of the few stocks that set a new high fairly recently and has since been punished. After peaking in 2017, Newell shares are back near the lows that were seen in 2011. The consumer products company with some of the world's best-known brands — including Mr. Coffee, Coleman, Tupperware, Sharpie and Yankee Candle — has struggled with heavy debt as well as attempts to adapt to the new economy.
Weatherford International (WFTIQ)
10-year low: $0.0210 on Aug. 16, 2019
10-year high: $24.18 in February 2011
High debt, bad business decisions and a poor operating environment have all combined to decimate Weatherford International's stock price. The oil and gas company hasn't turned a full-year profit since 2011 and its shares have vanished to almost zero.
More on Money
Disclaimer: Stocks at long-term lows can either be great bargains or on their way to zero. Mention of any of these stocks is not to be construed as a recommendation to either buy or sell. Investors are responsible for doing their own investment research. The author of this piece may be long or short any of these stocks listed at the time of publication.
Photo Disclaimer: Please note some photos are for representational purposes only and might not reflect the company listed in this article.