15 Stocks That Went Up More Than 200% in the Last 2 Years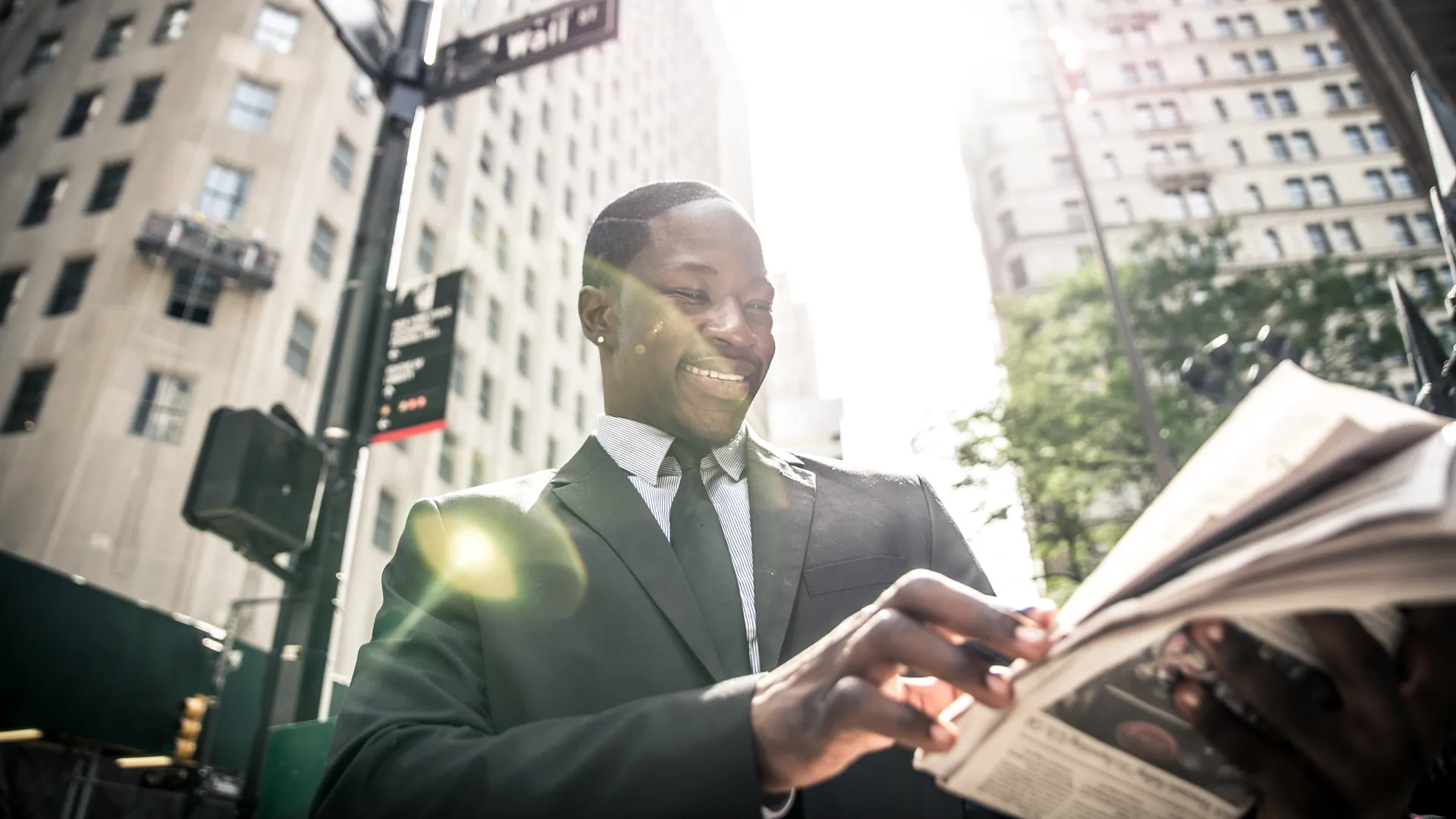 What makes a company the best stock to buy today? A company where you can double your investment in a year, or less, if possible. If you're looking for stocks to buy now, you clearly want to consider those with the biggest potential for large gains.
Investors often consider good stocks to buy to be those with low risk and slow but steady returns. That doesn't mean that the right stocks won't allow you to achieve returns normally reserved for the earliest investor in a Ponzi scheme. When you find the right company producing the right product at the right time, the potential for explosive growth in stocks can be enormous.
Click through to see 15 examples of stocks where, if you had bought them at the start of May two years ago, you would have tripled your money over the next two years, making them some of the fastest-growing stocks on the market.
15. Match Group (MTCH)
May 2, 2016 Price: $11.50
May 2, 2018 Price: $34.58
Total Gain: 200.7 percent
Investors have been swiping right on Match Group stock to the tune of a 200 percent gain just from May of 2016. The maker of dating apps that include Tinder, Match.com, PlentyOfFish and OkCupid has been growing profits, with net income clearing $350 million in 2017 and barely cracking $120 million just two years prior to that. So, if you're looking for an investment that might be your soulmate, you might consider perusing Match Group stock's profile. After all, it might be easier to become rich than find love.
14. Take-Two Interactive Software, Inc. (TTWO)
May 2, 2016 Price: $34.24
May 2, 2018 Price: $104.88
Total Gain: 206.3 percent
Take-Two Interactive Software is a maker of some of the most popular console games out there, including the "Grand Theft Auto," "Max Payne" and "Red Dead" franchises. Take-Two stock, however, appears to have nailed it on the first try, with shares growing from under $13 apiece in early 2009 to over $100 today.
13. Square Inc. (SQ)
May 2, 2016 Price: $14.90
May 2, 2018 Price: $48.66
Total Gain: 226.6 percent
Few spaces right now are more competitive than fintech, as more and more companies try to take their position on the front line of the battle for the coming cashless future. However, based on the rapid run-up of Square stock in the last two years, this mobile payment company might be ready to last. In addition to growing its value by over 225 percent, the company nearly doubled its 2015 revenue figure in 2017.
Related: Square Cash Mobile App Review — Making Payments Simple and Seamless
12. Etsy, Inc. (ETSY)
May 2, 2016 Price: $8.76
May 2, 2018 Price: $30.77
Total Gain: 251.3 percent
Whether or not you're ready to spring for your distant cousin's hand-woven tea cozies or not, you might consider buying Etsy stock based on its recent growth. The company roared into the black last year, turning a profit of $81.8 million after losing money in the two years prior, and the company's stock continues to gain after it had lost close to three-quarters of its value from immediately after its IPO in April 2015 to early 2016.
So, if you're starting to think your friendship bracelets are never going to sell, you might consider making money off Etsy by investing in it, instead.
11. Netflix, Inc. (NFLX)
May 2, 2016 Price: $90.41
May 2, 2018 Price: $313.36
Total Gain: 246.6 percent
While you were binging on "Stranger Things," the markets have been binging on Netflix stock. A $40 billion company tripling in value in just 24 months is almost unheard of on Wall Street. Almost. But with the company clearing 125 million subscribers, it should be bringing in over $1 billion a month in member dues alone, making the streaming video service one of the more compelling growth stories out there.
10. GrubHub, Inc. (GRUB)
May 2, 2016 Price: $26.25
May 2, 2018 Price: $95.56
Total Gain: 264 percent
After purchasing its primary competitor Eat24 in August of last year for just short of $300 million, GrubHub is one of the only games in town for online food delivery services. GrubHub stock has only increased since that transaction and even broke $100 a share earlier this year.
9. Shopify, Inc. (SHOP)
May 2, 2016 Price: $31.88
May 2, 2018 Price: $124.81
Total Gain: 291.5 percent
Based out of Ottawa, cloud-based e-commerce platform company Shopify was known as Jaded Pixel Technologies until a name change in November of 2011. Shopify stock, meanwhile, has been on the shopping list of a number of investors since its IPO in May of 2015. Over the last three years, Shopify's shares are up over 630 percent from the initial IPO price of $17.
8. Weibo Corporation (WB)
May 2, 2016 Price: $24.46
May 2, 2018 Price: $116.33
Total Gain: 375.6 percent
Chinese micro-blogging platform Weibo is growing rapidly, proving to be something of an antidote to the relative collapse in Twitter stock since its IPO. The fact that Weibo stock has more than quadrupled in value since May of 2016 is all the more impressive when you consider that it's actually down 18 percent from the all-time high of $142.12 it hit on February 15.
What's driving Weibo stock's gains? It could have something to do with going from a more-than-$65-million loss in 2014 to a more-than-$350-million profit in 2017.
7. Chegg, Inc. (CHGG)
May 2, 2016 Price: $4.59
May 2, 2018 Price: $22.76
Total Gain: 395.8 percent
Santa Clara, Calif.-based Chegg operates direct-to-student educational tools that users can access digitally for help in passing classes.
Part of the explanation for the impressive gain is actually that May of 2016 happens to line up with a dip in Chegg stock at the start of the year. Shares reached over $8.50 in mid-2015 only to fall to just over $4 by early 2016 before starting the climb that has it over $20 today.
The explanation likely lies in the company's earnings statements, as Chegg is still losing money, but doing so at just over a third as fast in 2017 as it did in 2015.
6. Nektar Therapeutics (NKTR)
May 2, 2016 Price: $15.84
May 2, 2018 Price: $85.31
Total Gain: 438.6 percent
A research-based biotech company developing cancer drugs, Nektar Therapeutics has been on a tear lately — emphasis on "lately." Not only is Nektar Therapeutics stock up over 200 percent in the last two years, it's up over 200 percent since last Halloween, when the stock was still trading for under $25 a share.
The big gains can be attributed to recent news surrounding its drug pipeline, with results from a phase 1/2 study released on Nov. 11, 2017, which appear to have impressed the market.
For the Long Term: 16 Stocks To Keep In Your Portfolio for the Next 30 Years
5. Scientific Games Corporation (SGMS)
May 2, 2016 Price: $9.97
May 2, 2018 Price: $53.70
Total Gain: 438.6 percent
Having a business model where people simply give you money without expecting anything in return is a recipe for profit, so it might not be terribly surprising that the company making this exchange possible is on the rise.
Scientific Games stock has more than quintupled in the last two years as the maker of electronic slot machines and casino games saw shares more than triple in 2017 alone.
4. Weight Watchers International Inc. (WTW)
May 2, 2016 Price: $13.15
May 2, 2018 Price: $72.72
Total Gain: 453 percent
Clearly, nothing has been weighing down Weight Watchers stock over the last eight quarters. While the company's customers might be shrinking, its net profits more than doubled in 2017 after profits had more than doubled the year before that as well.
Oprah Winfrey is one person who's likely celebrating. She bought 6.3 million shares of Weight Watchers stock for $42 million in October 2015. Today, that 10 percent stake in the company is worth about $350 million.
3. SodaStream International, Ltd. (SODA)
May 2, 2016 Price: $13.75
May 2, 2018 Price: $86.65
Total Gain: 530.2 percent
What company had the third-highest returns on this list? A futuristic Silicon Valley tech firm? The next hot social media app? A gold mining operation that discovered a rich new vein? Guess again: It's an Israeli company that lets you make club soda at home.
SodaStream stock has positively exploded in value over the last two years, going from just under $15 a share to almost $90 in a mere 24 months, driven by rapid growth in revenue and profits.
And if the effervescent nature of the stock of late is giving you a hankering for a refreshing beverage, a SodaStream Starter Kit is one item that is always cheaper at Walmart.
2. NVIDIA Corporation (NVDA)
May 2, 2016 Price: $35.87
May 2, 2018 Price: $226.31
Total Gain: 530.9 percent
The rapid growth of NVIDIA Corporation stock since May of 2016 is impressive, offering investors a return of six times their initial investment over that period. Of course, it's even more impressive when you consider that the visual computing company already almost doubled in the two years from May 2014 to May 2016.
The reason for the stock jump is due in part to the company's fast-growing profits, with net income going from $614 million in 2015 to over $3 billion in 2017. This makes NVIDIA a pricey stock that might still be worth the price.
1. BeiGene, Ltd. (BGNE)
May 2, 2016 Price: $27.54
May 2, 2018 Price: $181.29.
Total Gain: 558.3 percent
Based in the Cayman Islands, BeiGene is a biotechnology company developing cancer treatment drugs, and its 500 percent-plus growth is all the more stunning when you consider that BeiGene stock only gained around 11 percent from May of 2016 to the beginning of 2017.
One of the best options for chasing explosive growth like this is biotech stocks, which can grow rapidly when clinical trials come back with positive results.
Click through to learn about more high-risk, high-return investing options.
More on Investing
This article is produced for informational purposes only and is not a recommendation to buy or sell any securities. Investing comes with risk to loss of principal. Please always conduct your own research and consider your investment decisions carefully.

BEFORE YOU GO
See Today's Best
Banking Offers