16 Tech Stocks You Need To Buy Now (Spoiler Alert: None of Them Are Apple)

7 min Read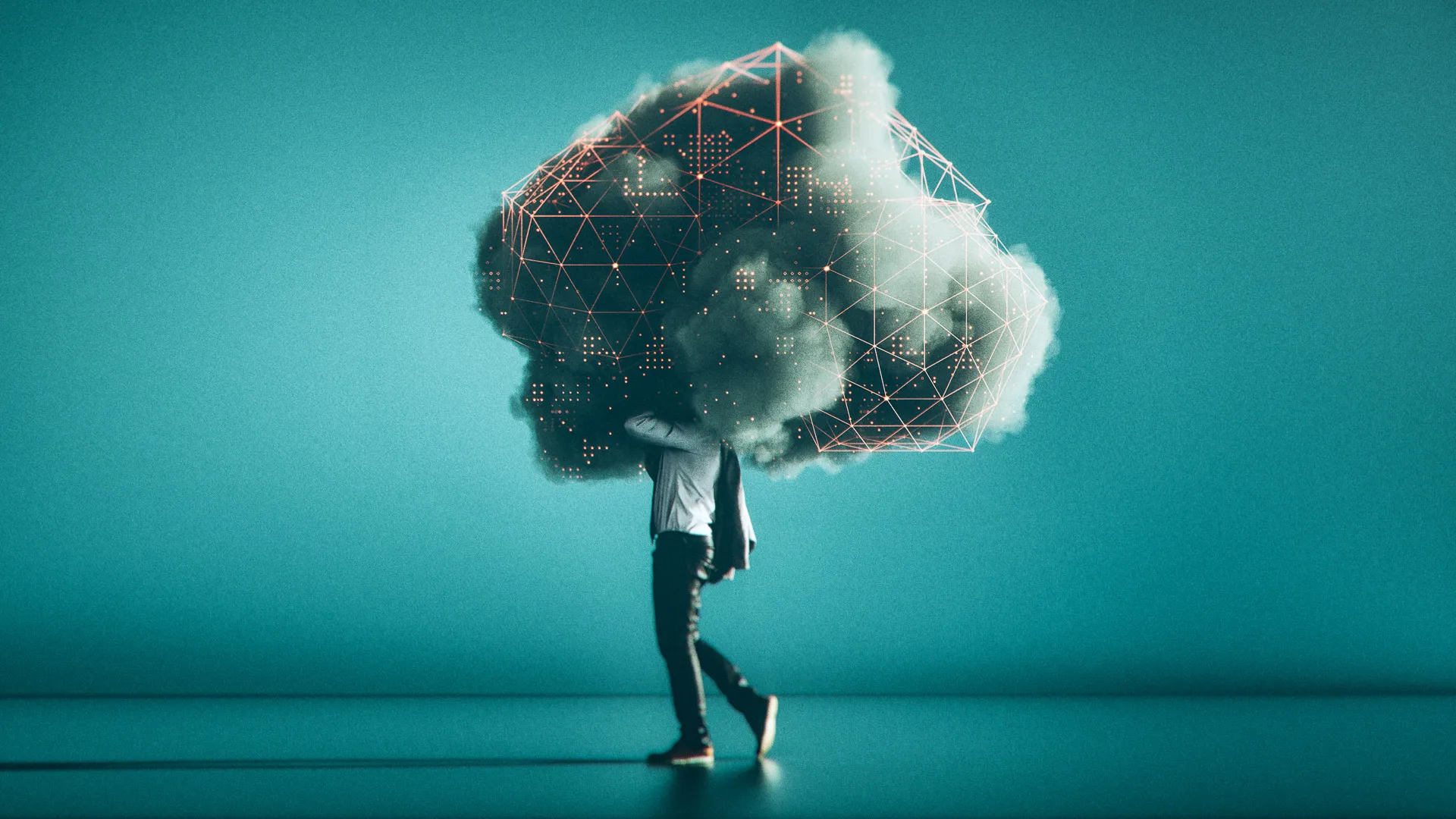 Finding enough investing ideas to keep your portfolio well-diversified can be quite a chore. With so many options out there, it can be easy to simply fall back on the biggest, most familiar names — e.g., Apple. But the tech sector has a lot more to offer than just the six or seven most well-known names out there. In fact, there are plenty of companies doing work you might never have heard of who are nonetheless attempting to position themselves as essential pieces of the new digital economy. Many will fail, to be sure, but those that do succeed could be setting up a business empire that will enrich shareholders for years, even decades.
Now, to be fair, you never really "need" to "buy now" with any stock. In fact, a sense of urgency and immediacy is commonly one of the first signs of a bad investment. Searching around for "hot stock tips" or "stocks to buy now" is usually a recipe for investing disaster. But it's also very important to diversify your technology holdings. So, here's a look at a few of the best tech stocks that could be right for you.

Qualcomm Incorporated (QCOM)
Market Cap: $83.2 billion
Share Price: $67.59
The San Diego-based tech firm Qualcomm is one of those companies that make things you use every day without being a household name, pioneering wireless and cellular technology that has made the interconnectivity of the digital age possible. Whether it's a cellphone or a tablet, the ability to stay connected when you're on the go stems from technology being made by Qualcomm.
Autodesk, Inc. (ADSK)
Market Cap: $35.3 billion
Share Price: $161.16
AutoDesk is a software firm that creates products for a wide range of designers, engineers and architects, aiding them in planning and making products. Its programs have a wide variety of design applications and have been integral to building everything from a 62,500-piece Lego dinosaur to the eastern span of the Bay Bridge.
GreenSky, Inc. (GSKY)
Market Cap: $2.1 billion
Share Price: $11.81
GreenSky has positioned itself as the middleman in home improvement loans, working with financial institutions and consumers to find the right match. GreenSky is working with banks, contractors and homeowners on projects that improve your life and your home's value at the same time.
Enphase Energy (ENPH)
Market Cap: $1.72 billion
Share Price: $15.68
A home solar system involves a lot more components than just the panels. It needs to do everything from hooking up to a high-tech battery that stores energy from the sun to convert DC power to AC. Enphase Energy is providing the technology that will help more people make solar-powered homes a reality, specializing in the microinverters necessary to use the electricity generated on your roof in your house.
Discover: What $1,000 in Stocks Invested 10 Years Ago Would Be Worth Today
Rimini Street (RMNI)
Market Cap: $321.8 million
Share Price: $4.93
It's important to note that the larger a company's market cap — basically, how much the market thinks the whole company is worth — the less risk tends to be associated with investing in it. While there's no way of knowing which stocks will do well and which will fall, the downside risks involved in smaller companies tend to be higher. As such, a company like Rimini Street is an inherently riskier proposition than one like Qualcomm, let alone Apple or Microsoft.
That being said, every portfolio should have at least some of its stock holdings devoted to small- and micro-cap firms and Rimini Street could be a good option. The company is a third-party service firm that helps other companies make better use of enterprise software.
Intuit (INTU)
Market Cap: $65.6 billion
Share Price: $253.20
Intuit has positioned itself well as a personal finance company for the 21st century. Whether you're using Mint to build and maintain a responsible budget, keeping your small business humming with QuickBooks or filing your taxes online with TurboTax, Intuit is helping you manage your money so you can do more.
NVIDIA Corporation (NVDA)
Market Cap: $87.5 billion
Share Price: $143
NVIDIA's playing a changing but important role in the digital economy. Originally building technology that was essential for video gaming, the processor technology essential for 3D graphics is now becoming an essential part of building supercomputers and AI systems that make things like autonomous cars possible.
Match Group (MTCH)
Market Cap: $19.8 billion
Share Price: $70.73
As the famous Beatles song goes, "can't buy me love." You can, however, cash in on it. That would be the underlying business model of Match Group that owns and operates a variety of different dating apps, including Match, OkCupid and Tinder. As the smartphone increasingly becomes an essential part of dating in modern society, Match Group could be poised to capitalize.
MSCI Inc. (MSCI)
Market Cap: $20.1 billion
Share Price: $237.58
MSCI is an important investment research firm that provides a variety of services for its clients. That can mean everything from helping hedge funds understand and manage risk to creating an array of different stock indices that help provide insight into global markets.
Micron Technology (MU)
Market Cap: $37 billion
Share Price: $33.47
When you say "leading semiconductor technology company," your next thought isn't necessarily "Boise." However, it probably should be as Micron Technology — one of the five largest semiconductor companies in the world — calls the Idaho city its home. The company plays a crucial role in modern technology, building memory chips that are essential to almost every computer, smartphone and tablet out there.
Fortive Corporation (FTV)
Market Cap: $26.6 billion
Share Price: $79.83
Fortive Corporation was incorporated in 2015 after it spun off from tech conglomerate Danaher. Today, the company works on essential technologies for a variety of other innovative companies, ranging from important industrial applications to technology that improves field instruments.
Xilinx, Inc. (XLNX)
Market Cap: $26.9 billion
Share Price: $106.01
Xilinx is a processing technology company with a variety of successes under its belt. You might not have heard of a field programmable gate array (FPGA) or a System on a Chip (SoC), but they're important and Xilinx invented them. Those inventions and a variety of other technologies essential to computers and devices' inner workings have helped make this a promising tech firm.
Cadence Design Systems (CDNS)
Market Cap: $18.18 billion
Share Price: $64.69
Cadence Design Systems is a provider of technology and services to electronics makers worldwide. It builds software for electronic design automation (EDA) that helps chip-makers and various other companies design and build products.
Fair Isaac Corporation (FICO)
Market Cap: $9.05 billion
Share Price: $312.17
If you're like most people, you spend a fair amount of time worrying about your FICO score. However, invest in Fair Isaac Corporation and you'll have a whole different FICO score to track — the share price of the company that invented the FICO score. And, lucky for you, if that one goes high enough, your other FICO score could eventually improve with it.
As a slew of new fintech apps that make things like peer-to-peer lending or easier small-business loans possible, the importance of gauging the credit-worthiness of consumers is growing all the more important. That makes Fair Isaac — which is developing new methods using technology like artificial intelligence and big data — a potentially strong investment.
Aspen Technology (AZPN)
Market Cap: $8.53 billion
Share Price: $123.75
Aspen Technology is a manufacturing tech firm, helping develop the services, technology and processes that help companies make products faster, cheaper and greener. Aspen can help a company make what it makes better, and the applications of its technology can be very broad.
Manhattan Associates (MANH)
Market Cap: $4.2 billion
Share Price: $65.25
No matter how good your core product is, if you can't bring it to market in an efficient fashion, you're not likely to make a lot of money. As such, Manhattan Associates is one company that helps its clients improve supply chain management, keeping inventories at appropriate levels across a number of different industries.
Click through to learn if Apple, Facebook and other tech stocks are now a bargain.
More on Investing in Stocks
About the Author