Tesla Stock Faces 'Epic Crash' on First Day as Part of S&P 500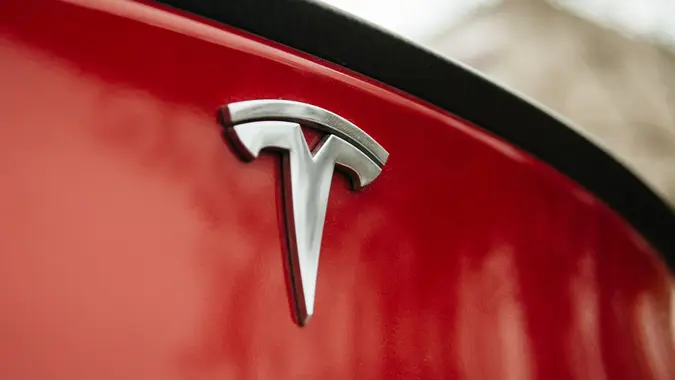 Tesla's stock tumbled on its first official day on the S&P 500, following much anticipation and buildup since the company's inclusion on the index was announced months earlier.
In early trading this morning, Tesla's shares fell more than 5%, mimicking the overall market. This is in large part due to a combination of factors, including the smaller than expected stimulus deal reached and the new strain of COVID-19 in the U.K., which triggered several countries to halt their travels there for several days.
See: 13 Cars That Are Bad News for Tesla
Find: Tesla Joins the S&P 500 Monday and 'An Awful Lot of Money' Will Be at Stake
Tesla is the largest stock ever to join the index both by rank and by absolute market capitalization, and replaced Apartment Investment and Management Co. in the index.
"Tesla's inclusion will prompt the dozens of index funds that track the S&P to seek to purchase tens of billions of dollars of stock at Friday's closing price, in a bid to track the index as closely as possible," according to an S&P statement last week.  The index rebalancing–the change in the weighting of the companies in the index–is an important event as a lot of money is tied to passive investing through mutual funds or ETFs.
The crash wasn't entirely unexpected, given that there was a frenzy around the stock ahead of its inclusion Monday morning. Reuters reports that "all the buying was done on Friday," according Keith Temperton, a sales trader at Forte Securities.
See: This Ultra-Rich Boys' Club Just Got Its 5th Member – Elon Musk
Find: How to Invest in the S&P 500
Lindsey Bell, chief investment strategist at Ally Invest, said in a report to not "get too carried away, by Tesla.
"Tesla's already seen a big S&P 500 pop, and that could lead to a flop on the other side. We've seen that type of short-term action with big companies before," Bell said, citing examples of Facebook and Yahoo, both of which saw shares slide post-inclusion.
More From GOBankingRates