The Effect of Booster Shots on Pfizer, Moderna Stocks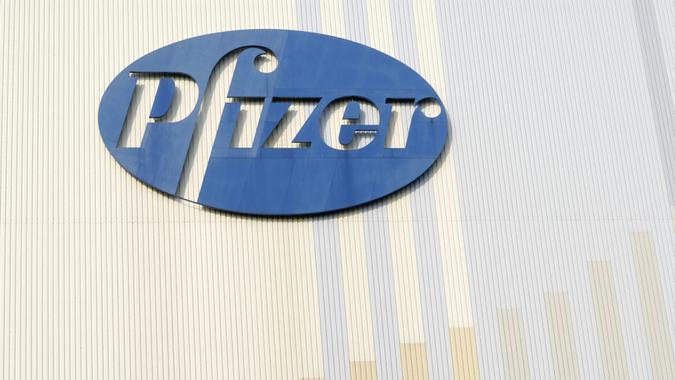 no_limit_pictures / Getty Images
Pfizer and Moderna are two of the leading producers of the COVID-19 vaccine, and they have each reaped great profits as a result. As stock prices typically follow earnings, both companies have generated handsome returns for shareholders.
Food Stamps: Can You Use Your SNAP EBT Card at Gas Stations?
SNAP Schedule 2022: May Payments
As the smaller, less-established company, Moderna's stock gains have been much more impressive, but Moderna also sports a riskier investment profile. Here's how the companies performed as the first and second rounds of vaccine hit the market, along with a brief look at their future. 
Moderna's Journey to Its First Vaccine
In early 2020, before the coronavirus became a pandemic, Moderna traded in the high teens and low 20s per share. But as the pandemic wore on and word spread that Moderna was working on an mRNA vaccine, its stock rapidly began trending upward.
See: 6 Alternative Investments To Consider for Diversification in 2022
Throughout the year, the U.S. government pumped about $2.5 billion into Moderna's research and development pipeline to help accelerate the vaccine timeline, and investors piled into what seemed to be a good bet.
Moderna stock climbed over $150 per share by early December 2020, right about the time the FDA announced emergency use authorization for the company's COVID-19 vaccine. Following the old Wall Street axiom of "buy on the rumor, sell on the news," profit taking immediately hit the stock, knocking it down to just over $100 per share.
Pfizer's First Vaccine Stock Timeline
The move in Pfizer's stock price wasn't nearly as dramatic as Moderna's, due in large part to the nature of the companies themselves. Whereas Pfizer is a multinational pharmaceutical conglomerate founded in 1849 with a huge portfolio of products, Moderna's only real revenue-generating product in 2020 was its coronavirus vaccine. Thus, Pfizer's vaccine had much less of an impact on the company's profit and stock price. 
In early 2020, Pfizer traded down with the rest of the stock market, falling from nearly $40 per share to below $30. The stock more or less followed the market until a brief surge took it above $41 in early December 2020,  right when the FDA approved Pfizer's vaccine. 
As with Moderna's stock, Pfizer then fell prey to profit takers, falling to $33.49 per share by February 2021. The stock actually ended up posting a 0.25% loss in 2020.
Moderna's Reaction to Booster Authorization
The FDA gradually expanded the authorization and use of booster doses from September 2021 through March 2022. However, Moderna's stock obviously had gotten ahead of itself, as it fell precipitously from about $450 to about $150 over that period.
In addition to general profit taking, the stock suffered from a vicious sell-off of high-flying growth names in the overall market. With the company's fortunes essentially tied to its vaccine, and after back-to-back astronomical gains of 450.03% and 143.11% in 2020 and 2021, the sharp drop-off was not entirely unexpected by some market pundits.
Pfizer Stock During the Second Vaccine
Although Pfizer's stock traded in a range of roughly $41 to $61 during the September-March booster timeline, the stock ultimately ended up about where it started. The defensive nature of the venerable, dividend-paying company no doubt helped the stock avoid much of the carnage in the overall market during that period, a fate that Moderna couldn't avoid. The company also was coming off a much more modest 60.42% gain in 2021 and a loss of 0.25% in 2020.
What Does the Future Hold?
Although difficult to forecast accurately, the future still looks bright for vaccine sales for both Moderna and Pfizer. Various health officials, including former FDA Commissioner Dr. Scott Gottlieb, have said COVID-19 will be endemic in the future, meaning COVID-19 boosters could become an annual affair, much like flu shots.
Moderna, after booking $18 billion in vaccine sales in 2021, anticipates $22 billion in revenue in 2022. Pfizer has said it expects $32 billion in revenue from COVID shots and an additional $22 billion from its antiviral coronavirus treatment pill Paxlovid.
More From GOBankingRates