Are These Top Retail Stocks of 2021 Still 'Buys'?

8 min Read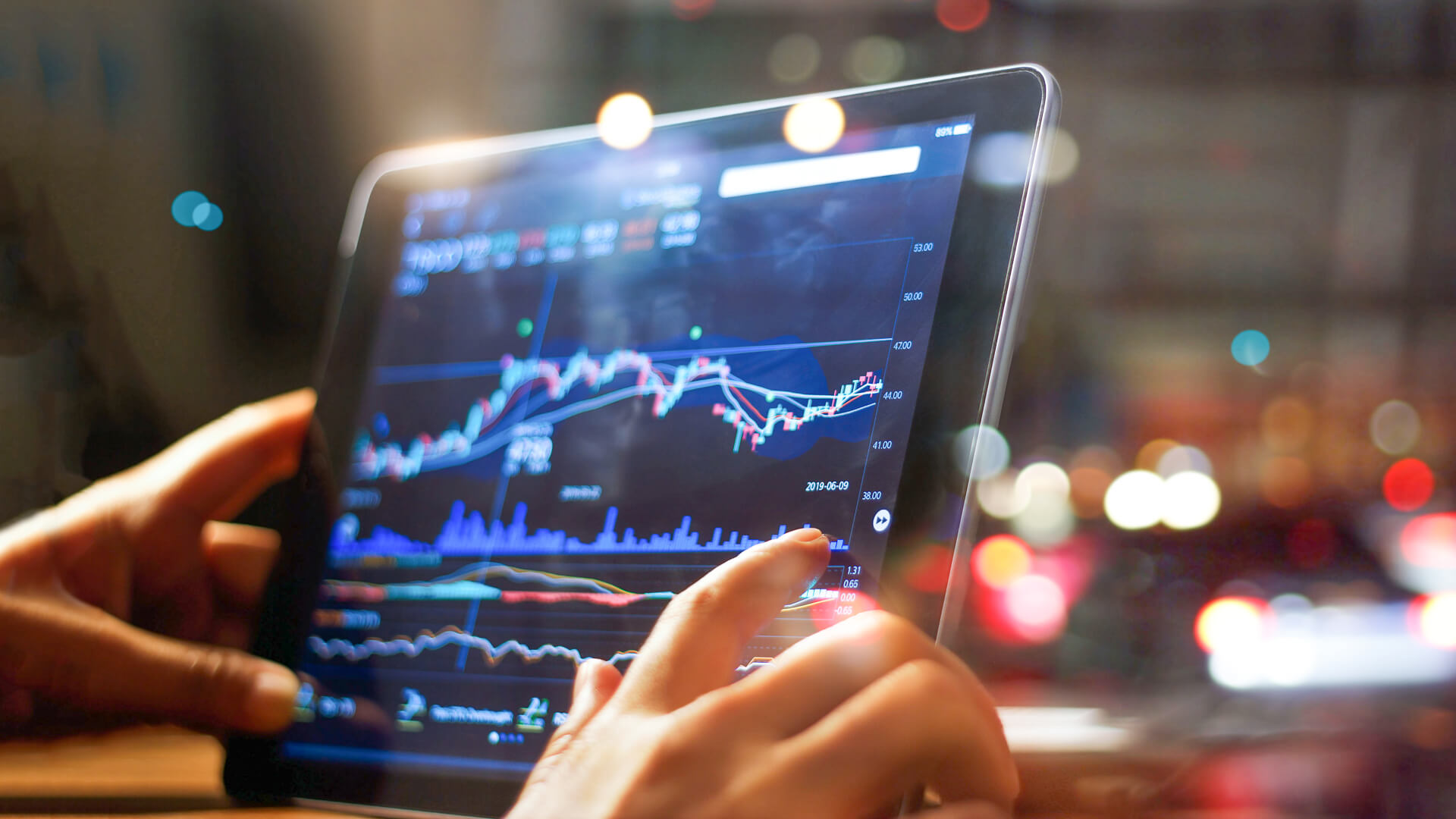 In the investment world, "retail stocks" are a pseudonym for "stocks favored by day traders." While much maligned historically, retail traders have certainly made their mark in 2020 and 2021, banding together on message boards like Reddit to drive up so-called "meme stocks."
How To Invest In Stocks: A Beginner's Guide
Also Learn: Ways Investing Will Change in the Next 25 Years
Retail traders also play momentum stocks, typically popular names that frequently make headlines in the financial press. But just because a stock trades a lot of volume doesn't mean its price always goes up. Just as traders pile into stocks that are moving higher, trying to make a quick buck, they also flee such stocks in droves when sentiment turns against them. Here's a quick look at 10 of the most popular retail stocks of 2021 to see if any of them are still worth buying in 2022.
Moderna (MRNA)
Price as of Feb 1, 2022: $172.74
One frequently tossed-about truism on Wall Street is that "hindsight is 20/20." This is clearly true in the case of vaccine maker Moderna, which shot up an astonishing 453.04% in 2020, followed by a 143.11% jump in 2021. Looking back, it only makes sense that Moderna would reach astronomical highs due to the success of its coronavirus vaccine during the height of the pandemic, and that it would then plummet as the effects of the pandemic seemed more contained.
In the first month of 2022 alone, Moderna stock has plunged 32.57%, as investors wonder what's next for the company. But that's not even the worst of it. From its all-time high in 2021, the stock has shed nearly two-thirds of its value. At these levels, bulls and bears are fighting it out, trying to determine whether enough damage has been done to the stock or if it has farther to fall.
Explore: Fastest Ways To Become Rich by Investing in the Stock Market
ProShares UltraPro QQQ ETF (TQQQ)
Price as of Feb. 1, 2022: $63.01
The ProShares UltraPro QQQ ETF is a highly leveraged bet on the performance of the Nasdaq-100 index. In fact, the investment objective of the fund is to triple the daily movement of that index, both up and down. This has made the ETF a favorite among retail traders looking to maximize their profits in a bull market.
Although the long-term trend of the market is up, this ETF can provide crippling returns to investors who buy in before a market selloff, as occurred in Jan. 2022. Year-to-date, the ETF is already down 26%. The ETF is really a vehicle for short-term traders to capture major market moves, as it's extremely volatile and beyond the risk tolerance of most investors. However, if you're looking to capture a short-term bounce, TQQQ can provide stellar returns.
Day Trading Rules: Everything You Need To Know
Nio (NIO)
Price as of Feb. 1, 2022: $24.84
Electric vehicle maker Nio holds lots of long-term potential for patient investors. The Chinese company is already hiring in America and hopes to have a presence in 25 countries by 2025, including Australia, New Zealand, and many Western European countries. But it's going to take an iron stomach for investors hoping to profit from the company's future plans.
Shares of Nio are down over 22% in 2022 already, on the back of a 35% drop in 2021, adding up to a decline of over 60% from their 520-week highs. Yet, long-term investors are still in the black, as the stock jumped an incredible 1,172.58% in 2020. This type of volatility is befitting of such a boom-or-bust stock, as either the company will make waves in the EV world or it will be shunted out of the market by competitors like Tesla and Rivian.
Best Penny Stocks To Buy: Find the Best Ones To Watch
Invesco QQQ ETF (QQQ)
Price as of Feb. 1, 2022: $ 365.52
The Invesco QQQ ETF is the milder, tamer sibling of the wild and crazy ProShares UltraPro QQQ ETF. The aim of the Invesco QQQ ETF is simply to track the daily performance of the Nasdaq-100 index, without any kickers like the TQQQ ETF.
This makes the Invesco QQQ ETF more of a core holding, rather than a speculative trader's vehicle. If you're a believer in the long-term success of the Nasdaq-100, then this ETF is an easy, inexpensive way to gain exposure to that index.
Check Out: Best Undervalued Cryptocurrencies To Buy for 2022
Nvidia (NVDA)
Price as of Feb. 1, 2022: $246.38
Nvidia may be a high-flying tech stock, but it's not simply a gambler's paradise. Nvidia is a solid company that happens to be in the right industries at the right time. The chip maker builds graphics processing units, or GPUs, that are essential in mining certain cryptocurrencies, and it also provides chips for gaming consoles, self-driving cars and other hot industries.
The tech wreck that started 2022 has brought shares down about 18%, offering a great entry point for long-term believers in the company. Analysts have a consensus strong buy on the stock, with an average 12-month price target of $357.95, nearly 50% above current levels.
SPDR S&P 500 ETF (SPY)

Price as of Feb. 1, 2022: $452.95
The SPDR S&P 500 ETF, affectionately dubbed "Spiders," was the very first exchange-traded fund, brought to market in 1993. Due to its longevity and popularity, the SPY, which tracks the S&P 500 index, is by far the largest ETF in the world, with over $403 million in assets under management.
Although occasionally used as a trading vehicle, the SPY is a core holding for both retail investors and professionals alike, offering an easy, low-cost way to track the index that's commonly referred to simply as "the market." If you believe in "buying the dip," you'll want to pick up some shares in the SPY, down over 5% in January alone.
Other Options: 10 Best Companies To Invest In for 2022
Advanced Micro Devices (AMD)
Price as of Feb. 1, 2022: $116.78
Advanced Micro Devices is a semiconductor manufacturer, but it doesn't produce its own chips. Rather, it designs its chip sets and relies on other companies, like Taiwan Semiconductor, to produce them for it. AMD has thrived even in the midst of a global chip shortage because it acquired additional supply early on in the pandemic, without having to rely on producing its own. AMD also operates in a more specialized, higher-margin chipset area, so it wasn't hurt as much as competitors providing mass-market chips for businesses like the auto industry.
The stock has posted stellar returns, up 98% in 2019, 88% in 2020 and 56% in 2021. Along with other tech stocks, AMD was tripped up in January, dropping over 20%. This setup could pave the way for some long-term gains for investors stepping up now.
AMC Entertainment (AMC)
Price as of Feb. 1, 2022: $16.86
AMC Entertainment is one of the poster children for the entire meme stock movement. The stock underwent assault by retail traders, who targeted the stock for its high short position — meaning that investors, primarily institutions, were betting heavily against it. When buying pressure reached a frenzy, these investors had to cover their shorts, meaning they had to buy back shares they had borrowed and sold.
This combination of factors sent AMC Entertainment from a low of $5.26 per share to a high of $72.62. In classic fashion, however, as soon as investors bailed out of the stock, it plummeted precipitously and now sits an incredible 77% below its high. It's certainly "buyer beware" with this stock, which can only be described as a roller coaster of a ride.
Apple (AAPL)
Price as of Feb. 1, 2022: $174.61
Apple is the most valuable company in the entire world, becoming the first $3 trillion company on Jan. 3, 2022. As such, it has an outsized effect on market-cap weighted indexes like the S&P 500, where it contributes a whopping 7% to the index's daily moves. Apple reached these lofty levels on the back of its incredible consumer products lineup, along with the ancillary services it provides.
Even in the tech selloff of early 2022, shares of Apple are only down about 2.5%, demonstrating the stock's staying power. Long-term investors have been hugely rewarded in Apple shares — up 437% over the past five years — and that trend seems likely to continue.
Tesla (TSLA)
Price as of Feb. 1, 2022: $931.25
Tesla is the ultimate love-it-or-hate-it stock, although as of late, there's been a lot more love. Shares of the industry-leading electric vehicle maker have been volatile but highly rewarding, posting spectacular returns of 1,754% over the past five years, including 700% in 2020 alone.
The company's cutting-edge technology is especially appealing to younger, more risk-averse generations, helping explain its popularity among retail traders. And, its now-consistent profitability and exciting leadership in the EV space will likely keep it in the headlines for years to come.
More From GOBankingRates
About the Author