Top Stocks To Watch Heading Into February

8 min Read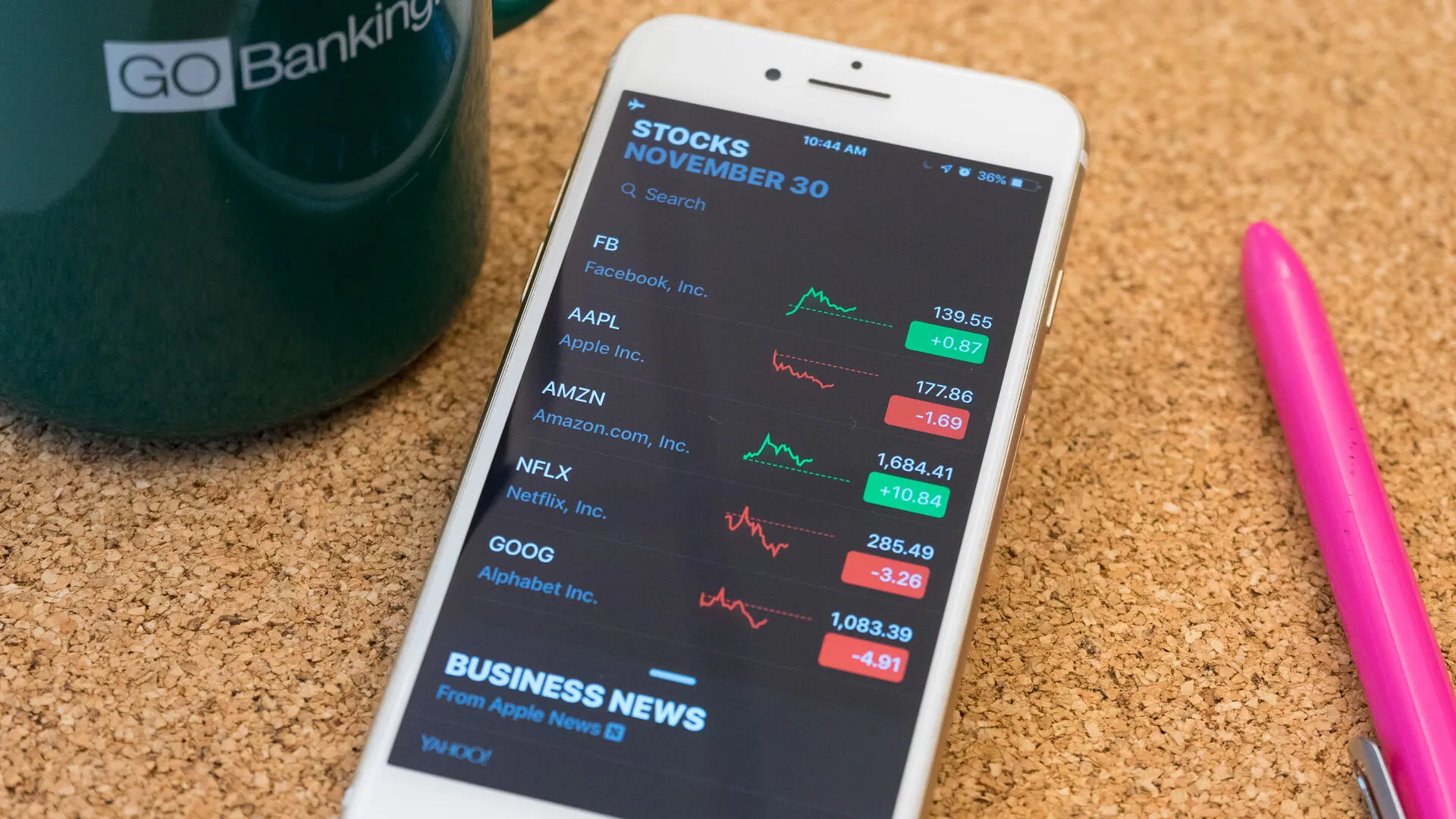 No one can predict short-term movements in the stock market with any certainty. Yet, over the long run, buying quality companies at the right time has proven profitable. Of course, picking "the right time" is also challenging, but certain variables can tilt the odds in your favor. Companies that are rolling out new products, reporting consistent earnings gains or are well-positioned for near-term market changes can have an edge over the broad market and invite further analysis.
Bear in mind that even companies that seem to have a lot of advantages can be susceptible to overall market trends. Heading into February 2021, for example, the market is at or near all-time highs, with some analysts saying valuations are stretched. On a seasonal basis, February is historically one of the worst months of the year, with an average negative return. However, if you're a long-term investor, some of these names might make sense for your portfolio, if they match up with your investment objectives and risk tolerance.
Last updated: Feb. 1, 2021
Square (SQ)
Stock price as of Jan. 28: $219.91
A bet on Square is a bet on the recovery of the post-COVID-19 economy. Although the firm is already benefiting from the overall rise in touchless transactions, once stay-at-home restrictions are lifted, commerce transactions, in general, are expected to go up. Even during the pandemic, Square has performed quite well, posting a year-over-year revenue gain of 5% in the company's most recent third quarter. The stock is highly valued, having performed well in 2020, but post-pandemic trends could fuel further gains, as more transactions equal more revenue for the company.
Booking Holdings (BKNG)
Stock price as of Jan. 28: $2,034.10
Booking Holdings is a play on economic recovery after the vaccine beats down the coronavirus pandemic. If you're not a believer, then Booking Holdings is not the stock for you. However, if you envision at least some sense of normalcy in the world by the end of 2021, you'll likely want to own Booking Holdings before it's too late. As global and domestic travel slowly pick up, Booking Holdings is an obvious beneficiary through its name-brand companies, from Booking.com and Kayak to Agoda.com, Rentalcars.com and Priceline.
Read More: Biggest Stock Market Surprises at the Start of 2021
Microsoft (MSFT)
Stock price as of Jan. 28: $238.93
For years, Microsoft was a relatively "boring" stock, churning out revenues from its ubiquitous Windows operating system and trading sideways. Recently, however, Microsoft seems to have turned the corner in innovation and growth, primarily with its cloud services. Year-over-year, Microsoft's cloud service Azure generated 50% revenue growth, and that's not all. Each of Microsoft's three reportable business segments beat analyst estimates, with operating margins well above estimates as well. Coupled with the company's recently announced partnership with GM to help provide software for self-driving cars, Microsoft seems to be in the driver's seat.
Disney (DIS)
Stock price as of Jan. 28: $171.88
Much like Microsoft, Disney is an "old school," large-cap, blue-chip name that doesn't always excite investors. Yet, things are turning around at the Mouse House, and numerous catalysts could propel the stock higher. Perhaps most exciting is the tremendous success of the company's streaming service, Disney+. As of December 2020, subscriber levels had already hit over 86 million, with 260 million projected by 2024. A March 2021 price hike could also generate additional revenue. Meanwhile, the company's other divisions should benefit greatly from a successful vaccine rollout, as its film division, cruise line and theme parks have been all but shut down due to the pandemic. As those risks recede, Disney is poised to benefit.
American Airlines (AAL)
Stock price as of Jan. 28: $18.10
American Airlines has all but shut down during the coronavirus pandemic. On Jan. 28, American reported its largest quarterly loss of all time, to the tune of $2.2 billion. Needless to say, at about $19 per share, the stock is well below its 2006 all-time high of $62.95, and a bit above half its 52-week high of $30.78. Yet, some catalysts could prove to move the stock. If the coronavirus is brought under control and travel demand returns at the end of 2021, American Airlines should recover. The stock is heavily shorted, or bet against, meaning it could rally sharply if revenues pick up. The market gave a tease of what this could look like on Jan. 27-28, when the stock moved from $15.40 to $20.33 in just over 24 hours.
Find Out: Why Now Is the Time To Invest In These 10 Companies
Southwest Airlines (LUV)
Stock price as of Jan. 28: $44.60
Much like American Airlines, times are exceedingly difficult for Southwest Airlines, which recently reported its first annual loss since 1972. Yet, at some point, the coronavirus pandemic is expected to end, at which point airlines like Southwest will benefit greatly. Southwest, in particular, could be a good play because it relies on domestic and leisure air travel, which is likely to recover more rapidly than high-priced business travel that is the legacy carriers' bread and butter.
iShares MSCI Emerging Markets ETF (EEM)
Stock price as of Jan. 28: $54.67
The iShares MSCI Emerging Markets ETF provides access to over 800 securities issued by large- and mid-cap companies in emerging markets. The ETF is a great way to diversify a U.S.-based portfolio into holdings in emerging markets overseas. Some of the companies held by the ETF are well-known, such as Taiwan Semiconductor and Alibaba, but many others are relatively unknown except by the professional portfolio managers that hand-pick the ETF's investments. Emerging markets might be a good option for many investors not just for diversification purposes but because the U.S. dollar is expected to decline in value, which makes overseas stocks a better value. Some portfolio managers also believe emerging markets are embarking on a multiyear period of outperformance, after underperforming the U.S. markets for years. 
Find Out: How To Invest Your Money in 2021
The Financial Select Sector SPDR® Fund (XLF)
Stock price as of Jan. 28: $29.54
Bank stocks have struggled for some time, as low-interest rates impacted profitability and loan demand dried up during the pandemic. However, a number of factors are lining up in the favor of financials, and the XLF ETF may be a good way to play the recovery. As the coronavirus pandemic ebbs, as is anticipated in 2021, loan demand should pick up and inflation may rise as well. These factors can both help banks become more profitable. The stock market as a whole has begun to rotate into smaller cap and value stock names, many of which are represented in the XLF, bringing it back to life. If trends continue, the XLF could be a good long-term play. 
Socially Responsible Investing in 2021: How Can You Invest Responsibly?
Direxion Daily S&P 500 Bear 1X Shares ETF (SPDN)
Stock price as of Jan. 28: $18.22
The Direxion Daily S&P 500 Bear 1X Shares ETF is a specialty investment that's not designed for long-term holders. However, heading into February, it's definitely an ETF to watch. The fund is designed to move in the exact opposite direction of the S&P 500 index, meaning when the market goes down, this ETF is designed to go up. More specifically, the ETF attempts to provide a -100% correlation to the S&P 500 index for a single day. While the long-term trend of the market is definitely up, moving into the seasonally weak month of February with a market at all-time highs could be a cocktail for a short-term pullback. Investors use SPDN as a hedge against current market positions or a simple short-term bet against the market. If you're considering this type of investment, you should consult with your financial advisor to realize the risks involved and understand the short-term nature of the investment.
The Fed: Interest Rates Will Remain 'Near Zero,' Says Fighting COVID Is Huge Priority
GameStop (GME)
Stock price as of Jan. 28: $193.60
No list of "stocks to watch going into February" would be complete without mentioning GameStop. The heavily shorted stock was targeted by online message boards as a stock to buy in January, and the combination of active buyers with forced covering by short-sellers resulted in a truly extraordinary stock move of over 1,700%. Things are even more dramatic looking back one year, when the stock traded at $4 per share. On Jan. 28, the stock hit a high of $483 before retreating rapidly. For a company expected to lose money this year and next, it's probably not a great idea for a long-term investor to pick up shares at this level. But is GameStop a stock to watch in February? You'd better believe it.
More From GOBankingRates
About the Author