As Vaccines and 5G Come to Pharmacies Near You, Walgreens and Verizon Are Stocks to Watch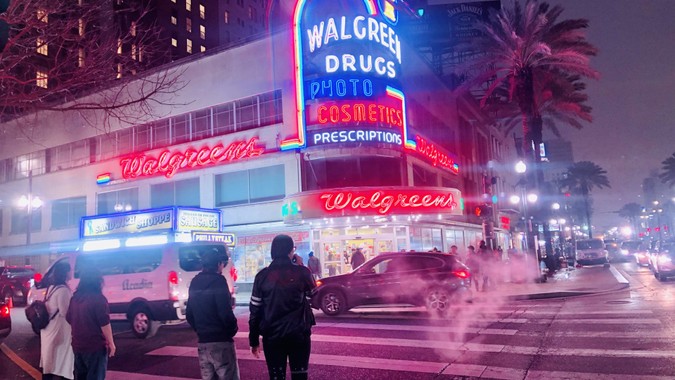 Wendy Van / Getty Images
Verizon Business (NYSE:VZ) and Walgreens Boots Alliance (NASDAQ: WBA) yesterday announced a multi-year strategic partnership to bring 5G to more than 9,000 Walgreens and Duane Reade locations nationwide. In addition to delivering high-speed networking connectivity via fixed 5G cards, the service provider promises to help Walgreens roll out wide-scale digital upgrades.
See: Companies That Exceeded Expectations Last Quarter
Find: Best and Worst Deals at CVS, Walgreens and Rite Aid
The Network as a Service agreement is Verizon's largest yet. "This is the largest, fully customized, Network as a Service solution for a partner on this scale," said Tami Erwin, Chief Executive Officer, Verizon Business in a press release. "Working closely with Walgreens to understand their focus areas, we've tailored an offering that will meet their technology needs of today, and quickly scale to offer a rolling deployment of 5G in Walgreens locations, next-gen in-store experiences for customers and employees, and future-proofed backend operations to enhance efficiencies."
Imagine not buying @Walgreens stock at $35 a month ago. Gonna have a huge 2021. $wba

— A Rekt Man (@REKTstonkMAN) December 13, 2020
In addition to the technology upgrades, Walgreens is also playing a crucial role in administration of the COVID-19 vaccines. The pharmacy is coordinating with the Centers for Disease Control and Prevention to deliver on-site vaccines at long-term care facilities and nursing homes. Walgreens, along with competitor CVS, is also looking to hire tens of thousands of employees to help administer the vaccine to at-risk populations right now and, presumably, to the general public in their stores after the new year.
Sponsors of
See: Will Medicare Cover the Coronavirus Vaccine?
Find: The Biggest Business Moves of 2020
Walgreens' shareholders show optimism, with stocks opening at $40.84, up .40 cents from yesterday's close. Verizon, on the other hand, continues hovering between $59 and $60 – still an upward trend but not by nearly as much.
Verizon remains a solid buy due to its high-yield dividends and "services that are central to the information age," The Motley Fool reported today, while also touting lesser known telecom companies like Lumen Technologies (NYSE: LUMN), formerly CenturyLink. Digital and healthcare are teaming up in multiple ways this year – here are 6 more telehealth stocks to invest in right now.
More From GOBankingRates