Walmart Stock Falls: Is It Still a Warren Buffett Stock Pick for 2015?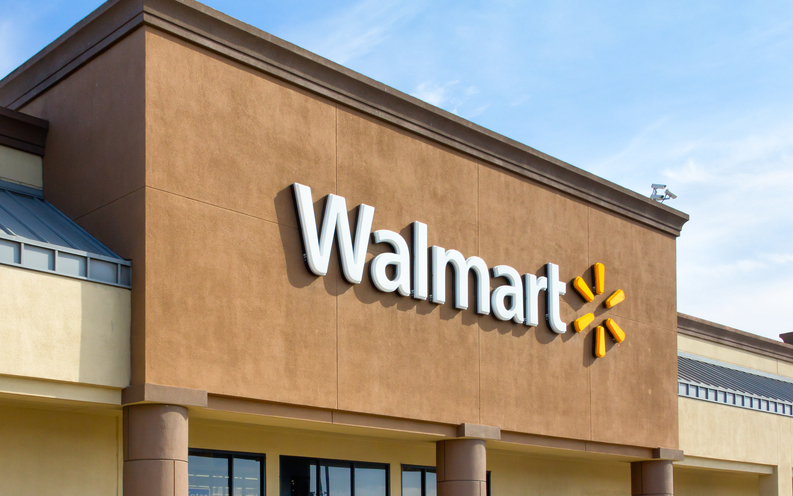 Walmart has released its second quarter earnings and the retail giant has fallen short of expectations — most notably for investor Warren Buffett. The company reported $120.3 billion in revenue, which is slightly higher than the expected $119.7 billion. However, after expenses were deducted, earnings per share were only $1.08, instead of the anticipated $1.12. On Tuesday morning, shares were down 2.7 percent in premarket trading.
During the retailer's earnings call on Tuesday, Carol Schumacher, Walmart's investor relations vice president, said profits will be pressured for the remainder of the year. The company blames its less-than-impressive performance on a number of factors, including pay increases for employees, pharmacy reimbursement and higher-than-expected shrink, which is inventory loss caused by shoplifting, employee theft, supplier fraud and errors in paperwork.
"We're pleased that the investments we've made are helping to improve our business," said Doug McMillon, president and CEO of Walmart. "Even if it's not as fast as we would like, the fundamentals of serving our customers are consistently improving, and it's reflected in our comps and revenue growth. In this case, our desired changes require investments, which are pressuring earnings this year."
Read: 6 Things Warren Buffett Says You Should Do With Your Money in 2015
Warren Buffett Backs Walmart Stock
Buffett has yet to publicly comment on the company's uninspiring performance, but it might be safe to assume it wasn't what he was expecting. Dismal second quarter earnings have caused company leadership to lower the full-year Walmart forecast. The retailer previously had a full-year EPS expectation of $4.70 to $5.05, but it has now been slashed to $4.40 to $4.70. Analysts had predicted a total EPS of $4.76 for the year.
As of January 2015, 4.3 percent of Berkshire Hathaway's portfolio consisted of Walmart stock. The company is Buffett's fifth-largest holding.
Walmart sold its grocery-distribution business, McLane Company, to Berkshire Hathaway in 2003. McLane still provides wholesale distribution services to Walmart stores, accounting for approximately 25 percent of the company's total revenues. A lower volume of purchases by the retailer could have a major impact on McLane's revenues and earnings.
Another Berkshire Hathaway-owned company, Fruit, Russell and VFB (FOL) — a basic apparel underwear, casual wear and athletic apparel and hardgoods provider — also does a great deal of business with Walmart. In 2013, approximately 33 percent of sales for the company behind major brands like Vassarette, Vanity Fair, Russell Athletic, Spaulding and more were to Walmart.
Investing in Walmart
Early this year, TheStreet deemed Walmart stock a buy owed to the company's investment measures. Whether Walmart's investments into employee wages will pay off is still up in the air.
Investors can purchase Walmart stock at $69.73 per share. The cost borders on the company's 52-week low of $69.55. Walmart stock currently has a volume of 12,643,521 and a 52-week high of $90.97. Including Monday's close, the stock has dropped 16 percent in 2015.