What Are the Highest Dividend Stocks?
Diversify your portfolio with high-dividend stocks. and choose some from these eight winners.
If you've been getting subpar returns on savings and bonds, consider investing in high-dividend stocks. You can increase your investment portfolio's gains by choosing company stocks that pay out a large part of their earnings to shareholders.
The highest dividend stocks, however, might not be the best dividend stocks for you. Check out these top dividend stocks and decide if any are suitable for your strategy to diversify your portfolio.
Top Dividend-Paying Stocks
Company
NYSE Ticker Symbol
Dividend Payment
Verizon Communications, Inc.
VZ
4.95%
International Business Machines
IBM
3.87%
Chevron Corporation
CVX
4.08%
Pfizer Inc.
PFE
3.82%
FNB Corporation
FNB
3.31%
National Storage Affiliates
NSA
4.03%
AbbVie Inc.
ABBV
3.82%
Mercer International Inc
MERC
4.11%
1/9
Vintage Tone / Shutterstock.com
1. What Is a Dividend?
A dividend is part of a company's profits that is paid to stockholders, who benefit from a regular cash flow. Investing in dividend stocks provides not only dividend payments but greater potential for profit when share prices increase. A company can't guarantee a stock share appreciation or dividend payment, however, so if you're afraid of risk, know that there is some involved.
Stocks that pay dividends are governed by the dividend calendar. Monthly dividend stocks pay shareholders each month. Other dividend stocks pay quarterly, semi-annual or annual dividends. Here are details on eight high-dividend-paying stocks to review so you can decide if one — or more — works for you.
2/9
Susan Montgomery / Shutterstock.com
2. Verizon Communications Inc. (VZ)
Price: $46.40
Current dividend: 4.95 percent
Founded in 1983, the well-known communications firm serves consumers, businesses and governments worldwide. Its wireless segment provides voice and data services and internet access for mobile phones, computers and tablets.
Verizon's "Internet of Things" segment supports commercial services such as fleet management, telematics, energy, agricultural technology, smart community markets and more. As of Feb. 11, 2016, Verizon had 114.2 million retail connections.
Related: 6 Best and Worst Stocks After Last Quarter's Earnings Reports
3/9
majestic b / Shutterstock.com
3. International Business Machines (IBM)
Price: $152.01
Current dividend: 3.87 percent
Founded in 1910, this legacy technology firm has reinvented itself countless times. Its Cognitive Solutions segment features Watson, an artificial intelligence platform that uses natural language, processes big data and learns as it interacts with people and computers. Global Business Services, Technology Services & Cloud Platforms, Systems and Global Financing make up the company's other four divisions.
4/9
LesPalenik / Shutterstock.com
4. Chevron Corporation (CVX)
Price: $105.06
Current dividend: 4.08 percent
Founded in 1879, this energy firm owns chemical and petroleum operations worldwide. Chevron's two segments are called Upstream and Downstream. Upstream handles crude oil and natural gas exploration, development and production. Downstream refines and transports the crude oil and petroleum products.
Find Out: Surprising Ways You Can Benefit From Low Oil Prices
5/9
StockStudio / Shutterstock.com
5. Pfizer Inc. (PFE)
Price: $33.41
Current dividend: 3.82 percent
Founded in 1849, Pfizer discovers, develops, manufactures and markets its pharmaceutical and health-related products across the globe. Despite a market cap of 198.99 billion, Pfizer operates out of two segments: Pfizer Innovative Health and Pfizer Essential Health. It manufactures major, branded drugs from Prevnar 13 to Lyrica to Advil as well as generic-brand drugs.
6/9
totojang1977 / Shutterstock.com
6. FNB Corporation (FNB)
Price: $14.55
Current dividend: 3.31 percent
FNB is a financial holding company that provides money-related services across the U.S. The business serves consumers, corporations, governments and small- to mid-sized businesses in Pennsylvania, Ohio and West Virginia. As of Dec. 31, 2016, the firm had 324 community banks and 77 consumer finance offices. FNB's services and products include financing, insurance, wealth management, investment, lending and more.
7/9
Sherry Yates Young / Shutterstock.com
7. National Storage Affiliates (NSA)
Price: $23.32
Current dividend: 4.03 percent
National Storage Affiliates is a real estate investment trust that invests in the top 100 metropolitan areas across the U.S. In addition, it owns, operates and acquires self-storage facilities. NSA is based in Greenwood Village, Colo.
Related: Real Estate Investment Trust Strategies to Try This Year
8/9
Adul10 / Shutterstock.com
8. AbbVie Inc. (ABBV)
Price: $66.13
Current dividend: 3.82 percent
Founded in 2012, ABBV develops, manufactures and markets pharmaceutical products that treat autoimmune diseases, pancreatic insufficiency, hypothyroidism, prostate cancer, endometriosis, multiple sclerosis and more. The firm serves healthcare businesses, government agencies, wholesalers and distributors.
9/9
hxdyl / Shutterstock.com
9. Mercer International Inc. (MERC)
Price: $11.15
Current dividend: 4.11 percent
Located in Canada and founded in 1968, Mercer — along with its subsidiaries — manufactures and sells bleached softwood Kraft pulp — also known as NBSK pulp — worldwide to paper manufacturers. Mercer's other product is tall oil, a chemical additive and green energy source it sells to third-party utilities.
Find Out: 10 Stocks for Beginners to Try in 2017
Now that you have the answer to the question, "What are dividend stocks?", you know that stock dividend investing is a good way to profit from growing firms. If you're seeking high-dividend stocks but prefer investing in a fund, you might want to invest in a high-dividend ETF like the Vanguard Dividend Appreciation Index Fund Investor Shares (VDAIX).
Methodology: GOBankingRates.com identified the highest dividend stocks based on dividend percentages. All rates were accurate as of May 10, 2017.
GOBankingRates is a personal finance and consumer interest rate website owned by ConsumerTrack, Inc., an online marketing company serving top-tier banks, credit unions, and other financial services organizations. Some companies mentioned in this article might be clients of ConsumerTrack, Inc., which serves more than 100 national, local and online financial institutions. Rankings and roundups are completely objective, and no institution, client or otherwise, paid for inclusion or specific placement. Any opinions, analyses, reviews or recommendations expressed in this article are those of the author's alone and have not been reviewed, approved, or otherwise endorsed by the companies included in the article.
About the Author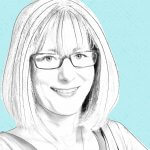 Barbara Friedberg, MBA, MS, brings decades of finance and investing experience. She has a Bachelor of Science degree in economics from the University of Cincinnati, a Master of Science degree in student affairs administration and counseling from Miami University, and a Master of Business Administration degree from Penn State University in finance.