Hey Alexa: What IoT Stocks Might Be Good Investments?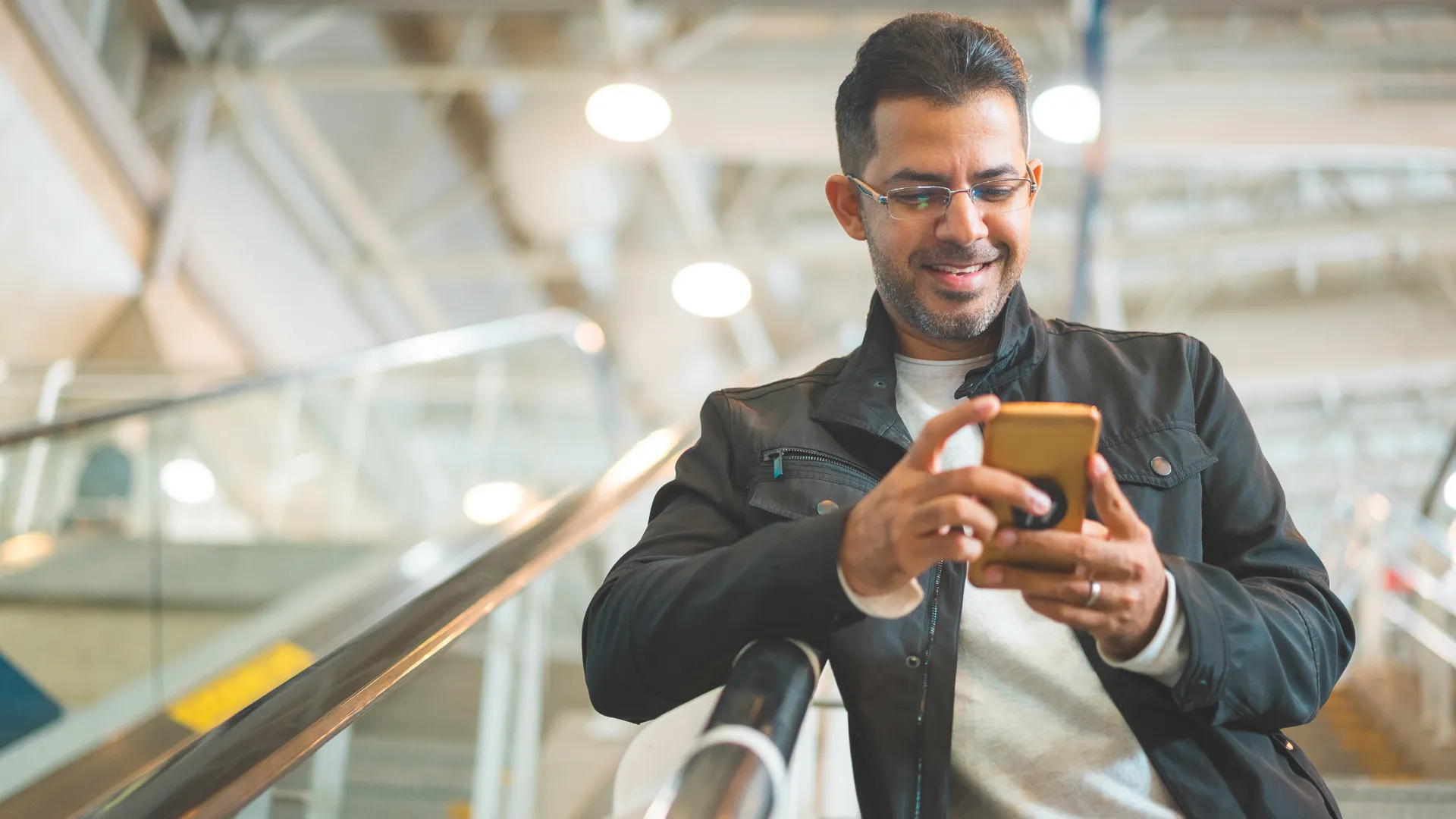 The so-called "Internet of Things," or IoT, has been in development for some time but has finally come of age. The promise of interconnecting various technologies in our lives to make things easier has been forecasted for many years, but it's finally reaching critical mass, with a wide range of companies now providing solutions to keep us all connected. As this wave seems likely to accelerate in the coming years, it's a good time to consider investing in one or more IoT stocks.
But, which ones will be the long-term winners? As always, consult with your financial advisor before making any investments. And if you're ready to go, here's a list of some stocks that are already vitally important to the IoT world that could be good additions to your portfolio. 
Last updated: May 24, 2021
Alarm.com Holdings, Inc. (ALRM)
Stock price as of May 20: $80.25
Alarm.com provides smart security services for homes and businesses. Everything from lights, locks, thermostats and security systems can be controlled using Alarm.com technology. As demand for technology like security systems, video analytics, geo-services and more continue to rise, Alarm.com should benefit. Investors looking for an entry point may note that ALRM stock is down over 22% year-to-date, giving back some gains after returning 141.25% in 2020. The 12-month average analyst price target of $107.50 represents a potential gain of 34% over current levels.
Amazon (AMZN)
Stock price as of May 20: $3,247.68
If you asked Alexa which is the best IoT stock, she would no doubt say Amazon! As the parent company of Alexa and other interconnected technologies, Amazon is a key player in the IoT industry. Although Amazon may be best known for its vast retail platform, the true growth driver for the company as of late has been its Amazon Web Services division. Amazon Web Services, or AWS, is now responsible for a whopping 47% of Amazon's entire operating income, making it a huge player in the cloud computing space. The company is rapidly growing its AWS presence, which now serves over 190 countries and posted revenue growth of 32% over the prior year.
Salesforce.com (CRM)
Stock price as of May 20: $224.00
Salesforce.com is a cloud-based company that exists to bring customers and companies together. It does this by using cloud technology to bring customer data together in a single place, so that companies in divisions ranging from marketing and sales to service and IT get a complete picture of a customer's data at all times. In 2015, Salesforce IoT was created to help link data and devices and integrate the company's cloud technology into every phase of the company-customer relationship. The stock has jumped 177% over the past five years and analysts see it hitting $273 on average over the coming year.
Cisco Systems (CSCO)
Stock price as of May 20: $52.85
Cisco Systems is the world's leading computer networking provider, essentially forming the backbone of the internet. As the internet is clearly a critical part of the "Internet of Things," Cisco plays a huge role in keeping the world connected. The company has matured from a rapidly growing tech unicorn to a mature services provider that pays a sizable 2.82% dividend. Yet, the stock can still provide supercharged returns, posting gains of 31.84% in 2016 and 25.22% in 2018, with an 18% year-to-date gain already in 2021.
Tesla (TSLA)
Stock price as of May 20: $586.78
Tesla is often categorized as a clean energy stock, but it's also an important part of the IoT revolution. The fact that Tesla has such a cult-like following for its electric vehicles is not just because they don't have combustion engines. It's also due in large part to the fact that Tesla's vehicles are smart, interconnected and "cool." Tesla owners can track information about their vehicles via the Tesla app, and they don't need a key to get into their cars. In fact, when a Tesla owner visits a Supercharger, the charger can identify the car and allow an owner to recharge, without having to use a credit card or any other identifying feature.
Microsoft (MSFT)
Stock price as of May 20: $246.48
Microsoft may not seem like an IoT stock necessarily, as most people associate the company with its ubiquitous Windows software. However, in recent years, Microsoft has made big steps into the IoT world, and now it's a major player. Its cloud services division, Azure, competes directly with Amazon Web Services in the cloud and IoT worlds and posted revenue growth of 50% in the company's most recent quarter. In 2021, Microsoft signed an agreement for its Azure division to provide cloud computing services to General Motors' autonomous vehicle division, known as Cruise, positioning the company for additional growth in the future.
American Tower Corporation (AMT)
Stock price as of May 20: $250.67
American Tower Corporation might not have the star power of some of the other names in this list, but it's an essential component of the IoT world. As the name might suggest, American Tower owns, operates and develops cell towers and other communications real estate. As there's no IoT without communications infrastructure, AMT is a vital player in the industry. As a real estate investment trust, it also pays a nice dividend to boot, currently just over 2%.
NXP Semiconductors NV (NXPI)
Stock price as of May 20: $199.67
NXP Semiconductors NV is another name that might not be known to the average consumer, but it's a critical part of the IoT universe. NXP Semiconductors is one of the companies that produces the chips necessary for the interconnection of smart devices. NXP provides connectivity solutions for automotive and industrial companies, in addition to smart city and smart home applications. Analysts see the stock hitting $227.23 on average over the next year.
Qualcomm, Inc. (QCOM)
Stock price as of May 20: $132.64
Qualcomm is another "old tech" giant like Cisco that has transformed from a sprightly tech upstart to a mature, industry-dominating company. Like Cisco, Qualcomm now pays a hefty dividend of 2.08%, but it's also posted a five-year return of about 144%. The producer of semiconductors and telecommunications equipment bills itself as the creator of "breakthrough technologies that transform how the world connects, computes and communicates," all of which are right at the very heart of the Internet of Things. From smartphones to tablets, wireless modems and car navigation systems, Qualcomm has its finger in a lot of the world's IoT infrastructure. Analysts see the company bouncing back from its year-to-date 12% drop to hit $170 within a year, amounting to a 28% pop from current levels.
Global X Internet of Things ETF (SNSR)
Stock price as of May 20: $33.61
If you can't decide which IoT stock to go with, consider the Global X Internet of Things ETF. This exchange-traded fund currently holds 45 IoT-related stocks, including names like Gamin, Skyworks Solutions, Dexcom and Johnson Controls. Although the ETF isn't broadly diversified, it is well-balanced within this industry. The ETF could also be a good diversifier if you pick up one or more of the names on this list, as the current top holdings don't overlap.
More From GOBankingRates
Photo Disclaimer: Please note photos are for representational purposes only.

BEFORE YOU GO
See Today's Best
Banking Offers