What Stocks Are Set For a Hot Vax Summer

8 min Read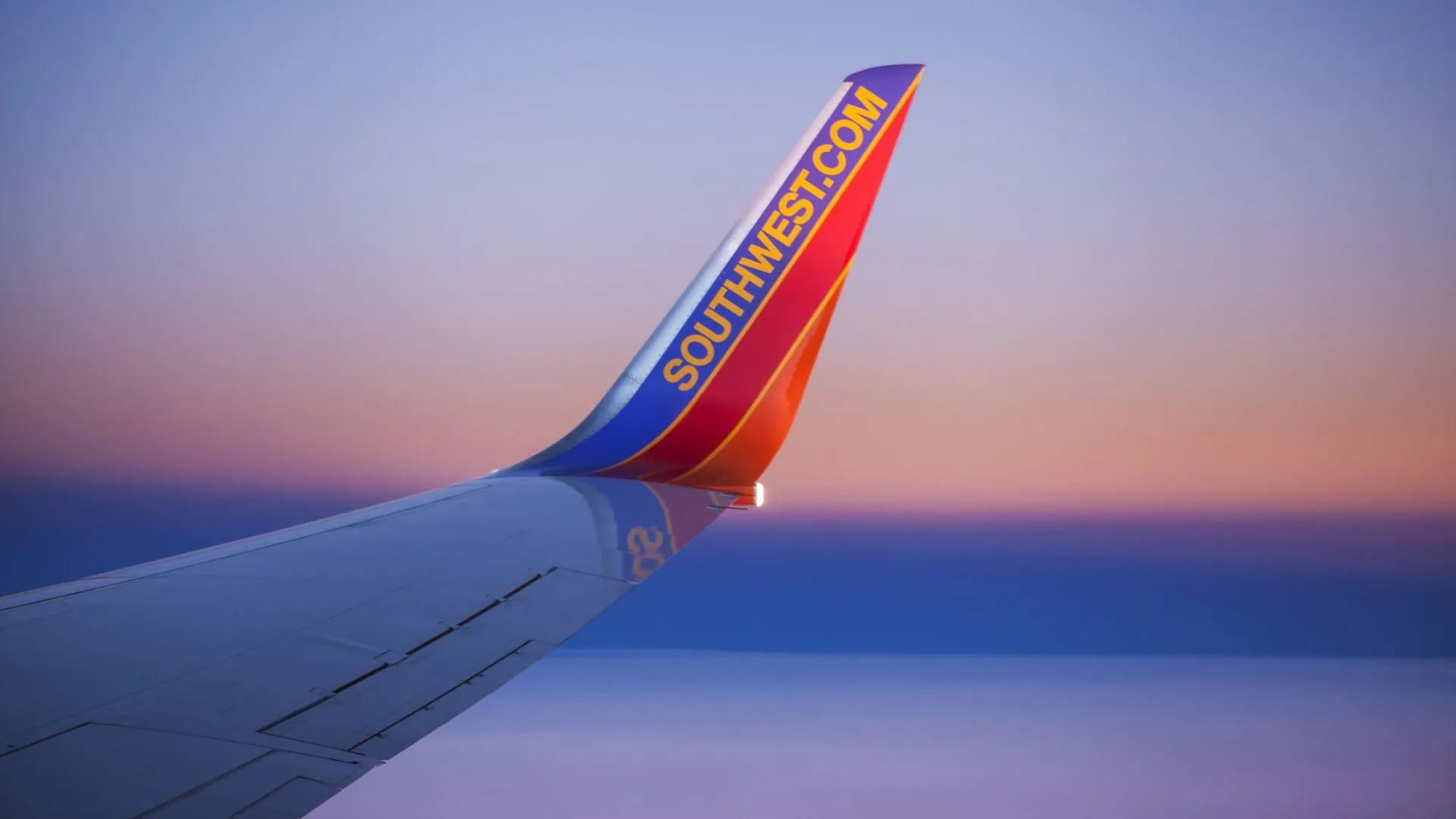 Home Depot (HD)
Stock price as of July 7, 2021: $323.48
Any way you slice it, Home Depot has been a long-term winner, with 10-year returns of nearly 1,000%. The stock is up about 20% year-to-date in 2021, but only about 28% over the past year. Considering the housing boom that America — and indeed, the world — is currently undergoing, many analysts think the stock has much more room to run. Consensus estimates have a "strong buy" rating on the stock and an average $353.31 price target 12 months out. As home builders frantically try to keep up with demand from home buyers in 2021, Home Depot stands to benefit.
Looking Ahead: Ways Investing Will Change in the Next 25 Years
Southwest Airlines (LUV)
Stock price as of July 7, 2021: $51.38
Southwest Airlines had a disastrous 2020, as the number of flights it could offer plummeted to near-zero and planes that did fly carried hardly any passengers. The summer of 2021, on the other hand, could be a boom period for Southwest Airlines, as pent-up travelers look to fly anywhere they can.
Demand has been so strong thus far that fare sales have been limited, meaning passengers that want to fly will likely pay close to full fare. As a primarily domestic airline, Southwest could have a bigger recovery than some of the major legacy carriers, as not all international destinations are available for travel yet. Business travel is also likely to recover more slowly than leisure travel, another trend that could benefit Southwest on a comparative basis.
Related: If You Would Have Bought Only 100 Shares of These 10 Stocks, You Would Be Incredibly Rich
Royal Caribbean Group (RCL)
Stock price as of July 7, 2021: $80.46
Cruise ships have been docked at ports around the world for more than a year now, but they're finally beginning to set sail. The process will no doubt be slower than the ramp-up in airline flights, but throughout the summer, more and more ships will begin carrying passengers. The cruise community can be borderline fanatical when it comes to their favorite ships and cruise lines, so demand is likely to be high for the foreseeable future for popular brands like Royal Caribbean. While the stock has had a major bounce of its coronavirus low in March 2020, it's still only up about 7% year-to-date in 2021, meaning it likely has room to run as passengers return.
Knowledge: The Complete Guide to ETFs
Wynn Resorts (WYNN)
Stock price as of July 7, 2021: $112.91
Las Vegas is fully open and already packed with visitors, and Wynn Resorts is likely to benefit throughout the summer. Yet, it's not Las Vegas that is the main driver of Wynn's profits. That honor belongs to its Asian properties, Wynn Macau and Wynn Palace. Although Wynn Resorts is already benefiting from the domestic uptick in travelers, once China fully opens and its high-rolling gamblers descend on the company's Macau properties, the company should flourish.
Boeing (BA)
Stock price as of July 7, 2021: $231.78
Boeing is another company that saw demand for its products decimated in 2020. As airlines had no passengers to fill their planes, many actually began retiring older airplanes and stopped ordering new ones. That trend has already begun to turn around in 2021, as passengers are returning in droves and airlines are once again eyeing future expansion plans. For example, on June 29, 2021, United Airlines unveiled its biggest jet order in history, which included a whopping 200 Boeing 737 MAX planes. Other airlines are likely to follow suit as long as passenger counts continue to rise.
Find Out: Why 55% of Americans Aren't Investing
Booking Holdings (BKNG)
Stock price as of July 7, 2021: $2,166.77
Booking Holdings bills itself as the "world leader in online travel and related services," and with good cause. In addition to its namesake online travel agency Booking.com, the company also owns Kayak, Agoda.com, Priceline, Rentalcars.com and OpenTable. In other words, as consumer travel grows — which is extremely likely this summer, particularly in comparison with the summer of 2020 — Booking Holdings will benefit, whether consumers are making hotel reservations, renting cars, taking flights or reserving tables for dinner. After a big run in the second half of 2020, Booking Holdings stock is actually down year-to-date in 2021, so it could be a good time to scoop up some shares for long-term investors.
Hilton Grand Vacations (HGV)
Stock price as of July 7, 2021: $39.69
Hilton Grand Vacations runs a vacation ownership club that most people would refer to as a timeshare. These types of properties are economically sensitive, as they're only utilized by consumers with discretionary income and the ability to travel. Both of those factors are coming back in full force in 2021, one of the reasons the stock is up about 28% thus far in 2021. However, analysts see even more out of the company, with a 12-month price target of $49.50, about 25% above current levels.
OneWater Marine (ONEW)
Stock price as of July 7, 2021: $40.19
OneWater Marine may already be up 42% year-to-date, but analysts see even bigger things ahead for the company. With a consensus "strong buy" rating on the stock and a one-year price target of $60, analysts expect an additional 50% pop in the stock over the coming year.
This bullish sentiment makes sense considering OneWater Marine's line of business. The company is a premium boat retailer with its hands in nearly every aspect of the industry, from finance and insurance products to maintenance and repair services. OneWater Marine also offers ancillary services, such as boat storage. In an environment flush with stimulus money and pent-up consumer demand, OneWater Marine is well-positioned as the economy continues to reopen.
Don't Do It: 13 Toxic Investments You Should Avoid
Live Nation Entertainment (LYV)
Stock price as of July 7, 2021: $83.60
When was the last time you saw a live concert? If you're like most Americans, it's likely been well over a year. That trend is changing in a big way in 2021, as A-list stars are back out on the road and filling up amphitheaters left and right. Live Nation Entertainment is the big dog in the industry, selling more tickets than anyone else in the world, so they'll be the prime beneficiary of the return to normalcy in the live entertainment field. Analysts see the stock jumping over 11% over the next year.
iShares Core S&P 500 ETF (IVV)
Stock price as of July 7, 2021: $436.31
If you're of the belief that the U.S. economy is going to continue to thrive throughout 2021 on the back of widespread vaccinations and a reopening economy, consider the iShares Core S&P 500 ETF. This ETF tracks the performance of the benchmark S&P 500 index and is a diversified way to gain access to the growth of the economy without having to put all your eggs in one basket. The bottom line is that if the economy as a whole continues to recover, the S&P 500 index will continue to rise as well. The gains may not be as spectacular as picking a single winning stock, but you also won't have to do the work to figure out which stock is ready to pop.
As billionaire Warren Buffett, the famed "Oracle of Omaha" and CEO of Berkshire Hathaway has often said, most investors will fare better by simply buying the S&P 500 index instead of picking individual stocks. As with all the names on this list, consult with your financial advisor to see what the best strategy is for you.
More From GoBankingRates
About the Author