Where To Invest for the Rest of 2021

7 min Read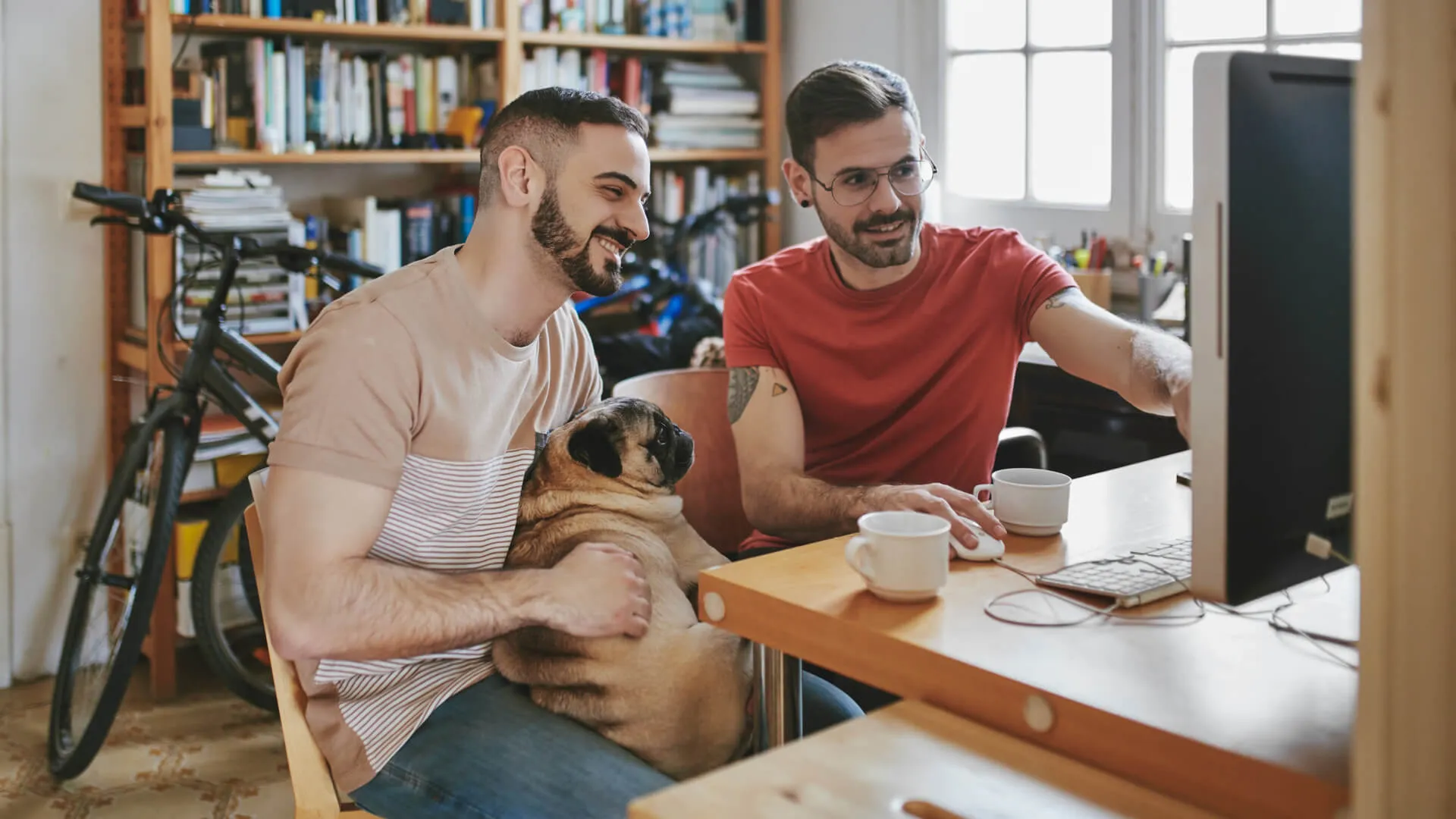 The first half of 2021 is now in the books, and the stock market shows no signs of slowing down. After a massive recovery from its March 2020 COVID-related low, the S&P 500 index is up another 14.41% year-to-date as of June 30, 2021. 
What It Truly Means To Live Richer: 31 Days of Expert Financial Advice
Learn: 25 Money Experts Share the Best Way To Invest $1,000
Clearly, a correction for the market is due at some point, but many analysts still see further gains from here by year-end. However, there's no denying that the market landscape has changed in 2021, and some of the big winners thus far may not be the ones to ride into the end of the year. Here are some options you might want to consider to diversify your portfolio with, assuming they match your investment objectives and risk tolerance.
Last updated: July 6, 2021
Cyclical Stocks
Cyclical stocks are particularly sensitive to swings in the performance of the economy. During a recession, cyclical stocks, like steel producers and oil companies, get battered. When the economy recovers, however, these types of companies often reap great rewards. As the U.S. economy is already expanding at a rapid pace — one that is expected to continue through the end of 2021 and into 2022 — it might not be too late to pick up some shares of cyclical companies. Just realize that with any hint of an economic recession, cyclical stocks tend to drop rapidly.
Global Stocks
The U.S. economy is booming, and it has been leading the world out of the economic recession triggered by the coronavirus pandemic. However, this means that there may be greater opportunity overseas than within the United States, at least when it comes to picking up shares of cheap stocks. As the global economy plays catch-up with the U.S., overseas stocks may offer more value than stocks which have already run up in the United States.
S&P 500 Index
Price as of Jun. 30, 2021: $4,297.50
The S&P 500 index has already earned more year-to-date than it does in an average full year, but many analysts see it higher by year-end. For example, Byron Wien, vice chairman of Blackstone Group Inc.'s private wealth solutions business, anticipates a year-end price of $4,500 for the S&P 500, about 5% above current levels. A volatile summer may lie ahead, but if the index can eke out a few more percentage points it will still outperform more conservative options like CDs and bonds.
More: Experts Weigh In on the Pros and Cons of Real Estate Investing
TIPS
Rapidly rising inflation can kill even the strongest bull market, and the most recent inflation readings reported by the U.S. government are not good. In May 2021, the U.S. Bureau of Labor Statistics reported a 5% year-over-year rise in the Consumer Price Index, the biggest jump since August 2008. While Federal Reserve chairman Jerome Powell believes that this spike is merely transitory, you can protect yourself now by investing in Treasury Inflation-Protected Securities, or TIPS. The principal value of these government-backed securities rises or falls in conjunction with changes in the CPI, so if inflation is rising, so is the value of your TIPS.
Don't Miss: 16 Money Rules That Millionaires Swear By
Short-Term CDs
Short-term certificates of deposit, or CDs, won't make you rich. Most CDs with maturities of under one year pay far less than 1% in 2021, with some rates closer to 0.05%. But if you're looking to protect your money from a possible market selloff and you want to benefit from rising interest rates, short-term CDs might do the trick for you. As rates rise, your maturing CDs will roll into those paying higher rates, increasing your income stream while still benefiting from FDIC insurance.
Hindsight: Stocks That Would Have Made You Rich Today
Cryptocurrency
If there's an investment buzzword in 2021, it has to be cryptocurrency. Although Bitcoin, the most well-known cryptocurrency, has been around since 2009, the general public has only begun to consider crypto as an asset class since about 2018. In that year, $0 commission online brokerage Robinhood began trading cryptos Bitcoin and Ethereum in five states. Since then, crypto trading has exploded, and so have the prices. Ethereum, for example, shot up over 454% in 2020 alone, and many other cryptos have gained over 1,000% in a short period of time. Cardano has a 52-week price range between $0.0761 and $2.4618. Even at its current price of about $1.38, the crypto is up about 1,700% from its 52-week low.
Crypto is clearly a speculative asset with immense built-in volatility, and it's certainly not for everyone. However, if you're looking to add a little punch to your portfolio, you may want to talk with your financial advisor about whether some of these cryptocurrencies — many of which are off about 50% from their recent highs — should have a 5% to 10% allocation in your portfolio.
Real Estate
Real estate is another asset class that is booming in 2021. The median price of an existing home jumped a whopping 23.6% from May 2020 to May 2021. Although there is talk that the housing market is overheated, many of the factors that contributed to this jump are still in play. Mortgage rates remain low, stimulus money continues to flow through the economy and many workers remain working at home, rather than going back to the office. Unlike many other asset classes, rising inflation, which has been rearing its head lately, can often help home prices. Buying real estate can also diversify a portfolio that is overloaded with stocks.
REITs
If you're looking to diversify your portfolio with real estate holdings but don't want the liquidity problems and cash requirements of direct investment, consider a real estate investment trust, or REIT. A REIT by law must payout at least 90% of its income directly to shareholders, making these investments a way to get ongoing cash payments from your real estate holdings. There are many types of REITs, so you can invest in anything from domestic apartments to global communications towers.
In addition to the monthly or quarterly income you can earn, REITs can also benefit from price appreciation. As the global economy digs its way out of the coronavirus recession, REITs can benefit from pent-up demand for housing, office and retail space, among other opportunities.
Learn More: Do You Invest Like These Millionaire Stars?
Infrastructure ETFs
Much of the talk coming out of Congress and the White House this year has been regarding infrastructure spending. Although no bills have been signed as of June 30, 2021, the president has announced an agreement with Congress for $1 trillion in infrastructure spending. With this type of money flowing, the infrastructure industry should see months if not years of benefits. If you want to play a wide range of infrastructure stocks rather than just hanging your hopes on one, consider the Global X US Infrastructure Development ETF, ticker PAVE. This ETF focuses solely on domestic infrastructure stocks and has over $3.6 billion in assets.
Amazon (AMZN)
Stock price as of Jun. 30, 2021:

$3,440.16
If you're looking for an individual stock to play, Amazon might be a good bet both through the end of this year and into the end of the decade. The retailing juggernaut is known for dominating online selling, but its cloud division, Amazon Web Services, is growing by leaps and bounds. In its most recent quarter, Amazon's profit soared 220%, with its revenue growing 44% to a whopping $108.5 billion. The company now has 200 million Prime subscribers, and they alone contributed almost $7.6 billion in subscription revenue to the company in its first quarter. And yet, the company's stock, which has been a long-term winner, is up just 5.64% year-to-date as of June 30, 2021, perhaps offering an attractive entry point. 
More From GOBankingRates
About the Author