Which Stocks Could Boom Holiday Season 2021?

5 min Read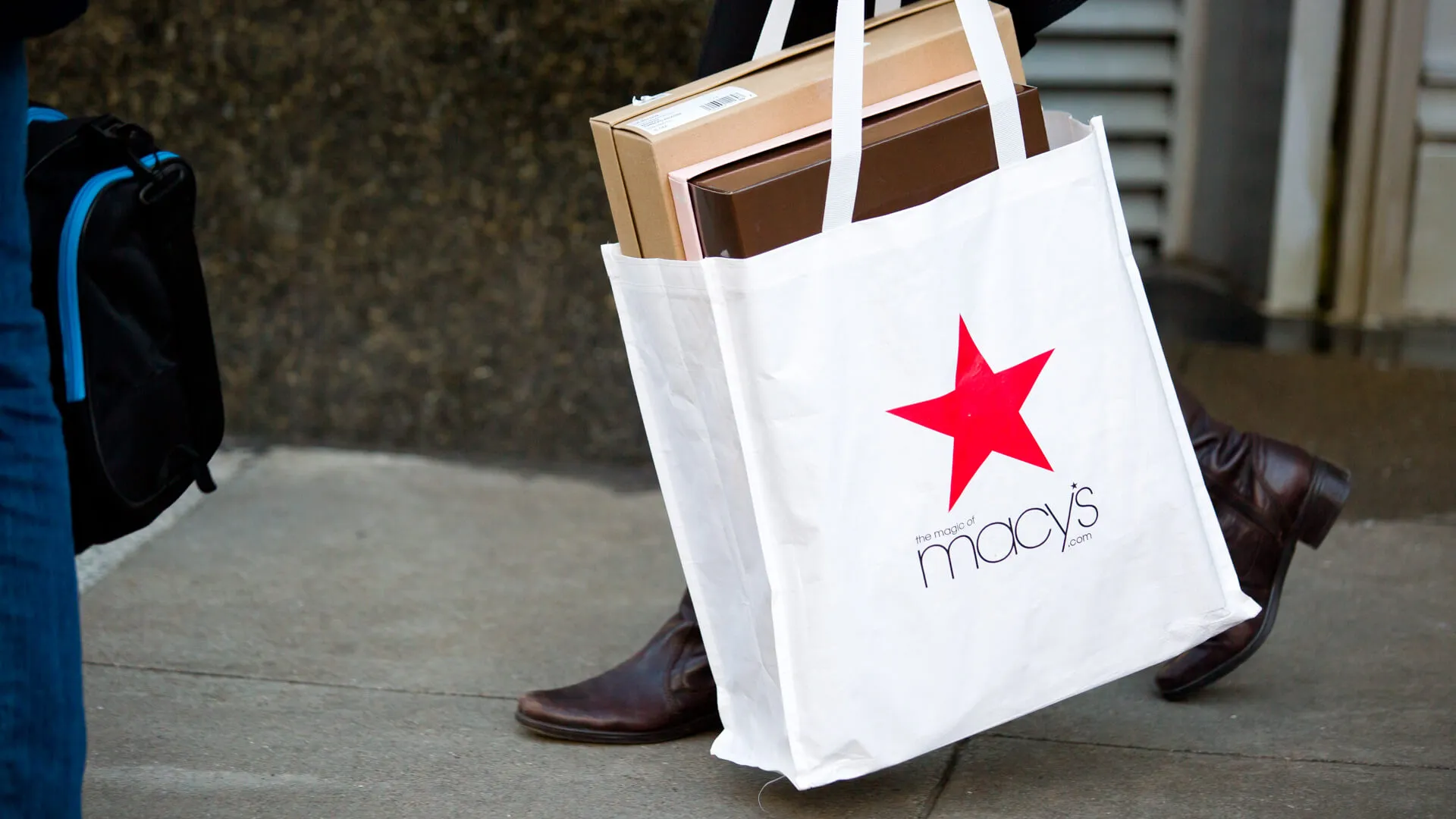 Apple (AAPL)
Apple has been an unstoppable force in the markets for years now, and it looks poised to continue its run through the holiday season of 2021. The maker of some of the world's most popular consumer products is likely to get a sales bump during the holiday shopping season, which should help the stock continue its run.
Ford Motor (F)
After decades of a floundering stock price, Ford finally began firing on all cylinders in March 2020. A depressed valuation and a push into electric vehicles has sent investors piling into the company's stock, but it still remains far below its all-time highs. Year-end markdowns could continue to goose sales at the company over the holiday season, providing further momentum for Ford's stock price.
Macy's (M)
Macy's has done a complete 180-degree turn since 2020, when whispers of bankruptcy surrounded the mall-based retailer. A refocused management strategy and increased online presence has boosted sales far above expectations at the company, contributing to its astonishing 146% year-to-date stock gain. Pent-up consumers may continue to drive sales above expectations over the holiday season.
Discover: Why It's Never a Bad Idea To Invest In Apple and These Other Companies
Amazon (AMZN)
Amazon is the undisputed king when it comes to online retailing, and a big holiday shopping period will generate huge profits for the company. Amazon already reported record sales between Black Friday and Cyber Monday for 2021, which bodes well for the complete holiday season. The company might benefit even more if the Omicron coronavirus variant spreads, as that will likely drive more sales online rather than at brick-and-mortar retailers.
Walmart (WMT)
Walmart is America's largest retailer, so you can expect that a large amount of consumer spending over the holidays to flow to the company's bottom line. Walmart is particularly well positioned for the upcoming season, as it has chartered its own ships and made other logistical moves to avoid supply chain shortage issues that are affecting many other companies. Inflation may actually be helping the company, as the company has the clout and size to hold the line on prices better than smaller competitors.
Visa (V)
Visa is a play on increased spending over the holiday period. The old-line payment processor still holds a dominant position in consumer transactions, although upstart competitors like Square (see below) and others are chipping away at its competitive advantage. Still, through the holiday 2021 period, any uptick in consumer spending will help boost Visa shares, as will the increase in international transactions if and when COVID-19 restrictions begin to fall and Americans begin traveling abroad once again.
Square (SQ)
Square is a more modern payment processing company geared primarily toward small businesses. In addition to allowing them to accept credit card payments, Square offers a host of small business services that allow companies to track invoices, email receipts, access real-time sales data and track inventory, among others. Square also owns CashApp, which allows users to send money, bank, spend money via a debit card and even invest in stocks and Bitcoin. As with the more traditional Mastercard, increased holiday transactions should benefit the company.
Look: 25 Investments That Make You Feel Good While You Make Money
UPS (UPS)
In October 2021, UPS reported revenue and earnings above expectations, and it raised its forecast for its full-year operating margin as well. The company announced it will offer Saturday delivery across the United States over the holiday season, which should keep revenues high. If you're a believer in the strength of the American consumer through the end of the year, UPS stands to benefit as well.
Caterpillar (CAT)
Caterpillar might not seem like an obvious beneficiary of year-end shopping, and indeed, it's not likely to pop on the back of increased holiday spending. But Caterpillar is well-positioned on two fronts. First, Congress has passed legislation funding President Biden's "Build Back Better" infrastructure plan, meaning big money is likely to flow to building and construction companies like Caterpillar. Second, the stock's solid dividend and value orientation make it an appealing option for investors and money managers looking to diversify away from high-flying growth stocks. The consensus analyst rating for Caterpillar on Wall Street is a "moderate buy."
Read: The Most Fascinating Things You Never Knew You Could Invest In
Global Payments (GPN)
Global Payments may have a rally at year-end and into January thanks in part to its huge loss of 43% year-to-date as of Dec. 2, 2021. Big stock losers tend to get sold more in late December as investors and money managers alike take tax losses. Going into the new year, however, these sold-off losers often bounce. Coupled with the increased payment traffic likely to be generated throughout the holiday season, Global Payments may have some short-term tailwinds.
More From GOBankingRates
About the Author