Why Netflix Might Be in the Middle of a Bubble — and What You Should Do Before It Bursts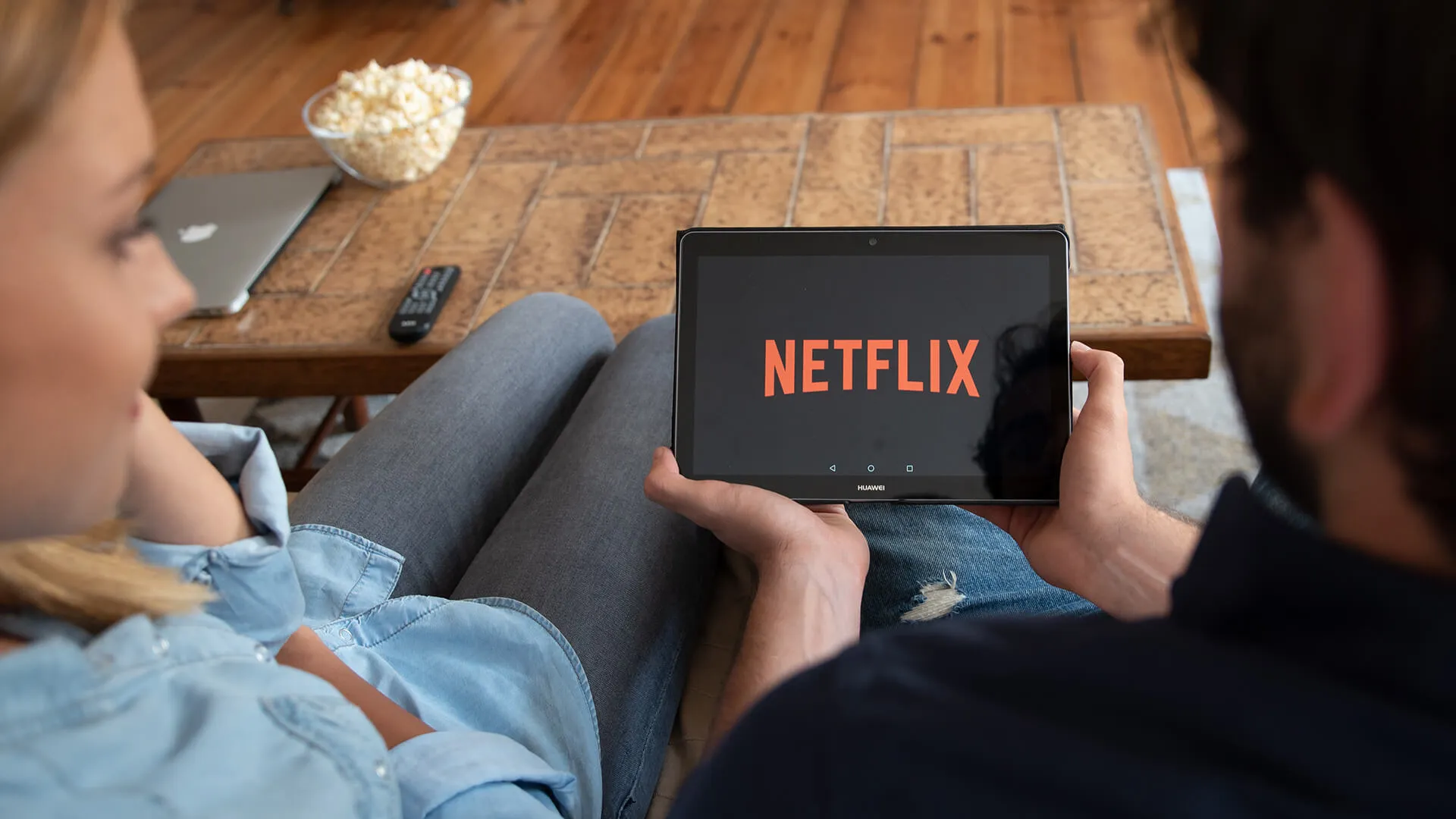 Plenty of investors with shares of Netflix might be grumbling a bit lately as the stock took a major dip in October and November. And after all, people are generally more used to content streaming into their home, not money streaming out of their portfolio.
However, it might also be time for Netflix investors to accept that — after a prolonged, impressive run of huge gains — things might have gotten just a bit overheated. With shares going from under $20 as recently as the start of 2014 to over $400 at their peak in July, this is one stock that has the sort of rapid inflation that tends to spell "bubble" more often than not.
So is Netflix in a bubble, and what does it mean if it is? Here's a look at five areas that could be a matter of concern to Netflix investors.
Debt
Netflix is in debt. A lot of it. The company already has $8.34 billion in debt, translating to a debt to equity ratio of 166.41. And it's not done yet: The streaming giant is planning on issuing another $2 billion in junk bonds to keep funding its continued expansion.
Why It Matters
As long as things are chugging along as they were and Netflix keeps growing, taking on more debt isn't really a red flag. However, that debt load and its interest costs could easily become an issue if the company can't keep up its growth rate.
Cost of Talent
If you're wondering why it's borrowing so heavily it's because the company is spending a lot more money on its content — particularly when it comes to attracting big names to the platform. The company is currently engaged in a pricey bidding war for Hollywood's top talent, signing nine-figure deals with producers like Shonda Rhimes and Peter Roth.
Why It Matters
Netflix's subscriber model means it needs to keep attracting new people to the platform while hanging onto its existing customers, and getting the people making the most popular television and movies is essential to that. And that looks to be getting more and more expensive every day. Projections from The Economist have Netflix's total budget for original programming reaching as high as $13 billion in 2018 — larger than any movie studio or television channel not counting sports.
Competition
Part of Netflix's success has been in pioneering the streaming video service. But however much disruptive power Netflix used to have, in the present it's simply providing a clear example of how to build out the business model that's breeding competition. In addition to Hulu and Amazon Prime, Netflix is soon going to be just one streaming service alongside those trotted out by deep-pocketed rivals like Disney and AT&T — both of which have just concluded mergers to expand their content libraries.
See More: Here's What AT&T's New Streaming Service Will Give You That Netflix Can't
Why It Matters
Part of the reason for the aggressive pursuit of original programming by Netflix could be that its capacity to buy up the rights to other people's content. Disney already pulled its content from Netflix in preparation for its new streaming service, and the content libraries of major media conglomerates could increasingly become unavailable as Disney purchases 21st Century Fox and AT&T buys up Time Warner.
Price Ratios
Of course, no discussion of whether or not a stock is trading like it's in a bubble would be complete without a look at the price-earnings ratio and other price ratios. As of Dec. 5, Netflix sports a trailing P/E ratio of 98.26 and a price-sales ratio over 8 — both numbers that would leave any old-school value investor stumbling for the closest fainting couch.
Why It Matters
Most traditional measures would indicate that Netflix is overvalued. The company is currently worth about $50 billion less than Disney — roughly 40 percent of its current market cap. However, Disney produced over five times the revenue of Netflix last year and over 20 times the profits. Based on some of its major competitors, a lot of Netflix's projected growth could already be priced into its share value.
Market Sentiment
But if you're looking at all this and thinking that old-fashioned concerns like P/E ratio and profits clearly don't apply to the high-flying FAANG stocks, you might have missed what's happening as 2018 winds to a close. The market swoon of October and November hit some of the bloated valuations of fast-growing tech firms particularly hard, with those two months costing Apple about a fifth of its market value and Amazon and Facebook each about 15 percent.
And far from being immune, Netflix has been hit even harder by declining markets. The stock shed about a quarter of its value during that same two-month period.
Why It Matters
If investors are ready to start holding companies to a sterner standard with regards to their current earnings and P/E ratio, that doesn't bode well for Netflix, which has risen to its current height more on excitement about growth than hard-and-fast profits. And with debts piling up, it could create some real hurt for the stock in the relatively near future.
Conclusions
So does all this make Netflix an obvious sell? Not necessarily. There are clearly reasons to be concerned about a company that's running up massive debts and trading at a multiple of earnings that's over three digits, but the growth in profits and revenue remains solid — sales in 2017 were more than double their 2014 level.
What's more, that nearly 25 percent haircut the company took in October and November might be enough of a course correction that the stock will make another reversal and return to positive territory. There's certainly a clear case to be made for getting out while the getting's good — especially if you captured some of that enormous growth from the last five years — but plenty of naysayers have counted out Netflix before only to see it destroy expectations.
Click through to learn about good companies to invest in that you've actually heard of.
More on Investing
We make money easy. Get weekly email updates, including expert advice to help you Live Richer™.