7 Smart Ways To Invest $100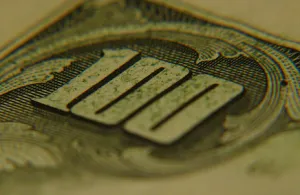 Photo courtesy of gtorelly via Flickr
When we think of investing, we often think of people in black suits with shiny briefcases putting a few million here and a few million there. However, investing just means using money now in a way that will benefit you later, and you can certainly do that with just $100.
So, if you and your friend Benjamin Franklin want to start building a fortune together, keep reading to learn 7 ways to invest $100, including a few off-beat options.
#1. Invest In a Mutual Fund
According to Richard Jenkins, former editor-in-chief of MSN Money, you can start investing by opening up a retirement account with a discount broker and agreeing to invest $50 or $100 monthly into a mutual fund.
It doesn't take a lot of money to reap the benefits of a mutual fund. Just make sure you understand how your money will be spent.
#2. Buy Stocks on ShareBuilder or Zecco
ShareBuilder and Zecco are online companies that let you start buying and selling stocks without spending a lot of money. There's no account minimum, so you can start with what you have now.
You can begin buying stocks for $4 at ShareBuilder.com or $4.95 at Zecco.com. Selling shares costs $9.95 at ShareBuilder and $4.95 at Zecco.
Do your research, buy a range of different stocks and see what your $100 can do in the stock market.
#3. Participate In a Dividend Reinvestment Plan
According to the Motley Fool, Dividend Reinvestment Plans, or Drips, can be considered "one of the surest, steadiest ways to build wealth over your lifetime."
Basically, a company lets you invest in their business directly, but instead of getting the dividends as cash, your dividends go right back into the equity.
If you want in on this, there's a catch: The majority of companies won't let you participate in their Drip program unless you already own at least one share of their stock.
Classic membership on FirstShare.com is free, but there's a $15 referral fee.
#4. Buy a U.S. Savings Bond
Okay, so this isn't very exciting, but with $100, you can invest in America by buying a $100 U.S. Paper I Bond. A Series I Bond is bought for face value.
Or you could use that $100 to buy a $200 U.S. Series EE Bond. It is guaranteed to reach face value in 20 years.
Your returns will be small, but you can feel good about supporting your country by investing in savings bonds.
#5. Provide a Microloan to Someone In a Developing Country
Microloans are small amounts of money lent to people who want to start small businesses.
One online microlending organization is Zidisha. Zidisha helps many people in developing countries with projects like opening small stores and planting crops.
Basically, Zidisha checks out the credit history of local entrepreneurs and lets those with a good history of loan repayment join the site. You go to Zidisha.org, read their profiles and find a project you want to invest in. Then, you submit a bid and tell the person what interest rate you'd like them to pay. Average lender interest is about 3%.
If they accept your terms, the money is sent straight to the entrepreneur. They pay you back in monthly installments and update you on how the loan has impacted them.
It's mostly a way to help people in developing countries, but you can make some money with this model while knowing you are improving someone's life.
#6. Stock Up on Survival Gear
Hey, survival plans aren't just for the tin foil hat wearers anymore!
Barton Biggs, former chief global strategist for Morgan Stanley, recommends keeping a stock of "seed, fertilizer, canned food, wine, medicine, clothes, etc." in case of a disaster. That's a quote from his book, Wealth, War, and Wisdom, which warns people not to get complacent.
Now, even if global economic collapse or the zombie apocalypse isn't on the way, would it really hurt to have a stash of bottled water and non-perishable food in the basement? If you decide you don't want it anymore, you can just start packing it for lunch.
#7. Pay Off Your Credit Card Bills
If you think of investing as a way to spend your money today so it will help you tomorrow, paying off your credit card bills sure counts!
It is best to pay off your balance each month and not to carry a balance for over 6 months, especially if you don't have a low interest credit card. If interest charges are already piling up on you, taking care of your credit card balance might be the best investment you can make with $100.
Clearly, there are plenty of ways to invest $100, from the safe to the unconventional. No matter where you send your buddy Benjamin, make sure you understand the details of the investment so you don't run into any unpleasant surprises later.
This post was contributed by Daniella Baker of www.CreditDonkey.com.