How Our Approach to Investing Has Changed Forever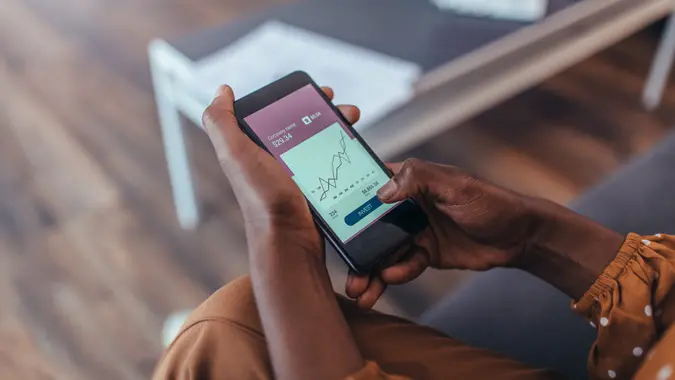 vgajic / Getty Images
In the not-too-distant past, investing was a game for the rich and well-connected. Brokerage firms had a near-monopoly on information regarding companies and trading, and to get involved, you had to visit in person with a broker. Not only that, but as information was not readily accessible by the investing public, you had to rely on your broker to provide you with not only accurate news but also solid investment tips. 
Read: How the Stock Market Is Responding to President Joe Biden
These days, anyone with an internet connection or a smartphone has access to a wealth of information about everything from individual stocks to advanced options trading strategies. Coupled with the rise of low-cost brokers, message boards and the COVID-19 pandemic, investing has changed dramatically again in just the last few years, and even the last few months. Here's a look at some of the most important factors that have changed investing forever.
Reddit and Investment Message Boards
You could hardly pick up a newspaper or listen to the news in early 2021 without hearing about Reddit, WallStreetBets and GameStop. Reddit is an online message board, and WallStreetBets is a specific forum found on Reddit that talks about the stock market. In early 2021, a number of speculative traders got together and started touting GameStop, which was heavily shorted by large Wall Street firms. When a stock is heavily shorted, it means that a large number of investors have made a bet that the stock will go down by borrowing shares and selling them. If the stock instead rises, those short investors have to buy the shares back in the open market and return them to wherever they borrowed the stock. This can result in a dramatic stock price rise, as all the short investors try to buy back the shares in the open market at the same time.
See: GameStop's Winners: How They're Spending the Windfall
Such was the case with GameStop and some other stocks in early 2021. From the start of 2021 to January 27, GameStop shares had skyrocketed from under $20 per share to nearly $350, later reaching an astonishing 52-week high of $483. This phenomenon, known as a "short squeeze," burned the shorts and translated into big profits for some lucky and/or prescient GameStop shareholders, including the online "Reddit army."
From all the chatter in the market, this online investment group has other stocks in its sights as well. The bottom line is that the internet now has a powerful influence on speculative trading, something that may be a permanent change.
$0-Commission Trading
Although the Reddit army is powerful, the type of popular groundswell that resulted in one of the greatest short squeezes in history would not have been possible without the rise of $0-commission trading. A plethora of online brokers, from Robinhood and Webull to Charles Schwab, TD Ameritrade and Fidelity now offer $0 commission for most stock and ETF trades. This type of "penalty-free" trading has contributed to excessive trading in many investor accounts. On its surface, lower costs for consumers is certainly a huge win when it comes to getting more investors into the stock market. However, it also encourages rapid trading, which may not always be in the best interest of investors looking for consistent, long-term returns. Although the debate continues over whether $0-commission trading is a blessing or a curse, the fact remains that it has clearly changed how people invest for the foreseeable future.
Find Out: How To Invest Your Money in 2021
Fractional Share Trading
Fractional share trading is just in its infancy but appears well on its way to changing how consumers approach investing. With fractional share trading, you can invest any dollar amount into stock, even if you don't have enough to buy a single share. For example, Tesla stock currently trades at about $620 per share, as of March 4, 2021. If you can't pony up the full $620, or if you want to spread out your money among different stocks, you can invest, say, $31 into Tesla, owning 0.05 shares. You'll still participate in the same percentage gains and losses of Tesla stock as any other shareholder. Fractional share investing allows nearly anyone to get involved in the stock market without needing $100,000 or more to buy a properly diversified portfolio of individual stock names.
More from GOBankingRates