These 3 Valuable Assets Still Remain Limited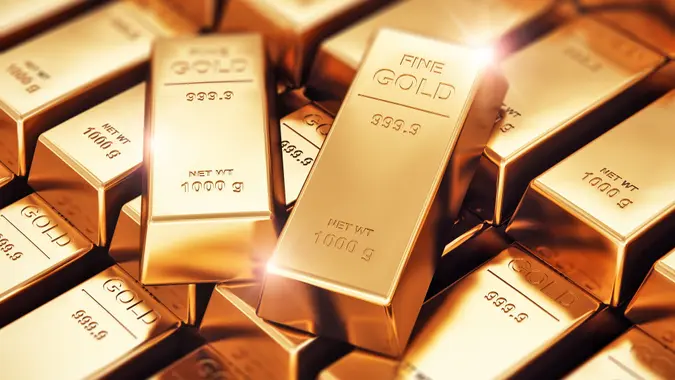 scanrail / iStock.com
When it comes to investing, boring is often best. Trying to time the market or discover the next big hit often results in losing money — maybe more than you can afford to let go.
That said, it's also a good idea to diversify your investments. If you have some extra money that your future doesn't depend on — and the appetite for some extra risk — it can be worth exploring assets to invest your funds into beyond money markets and mutual funds.
So where are some good places to start? These valuable assets are traditionally limited, which often translates to even higher value.
Gold
Gold is perhaps the best example of a scarce and valuable asset, according to John Koch, senior investment analyst at iSectors. For one, gold is relatively rare in Earth's crust. "This means that it is not found in large deposits like many other metals and must be mined in smaller amounts," Koch explained. He added that Earth only contains so much gold; once it's gone, it's gone forever. 
Secondly, gold is highly sought after for jewelry, coins and other purposes, which drives demand and contributes to its value. Plus, it's used in a number of industrial situations, such as batteries and fuel cells, which also adds to its value.
"Gold has been considered a safe haven asset and is often used as a hedge against economic downturns or political instability," Koch said. "Investors have looked for gold to hold its value in times of uncertainty and as a potential store of wealth." 
However, if you're interested in investing in gold, you don't necessarily have to buy and store physical gold bars or coins. "Many easily tradable ETFs and mutual funds exist that track the price of gold directly so that you can gain access to the returns of gold without needing to hold the physical gold itself," Koch said.
Take Our Poll: If Elon Musk Offered You a Job Paying You More Than You Make Today, Would You Work for Him?
Private Equity Investments 
Venture capital and other private equity investments are another limited and potentially valuable asset to have in your portfolio.
"They are very popular among institutional investors given their high growth potential and stable mark-to-market value, meaning their values are not subject to the daily fluctuations of the public equity market," said Charles Qi, CEO and founder of StockPick. 
He added that this makes these investments easier to hold for the long-term while reducing overall portfolio volatility. "PE and VC investment opportunities are not typically available to retail investors, but if your financial advisor can provide access, they are definitely worth considering," Qi said.
Real Estate
Real estate is a precious commodity that includes land, buildings, and any improvements to the property, according to Jon Sanborn, co-founder of SD House Guys. "With time, inflation or other factors can cause real estate values to rise, which makes it an alluring investment for many individuals," he said.
The reason real estate is considered scarce is because the amount of land available is limited and finite. "This factor, combined with its potential to appreciate over time, makes it a valuable asset that has the potential to produce returns for investors who have the right combination of skills and capital," Sanborn said.
He noted that real estate investments can be lucrative if they are carefully researched and managed properly, but like any other investment, they do come with risks that you should understand fully before committing your money.
More From GOBankingRates