4 Best Ways Women Can Invest in 2023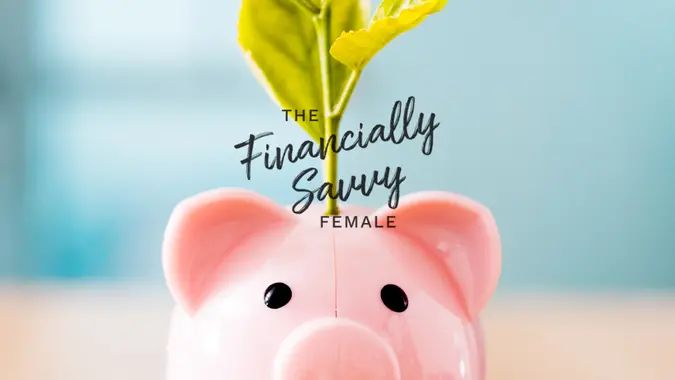 baona / iStock.com
When it comes to investing, women tend to outperform men, according to Fidelity's 2021 Women and Investing Study.
And yet, according to a 2023 GOBankingRates survey, 57% aren't investing at all due to a lack of money and investing knowledge.
So how can women start making the most of their money in 2023? If you're a beginner investor or are ready to take your investments to the next level, here are four strategies financial experts recommend.
Move Your Cash to a Money Market
In general, women tend to hold more of their money in regular checking and savings accounts than men do. This isn't surprising, considering women also tend to invest more conservatively. A 2022 Wells Fargo report found that 62% of women preferred little to no risk when investing, compared to 45% of men who said the same.
But this isn't necessarily a bad thing. Money markets are excellent investments for women who prefer more conservative strategies, said Michelle Connell, CFA and founder of Portia Capital Management.
"Rising interest rates have made money market funds a viable option again," Connell said. "Many are paying in excess of 4%. If some of your cash is meant for short-term expenses, take it out of your checking or savings account and park it in a money market account."
Invest in International and Emerging Stocks
Just be careful not to play it too safe. Instead, consider expanding your comfort zone and investing in the stock market. Since stocks provide one of the best inflation hedges, women can't afford to sit on the sidelines, Connell warned.
Advisors tend to prefer domestic stocks, she explained, but don't let that distract you from opportunities that may yield a greater return.
"Currently, several areas of international stocks present better opportunities [than U.S. stocks]," Connell said. "For instance, JP Morgan's Private Bank expects domestic stocks to return around 7% to 8% for the foreseeable future. They expect the emerging market stocks — those companies located in India, China and other parts of Asia — to return closer to 9% to 10% for the same timeframe. If women want their portfolios to meet or exceed inflation, they need to allocate to international and emerging stocks."
Don't Just 'Set It and Forget It'
Women tend to juggle more than men do when it comes to work and home life. A report by A Great Place to Work and Maven revealed that mothers who were employed were 23% more likely to experience burnout than fathers who were employed. According to the report, this burnout is due to "unequal demands of home and work."
If this juggling act is making it hard for you to get started with investing, consider setting up an automatic investment plan, said Naoko McKelvey, CFP and senior financial advisor at Blue Chip Partners.
"When starting off, pick a low-cost diversified index fund that fits your risk profile where you can set up an automatic purchase plan," she said. "Your 401(k) is another easy way to invest directly from your payroll based on how you decided to have the funds allocated."
While automated index funds are a great start for beginner investors, Connell recommends a more hands-on approach for women who are ready to take their investments to the next level.
"Nowadays, everyone is busy," Connell said. "No one can afford the time that's required to recover from market-down drafts. Yes, index funds allow an easy and passive investment philosophy. However, they go down just like the investment markets and can take significant time to recover."
An active investment strategy is a better — and usually more lucrative — option. If you don't have the time to manage the investments yourself, consider hiring an experienced investment manager, Connell suggested.
Look Into Real Estate
Along with stocks, real estate is another great hedge against inflation, Connell added.
There are several ways to invest in real estate, including the buy-and-hold strategy. This involves purchasing a property and renting it out while you pay it off. While you use the home as a long-term rental, it will hopefully appreciate in value.
You also can purchase homes in vacation markets and rent them out on a short-term basis on sites such as Airbnb or Vrbo. Just be sure to research the local community's laws and regulations regarding short-term rentals before buying a home for this purpose.
Lastly, if managing rental homes (or hiring a property manager) doesn't appeal to you, consider investing in crowdfunded real estate. While some real estate investment trusts (REITs) require hefty minimum investment sums, some sites such as Fundrise and DiversyFund let you get started with as little as $10 and $500.
More From GOBankingRates