Here's the Biggest Difference in How Men vs. Women Invest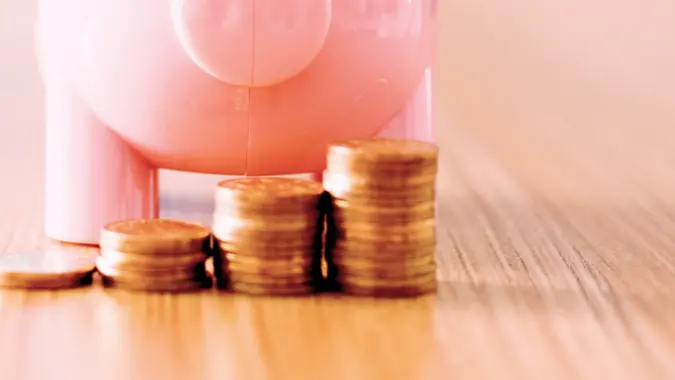 baona / iStock.com
It's natural for market volatility to lead to some discomfort among investors, but it turns out that men are more likely to act on this discomfort, while women are more likely to stay the course, a new Fidelity Investments study found.
In this "Financially Savvy Female" column, we're chatting with Lorna Kapusta, head of women and engagement at Fidelity, about the differences in how women and men respond to market volatility and which behaviors ultimately lead to better investing outcomes.
In the Face of Market Volatility, Women Investors Are More Likely To Do Nothing and Wait It Out
The Fidelity study found that 51% of women investors do nothing in response to market volatility versus 43% of men.
"Market volatility and fluctuations, like we've seen over the past year, can cause many investors to feel uneasy about their financial investments," Kapusta said. "We were pleased to see from our new study that more women are actively investing in the market, with more than half typically staying the course when the market experiences turbulence. Similarly, only 6% of women decrease their contributions compared to 9% of men."
Kapusta believes that doing nothing is actually the best course of action in the face of market swings.
"While it may be tempting to take some or all of your money out of the market until things 'cool down,' it may hurt your long-term returns," she said. "Doing nothing and waiting out volatility can be a good strategy, especially as we've seen historically, the markets tend to recover from major downturns."
For women who feel uneasy about investing through market downturns, Kapusta recommends seeking professional guidance.
"While women investors are modeling good behavior, many aren't sure how to face future dips in the market, don't feel confident in themselves as investors and are looking for help," she said.
"Fidelity has seen a 19% increase in women reaching out for guidance since 2019, which demonstrates more women are aware and taking advantage of available help. We also found that 23% of women would feel more comfortable investing if they had a trusted resource to manage their investments on their behalf, while 22% would start investing or invest more if they could talk to a trusted financial advisor, so making more women aware of existing resources and support is critical."
Women Are Less Likely Than Men To Increase Investments During Market Volatility
While the majority of women do nothing in a volatile market, 16% said they increase their investments, 7% said they sell their investments and pull out of the market and 6% decrease their investments. The study found that men are more likely than women to increase their investments/contributions during market volatility — 28% of men versus 16% of women. This may be a missed opportunity for women.
"Market downturns can potentially be an advantageous time to increase contributions for additional growth potential opportunities while stock prices are low," Kapusta said. "It's key, however, to continue to stay invested, diversify your portfolio and avoid making any emotional or rash decisions when it comes to your investments."
More From GOBankingRates