Is Buying or Selling Employee Equity a Good Idea?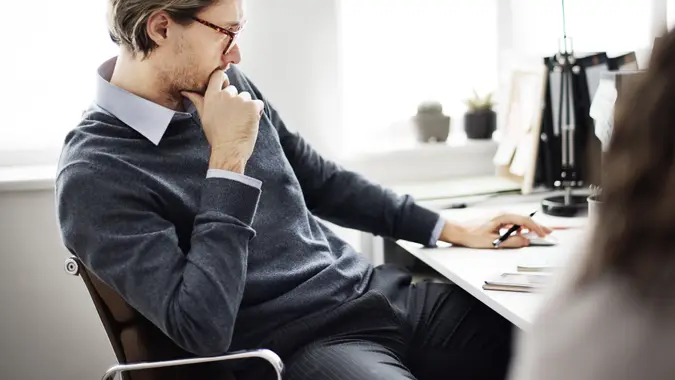 ©Shutterstock.com
Even if you don't consider yourself an investor, you may already hold shares of stock. Many private companies grant stocks to employees as part of their compensations packages. For example, if you have reached certain sales goals or length-of-service requirements, your company may deposit shares of stock into an account on your behalf.
Making Money: 5 Things To Negotiate at Your Job Other Than Salary
Land the Job: 20 Hot Jobs That Pay More Than $150,000
This type of stock is dubbed "privately held" because it's not available to trade on a market like the New York Stock Exchange. In some cases, holding on to this stock for the long term may pay off, while in others you may wish you had gotten rid of it earlier. If you're a certain type of investor, you might even be interested in picking up privately held shares of other companies where you're not even employed.
But what are the benefits of either buying or selling employee equity? And what are the drawbacks? Here are some things you should know.
Why Would You Want To Sell Employee Equity?
There are numerous reasons why you might want to sell employee equity. First, you might not want to be too leveraged to the fortunes of your company. You already have a lot of exposure to the success of your employer just by virtue of drawing a paycheck, as your livelihood is literally tied to your company's ongoing survival. If much of your net worth is also in the form of private company equity, both your current and future sustenance relies on a single source. Thus, you may want to diversify your exposure.
Check Out: The 5 Fastest Ways To Become Rich, According To Experts
Another reason to part with employee equity is because it is an illiquid asset. While there's nothing inherently wrong with owning illiquid assets, it does mean that you can't count on them as a source of emergency funds, for example. If you think there might come a time when you'll need to cash out of your employee equity in a hurry, it's better to do it sooner rather than later, as you might not be able to find a seller in an emergency situation.
Lastly, some employees want to sell company equity simply to raise money. As there is no public market for your private employer's equity, the only way to turn those shares into a usable source of income is to sell them to a third party.
Why Would You Want To Buy Employee Equity?
Investing in employee equity is a way to access a market that is closed to most investors. Unlike a publicly traded company, whose shares can be bought any second of any day that the stock market is open, privately held stock is harder to come by. This can make it more appealing in the eye of some investors who are either looking to diversify their holdings or are hoping to make a big score.
Discover: Amazing Perks These 10 Companies Offer Employees
Buying employee equity is a way for speculators and investors alike to own part of a company before it grows rapidly in value, as most private companies don't carry excessive valuations. The ultimate dream for most investors is to get in on the ground floor of a company before it goes public, at which point valuations often increase by a factor of 10x or more.
How Risky Is This Type of Investment?
Buying employee equity can be a very risky investment. In many cases, it's only appropriate for speculators. Private employee equity is known as an unregistered security, meaning it's not subject to the disclosure laws surrounding publicly traded companies. In other words, it can be hard to get transparent information about a privately held company, particularly in terms of earnings and cash flow. You'll have to do your own due diligence as an investor to find out all of the financial information regarding a company you're interested in purchasing.
See: 5 Careers To Pursue To Become Rich Faster
For this reason, the SEC only allows so-called "accredited investors" to buy shares of unregulated, private companies. The SEC defines an accredited investor as someone with earned income of at least $200,000 ($300,000 in the case of a married couple) in each of the two prior years, or with a net worth of $1 million, not counting the value of a primary residence.
Even if you qualify as an accredited investor, investing in private employee stock is a risky proposition. There are a number of risks to privately held companies in addition to the illiquidity and financial transparency issues, such as limited access to capital and difficulty dealing with larger competitors. If you can pick a company that manages to make its way to the public markets, however, your investment could pay off handsomely.
More From GOBankingRates