ChatGPT Was Given $20K To Invest in Stocks and Crypto — Here's How It Made $2,000 in a Month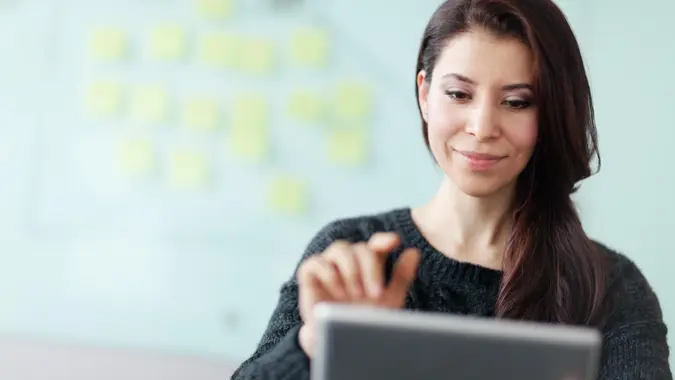 FangXiaNuo / Getty Images
The surging popularity of artificial intelligence (or large language models), notably ChatGPT, has been helping people be more efficient at work, among other functions. But what about investing? NewsBTC recently conducted an experiment, giving the AI tool $20,000 to invest in stocks and crypto. The results were surprising.
In the end, $1,946 profit was made after following ChatGPT's advice for a month, with crypto investments making 130% more than stocks and Rivian and Solana having the highest return on investment (ROI). Crypto investments earned $1,359 and stocks returned $587, according to the experiment.
NewsBTC said that after a little bit of training, ChatGPT suggested exactly how much of the budget to invest in each stock and coin.
Jonathan Millet, business consultant at NewsBTC, said that while he was fully aware of Solana's strong community backing and the widespread trust in its stability, he didn't anticipate that its increased profits would be more than double the ROI of Bitcoin.
In terms of stocks, he said it was interesting that Rivian saw the greatest ROI overall — despite ChatGPT recommending investing the least in this stock.
What he was surprised most by, though, was a particular stock missing from ChatGPT's investment suggestions: Meta, which recently released Twitter's competitor, Threads.
"It was released at the perfect time, after news that Twitter was limiting the number of Tweets its users could see. This isn't one of the stocks ChatGPT suggested investing in, despite Threads' rapid user growth and positive impact on Meta's stock price. Had ChatGPT recommended investing $1,000 in Meta, this value would have risen to $1,100 by the study's close — a greater ROI than Apple or Amazon," Millet said.
Another "hiccup" was one of the stocks ChatGPT suggested — Waymo. Waymo is not publicly traded, something some experts think proves ChatGPT is still in its infancy… and not entirely trustworthy when it comes to investing advice.
"ChatGPT isn't going to make you rich by picking stocks. ChatGPT might be useful for summarizing evergreen investing techniques or the different styles of investments," said Todd Stearn, founder and CEO of The Money Manual. "Let's use common sense. Do you really think a free tool, or even the $20 a month version, is going to do all the work for you to make you wealthy? ChatGPT is a tool. Get skilled using it. But it's still up to you to make the right financial decisions."
Other stocks suggested by ChatGPT were rather expected: Apple, Amazon, Alphabet, Microsoft, Nvidia and Tesla. The worst-performing suggested stock was Pfizer, which fell upon news of a cancelled obesity and type 2 diabetes drug.
As for cryptocurrency, NewsBTC said ChatGPT offered an initial list of coins, and when asked how much to invest in each it gave a general strategy for investing in cryptocurrency. According to ChatGPT, 40%-50% should be invested in Bitcoin and Ethereum combined, and 10%-20% invested in other prominent coins.
In the end, NewsBTC decided to put 20% into Bitcoin, 20% into Ethereum and 10% for the remaining coins (including Ripple, Cardano and others).
Bob Baxley, a core contributor to Maverick Protocol, said while it's unsurprising that people are utilizing ChatGPT for designing and implementing investing and trading strategies for both equities and crypto, we're still in the early stages.
"So of course it will take time and development for these emerging technologies to reach a level in which implementing such strategies can be considered reliable and safe," said Baxley. "But there are certainly signs that AI can be compatible with crypto, in particular, in a potentially large number of ways."
For instance, Baxley said, in the coming years we will see a number of crypto-specific platforms that increasingly utilize algorithms — and machine learning in general — for tailoring trading and investing strategies.
While it will take time for these technologies to become sophisticated enough to accurately reflect the associated risk appetite for any given trader and investor, automating such strategies will likely make investing much more efficient — and easier — for people and organizations, he added.
"Again, while the fusion of these technologies in the investing space offers a lot of great potential, people should be cautious," Baxley said.
Overall, NewsBTC concluded that, "Alongside providing often unreliable advice, a lack of real-time data visibility is one of the biggest flaws in relying on AI models like ChatGPT for investment guidance."
More From GOBankingRates