How Finding a Financial Planner Is Like Online Dating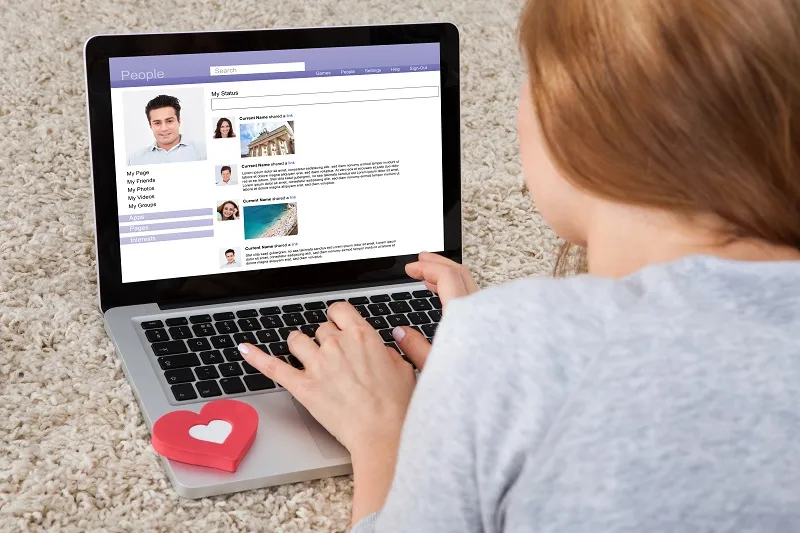 Trying to find a financial planner can be like online dating. It might seem like an odd comparison, but there are similarities between picking a mate from a pool of millions on dating sites and choosing the right advisor from the multitude of credentialed professionals who manage money.
"It's a huge step for anyone," said Raghav Sharma, co-founder and CEO of GuideVine, a site that helps consumers identify the right financial advisors. Sharma created the site — which has been described as a Match.com for people looking for financial planners — after watching two of his friends struggle to find an advisor to help them combine finances after they got married. According to him, when you hire a planner, you enter a relationship.
"You need to have that personal connection — that comfort level and trust that they'll do the right thing for you," said Sharma.
How do you improve your chances of finding Mr. or Mrs. Right Financial Planner? Consider taking a few cues from the world of online dating.
Related: Most and Least Affordable Websites for Finding Your Soulmate
You Have to Be Honest About What You Need
As with online dating, searching for an advisor is all about finding the right fit. To find that person, start by asking what you require in a financial planner, said Sharma. The key is to make sure the candidates you're considering offer the services you need.
Just like there are dating sites for every type — liberals, conservatives, millennials, seniors — there are professionals who specialize in meeting certain types of financial needs. They include:
Certified Financial Planner (CFP): A CFP can help you craft a comprehensive financial plan. Advisors who earn this designation meet the education and experience established by the CFP Board. You can find a CFP near you by visiting CFP.net.
Certified Public Accountant (CPA): These professionals help with both financial planning and tax preparation.
Certified Financial Analyst (CFA): If you need specialized investment advice, consider hiring a CFA. To earn the CFA designation, advisors must meet standards established by the CFA Institute.
You also need to know what sort of relationship you're seeking, whether it's something short-term, long-term or something in between. For example, if you just need someone to do a one-time review of your finances to see if you're on the right track, look for a planner who charges by the hour on a fee-only basis, such as a member of the Garrett Planning Network.
But if you need a lot of hand-holding and ongoing guidance, Sharma said you might want to consider a planner who charges a fee based on a percentage of your assets rather than an hourly rate. His GuideVine site lets you enter what you're looking for in a planner so you can find a match. Or, you can view a list of advisors in its database, which currently covers several major metropolitan areas but is expanding.
You also can search for fee-only financial planners in your area through FindAnAdvisor.NAPFA.org; you can search for CPAs at CPAdirectory.com.
You Shouldn't Make a Decision Based Only on a Profile
Similar to Tinder, OkCupid and other online dating sites, you'll likely get your first impression of financial planners through their profiles on their websites, LinkedIn or another similar source. But as with dating profiles, you have to look beyond the well-crafted image they're presenting online.
"Choosing a financial advisor is the most important financial decision you make," said Andrew W. Ferraro, a CFP and certified investment management analyst with Strategic Wealth Partners, which provides wealth management services for business professionals. "It's not a decision you make on the whim."
That means you'll need some good, old-fashioned one-on-one interaction with the candidates you're considering, he said. Ask in-depth questions about their experience and services, and get a sense of whether they're honest and will act in your best interest.
Sharma recommends meeting with at least three to five financial planners to find one who is the right fit for you. Also, ask for references. Chances are a prospective advisor will be prohibited from giving you their clients' names and contact information. However, the advisor should be able to give you names of other professionals with whom they've worked with, Ferraro said.
You also can check to see if they have a clean record. Search AdviserInfo.SEC.gov for an advisor firm's Form ADV, which contains information about its business operations and whether certain disciplinary actions have been taken against the firm. Check a broker's records through BrokerCheck.FINRA.org.
Related: 5 Reasons Millennials Don't Trust Financial Planners
You Need to Search for Compatibility
Once you've narrowed down the field of candidates to a few who fit your requirements, you need to zero in on who is the best fit. Just as with choosing a mate, it should be someone with whom you feel comfortable and whom you can trust and count on for support, said Sharma.
But of course, you have to be the right fit from the advisor's perspective as well. "They look at it as a long-term relationship, too," said Sharma.
To determine if you're compatible, ask whether the advisor has experience dealing with people in a financial situation similar to yours. "You don't want them learning on the fly about your particular challenges," Sharma said.
And ask where you would rank financially among the planner's other clients, Ferraro said. Do you have fewer assets? If so, is there a guarantee that you will get the same attention as wealthier clients?
Age Does Matter
Picking a financial planner is a lot less superficial than online dating, Ferraro said. "A good financial advisor doesn't have to be good looking." But the planner's age does matter, he said.
Of course, you want a financial planner with experience. But you might not want someone who is at the end of his or her career and close to retirement. "If you're putting together a 30-year plan, you want a financial advisor who will be there" throughout that entire period to help you execute your plan, Ferraro said.
You also don't want a financial planner who might be much younger and less experienced. All CFPs must have three years of experience to qualify for CFP certification. So, any CFP you work with is guaranteed to have some experience. Just make sure they have spent several years acquiring the experience necessary to address your specific needs.
Choose Wrong and Your Finances Could Suffer
Pick the wrong person on an online dating site, and at most you're likely to end up with a broken heart. Or, you might pick a scam artist who cons you out of few hundred bucks. But choosing the wrong planner could put your entire financial future at risk.
By and large, financial advisers are not out to scam people — although there are a few bad seeds (remember Bernie Madoff?). With most advisors, "their hearts are in the right place and they want to do the right thing," Sharma said.
But, you're putting a significant portion of your financial well-being in their hands, Sharma said. A lot can go wrong if you pick someone who isn't right for you. That's why it's so important not to rush into picking a planner, he said.
Keep reading: 31 Ways Financial Planners Can Make You Richer
So if you're trying to find a financial planner, weigh your options carefully, take the time to meet with candidates and check their references. Hopefully, you should be able to avoid a bad relationship that puts your finances at risk.