10 Game-Changing Pieces of Investing Advice From Warren Buffett and Other Money Experts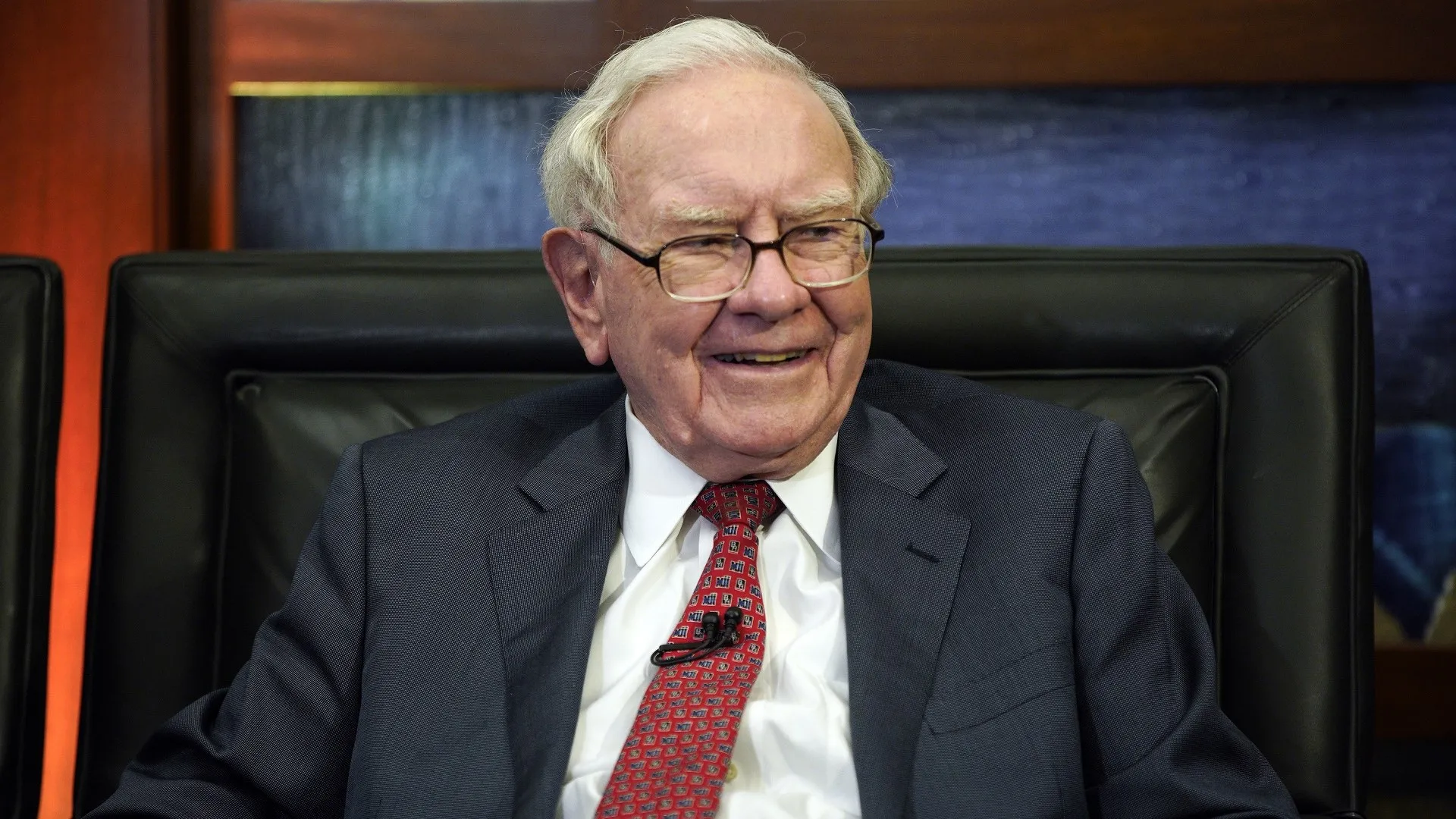 Investing is the key to making millions, and anyone can — and should — do it. But where do you begin? Where should you place your focus and what should you avoid?
With so much clamor and chatter happening everyday on Wall Street, it can be tough to know what to do with your money. So it's best to get insights from the experts. They know a thing or two.  
Here's a look at 10 game-changing pieces of investing advice, straight from the mouths of top money experts. 
Liz Claman: Start Investing Young
Most people are lucky if they start investing as young adults. But Liz Claman, television anchor and finance expert, recommends beginning the investment journey when still in diapers. 
"Start investing as an infant. I'm not kidding," Claman told GOBankingRates. "Every newborn should come out screaming, 'Put me in a no-load S&P index, Mom!!!'
"Even if it's the $50 Uncle Irving gives you the day you're born, all parents should start putting even a small amount every month into the stocks of good quality companies or an S&P index fund. If you can start early, the value of compound growth is put on steroids; the average rate of growth of an investment over a multi-year period is so much more dramatic when you give yourself a longer runway."
Jaspreet Singh: You Don't Need a Ton of Money To Start
Investing money should be of paramount importance to all, but Jaspreet Singh — the serial entrepreneur and licensed attorney behind "Minority Mindset" — finds that too often people are blocked by thinking they don't have enough money to begin investing. 
"The goal should be to have your investments pay for your expenses," Singh told GOBankingRates. "Once you achieve that, you're financially free. Many times we assume it takes a ton of money to do this, but you can start with $100. It's not rocket science, but it takes the right financial education and discipline."
Warren Buffett: Invest in Low-Cost Index Funds
In order to amass retirement savings, the billionaire financial guru known as "the Oracle of Omaha," Warren Buffett, swears by low-cost index funds. 
"Consistently buy an S&P 500 low-cost index fund," he told CNBC in 2017. "I think it's the thing that makes the most sense practically all of the time."
Mark Cuban: Don't Follow Excitement 
When a kerfuffle surrounds a certain stock or other new investment vehicle, it's easy to get caught up in the hype. But hold your ground and stick to your research, instead. That's money maven Mark Cuban's philosophy. 
"Don't follow excitement; follow your homework," the "Shark Tank" co-star and self-made billionaire told GOBankingRates. "People tend to chase excitement in markets, thinking if everyone else is buying or selling, they should be, too. Instead, we all need to do our homework and have a good reason why we are buying or selling a stock." 
John Liang: Keep Your Portfolio 'Boring'
To outsiders and newcomers, the stock market can seem veiled in mystery. But once you start to investigate it, it's actually not all that mysterious. In the opinion of real estate investor and "points millionaire" John Liang, it's best to keep your portfolio dull.
"The 'secret' to investing is that there is no secret — the most successful investors are the ones with the most 'boring' portfolios," Liang told GOBankingRates. "A low-cost, broad-based market index fund is one of the surest ways to long-term wealth gain. Just buy and hold, and let time do the rest. There are countless studies that show us that the professional fund managers on Wall Street fail to consistently (meaning greater than 50% of the time) beat their benchmark market index. Think about that: People get paid millions a year, but they can't even beat the market, so then why should retail investors even try? They shouldn't. Just be the market." 
Nate O'Brien: Stay Diversified 
Putting all your eggs in one basket is never a smart tactic, especially when it comes to the stock market. This is something most finance experts, including Nate O'Brien, investor, entrepreneur and YouTube personality, agree on.
"Stay well diversified," O'Brien told GOBankingRates in 2022. "I have friends who tried to combat inflation by purchasing equities — they are down 40% year to date. I went pretty heavy into energy back in December, and that turned out to be a terrific inflation hedge."
Dave Ramsey: Invest for the Long Haul 
Most investors worth their salt recommend investing for the long haul, rather than pulling out at the first sign of trouble. Personal finance guru Dave Ramsey is in this crowd. 
"The quickest, right way to become a millionaire is to consistently invest over a long period of time," Ramsey told GOBankingRates. "It's not shocking or flashy, but it works. Don't get distracted by market swings, trendy stocks or get-rich-quick schemes."
Ramit Sethi: Pick a Simple Plan and Automate It
Investing doesn't have to be a time-consuming activity; in fact, it shouldn't be, in the opinion of entrepreneur and personal finance advisor Ramit Sethi.  
"What you need to do is pick a simple plan and automate it," Sethi told GOBankingRates. "Don't wait until the end of the month and say, 'Oh I really should try to invest some,' and don't check the stock market every day. Set it up so you spend less than one hour per month on your money."
Robert T. Kiyosaki: Take Advantage of Market Downturns
Market downturns can cause panic on Wall Street, but real investors — the ones who end up getting rich and staying that way — see market crashes as prime investment opportunities. That's how Robert T. Kiyosaki — entrepreneur, businessman and the bestselling author of "Rich Dad Poor Dad" — sees it. 
"The true investors make more when markets crash," Kiyosaki once said in an interview.
Elon Musk: Buy What You Believe In
Elon Musk, the controversial entrepreneur and former richest person on the planet, doesn't come across as a very sentimental guy, but when it comes to investing, he's prone to letting his heart lead the way — sort of.  
"Buy stock in several companies that make products & services that you believe in," Musk once said. "Only sell if you think their products and services are trending worse. Don't panic when the market does."
More From GOBankingRates