Investing 2023: How Recent Divorcees Should Adjust (or Establish) Their Investment Portfolios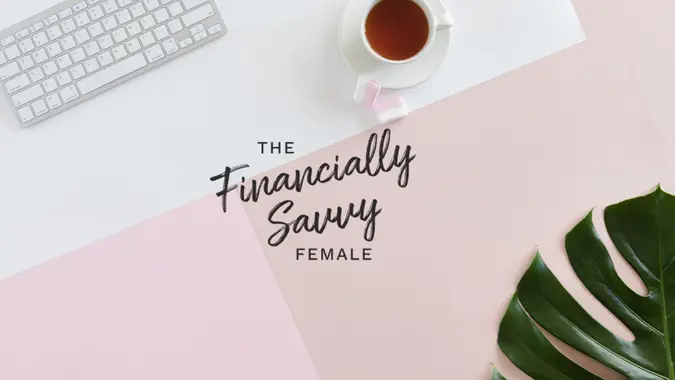 Amax Photo / iStock.com
Going through a divorce is a major financial transition in addition to an emotional one. This means you might need to make some changes to your existing investment strategy — or establish one if you hadn't started investing on your own.
See: Check Your $2 Bills — They Could Be Worth Upwards of $4,500
Find Out: 3 Things You Must Do When Your Savings Reach $50,000
In this "Financially Savvy Female" column, we're chatting with Sylvia Guinan, CDFA, a financial advisor with Wells Fargo Advisors based in Essex, Connecticut, about why it's so important for divorced women to establish a revised investment plan and tips for getting started if you're new to investing.
Why is it important to adjust your investment strategy following a divorce?
It's imperative to start working on your own individual investment strategy plan. This is an opportunity to reinvent your life and what's right for you. The investment strategy plan will drive the investment process and help you develop investments that are in line with what you want to achieve now in the new chapter that you're starting.
Put your energy into new beginnings and new goals. You have a blank canvas now.
Are there certain assets women should be focusing on more/less following a divorce?
Looking at her investment strategy and what she wants to achieve, her time horizon, her age and her future earnings, she may or may not want to [make changes in how she invests] in her accounts. Have a plan in place and let the plan drive that.
Take Our Poll: Are You Planning To Buy or Sell a House This Year?
Should women aim to invest more following a divorce?
The plan will drive how much income [you contribute]. It depends on the amount of assets she receives and whether or not she's receiving spousal support. In our practice, for instance, if somebody's receiving spousal support for 10 years, when we're starting to meet and do our planning, I'm immediately trying to help her to build a strategy that replaces that income in the future. In many instances, that will mean, yes, you have to invest any excess cash that you have, and you have to reallocate so that 10 years from now, you are ready.
If you are newly divorced and do not have your own investments, why is it so important to start?
When we're going through a divorce, fear is a ruling emotion. If we look at the No. 1 stressor, it's finance. As soon as she can start building her own financial investments, her own nest egg, it's a nice way to create hopefulness for her future.
What are your tips for a newly divorced woman who is just starting to invest?
For somebody just starting off, it's very important for them to know that they don't have to be financial experts. They can collaborate with a financial advisor. The most important thing they can do is to clearly articulate what's important to them, what they want to achieve, the amount of risk that they're willing or not willing to take, and their comfort level with investments. That's the best place to get started. Hopefully, they're connected with an advisor that really listens and understands, and that educates the client.
What about someone who can't afford a financial advisor — how can they get started building an investment portfolio?
It would make sense to [build] a strong foundation, so maybe investing in something that follows the S&P, building a large-cap core so that you're building up strength in the beginning. Then you can add in mid-cap [stocks] and then small-cap [stocks], and then sprinkle in some other things such as international emerging markets.
GOBankingRates wants to empower women to take control of their finances. According to the latest stats, women hold $72 billion in private wealth — but fewer women than men consider themselves to be in "good" or "excellent" financial shape. Women are less likely to be investing and are more likely to have debt, and women are still being paid less than men overall. Our "Financially Savvy Female" column will explore the reasons behind these inequities and provide solutions to change them. We believe financial equality begins with financial literacy, so we're providing tools and tips for women, by women to take control of their money and help them live a richer life.
More From GOBankingRates