How the SECURE Act 2.0 Can Affect Your Investment Portfolio and Strategy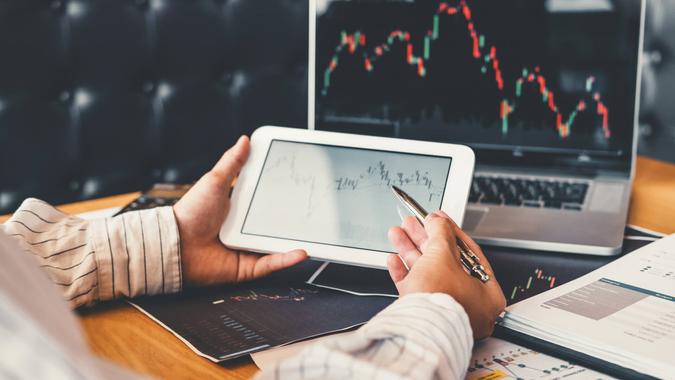 ©Shutterstock.com
In 2019, Congress passed the SECURE Act, which changed various rules regarding retirement plans. The primary changes that affected most Americans were the extension of the mandatory distribution age from 70 ½ to 72, and the elimination of any age limit for contributions to IRAs. While this was a good start, Congress doesn't seem to be finished making changes to retirement plans. The House of Representatives recently passed SECURE Act 2.0, with the goal of making retirement plans more attractive and accessible to more Americans. While the Senate has yet to approve the bill, and some changes are likely to occur, here are some of the potential outcomes of the SECURE Act 2.0 and how they might affect your investment portfolio and strategy.  
See: Stimulus Updates To Know for Spring 2022
Be Aware: 20 Best Places To Live on Only a Social Security Check
Longer Investment Period
One of the big advantages of the proposed SECURE Act 2.0 changes is that investors will be able to keep their money in their retirement accounts longer. Although the mandatory distribution age has already been extended to 72, under the SECURE Act 2.0, distributions would start even later at 73 starting in 2023, 74 starting in 2030 and 75 starting in 2033. 
Regardless of what final age is ultimately decided on in the legislation, there is a clear desire in Congress to extend the mandatory distribution age. This is good for investors because it allows them to keep their money in their accounts longer, theoretically earning more in dividends, interest and capital gains and boosting their retirement nest eggs.  
Higher Catch-Up Contributions
Another potentially significant change for retirement accounts is the proposal to increase catch-up contributions for older workers. Currently, those ages 50 and older contributing to a 401(k) or 403(b) plan are allowed to put in $6,500 in addition to their standard maximum contribution of $20,500. But under SECURE Act 2.0, as much as $10,000 in catch-up contributions may be allowed for workers ages 62 to 64. This could potentially raise the maximum 401(k) contribution to over $30,000. For countless Americans who were facing a retirement savings shortfall, this would afford them the chance to build a retirement nest egg during what is usually a time of peak earnings. 
Workers contributing to an IRA would not benefit from this significant boost in catch-up contributions. However, the current catch-up provision of $1,000 per year upon reaching age 50 would now be indexed for inflation.   
Check Out: 6 Alternative Investments To Consider for Diversification in 2022
'Mandatory' Contributions
Some lawmakers want to make contributions to retirement plans mandatory in an effort to "force" Americans to save more. Under the House version of SECURE Act 2.0, workers would automatically be enrolled in workplace retirement plans with a contribution rate of 3%. Over time, this rate would keep increasing until it reached 10%. Workers would be allowed to opt out of this provision, but the default setting on workplace retirement plans would no doubt end up boosting retirement savings for a large number of Americans. 
Option To Designate After-Tax Matching Contributions
Currently, if employers match employee contributions in plans like a 401(k), those contributions are made with pretax dollars, to be taxable when a worker withdraws them in retirement. The SECURE Act 2.0 allows employees to choose to receive after-tax Roth matching contributions instead. However, these contributions would not be excluded from a worker's taxable income.
Other Potential Changes
In addition to the headline changes that may be coming with SECURE Act 2.0, there are a number of small enhancements that are being discussed as well. One is the creation of a national database of retirement accounts so that workers don't lose track of their money when they change jobs. Another is allowing employers to make contributions to the retirement accounts of workers paying off student loans, even if they don't make any contributions themselves. Roth contributions would also be expanded, as they would now be allowed in both SIMPLE and SEP-IRA plans. Previously, only pretax contributions were allowable in these types of plans.
The Bottom Line
Overall, the SECURE Act 2.0 seems likely to be net positive for American workers. By increasing access to Roth accounts in SIMPLE and SEP-IRA plans, expanding catch-up contributions, increasing the required minimum distribution age and automatically enrolling workers in retirement plans, savings are likely to increase. 
One potential negative for high earners is the provision that catch-up contributions to qualified plans be made on an after-tax basis. This prevents workers from taking a tax deduction on their contributions when they are in their peak earning years. But overall, whatever changes are finalized if and when the SECURE Act 2.0 passes both houses of Congress are likely to be of benefit to most savers. 
More From GOBankingRates