Wrap Account: What Is It and How Does It Work?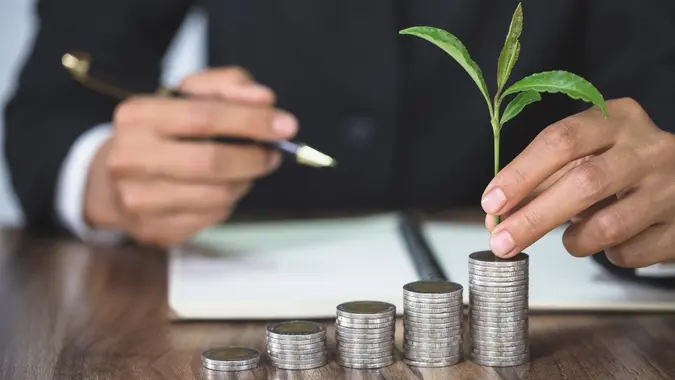 Tinnakorn Jorruang / iStock.com
Investors have many different investment solutions from which to choose. While many opt to open a traditional brokerage account, a wrap account may be a better option for some individuals.
Keep reading to learn more about what a wrap account is, how it works and which investors can benefit from opening a wrap account.
What Is a Wrap Account?
A wrap account is an investment account that is managed by a brokerage firm for a flat, or "wrapped," fee. The fee is generally charged quarterly or annually, and it covers everything involved in the management of the account, such as administration and commissions.
In contrast, a non-wrap account, or a traditional brokerage account, will charge a fee based on trading activity or transactions. In the long run, this can be more expensive for investors with a lot of money to invest or those who make trades more frequently.
The wrap fee is based on the total value of an account rather than the trading activity. The average wrap fee will cost between 1% and 3% of an investor's assets under management.
Wrap accounts may be known by many different names, including asset allocation programs, asset management programs, investment management programs, uniform managed accounts and more.
How Do Wrap Accounts Work?
Wrap accounts may protect investors from "churning," which is when a broker will make excessive trades on a traditional account simply to earn more commissions. Because the wrap fee is based on the value of the account, the broker is motivated to get the best return on the investments to increase the assets under management.
Wrap accounts generally have a sponsor that will manage the account and provide other financial services, such as investment advice and financial planning.
What Are Wrap Funds?
In some cases, investors can also gain access to wrap funds, which are similar to a traditional wrap account but focus more on investing in mutual funds. The investor may choose from a list of mutual funds provided by the brokerage firm.
Do I Need a Wrap Account?
Wrap accounts are typically reserved for high-net-worth individuals and investors with a lot of money to invest. The minimum investment for wrap accounts may range from $25,000 to $50,000 or more.
Therefore, if an individual is starting off with a small amount of money to invest, they may want to consider a traditional account. In addition, investors who trade less frequently may pay less in fees with a traditional account, as long as they are working with a trustworthy broker who prevents churn.
Takeaway

Wrap accounts are not for every investor, but they can be cost-effective for some. To determine if a wrap account is right for an individual, they should ask themselves the following questions:

What is included in the wrap fee?
How often will the investor have to pay fees?
Which services are included in the program?
Will anyone else be involved in investment decisions?
How often will the broker reevaluate how the wrap account meets an investor's goals?
Are investors able to cancel their contract if needed?

Make sure you know as much as possible about the wrap account you're considering before making a commitment.
Our in-house research team and on-site financial experts work together to create content that's accurate, impartial, and up to date. We fact-check every single statistic, quote and fact using trusted primary resources to make sure the information we provide is correct. You can learn more about GOBankingRates' processes and standards in our editorial policy.