How to Invest in Yourself When You're in Your 40s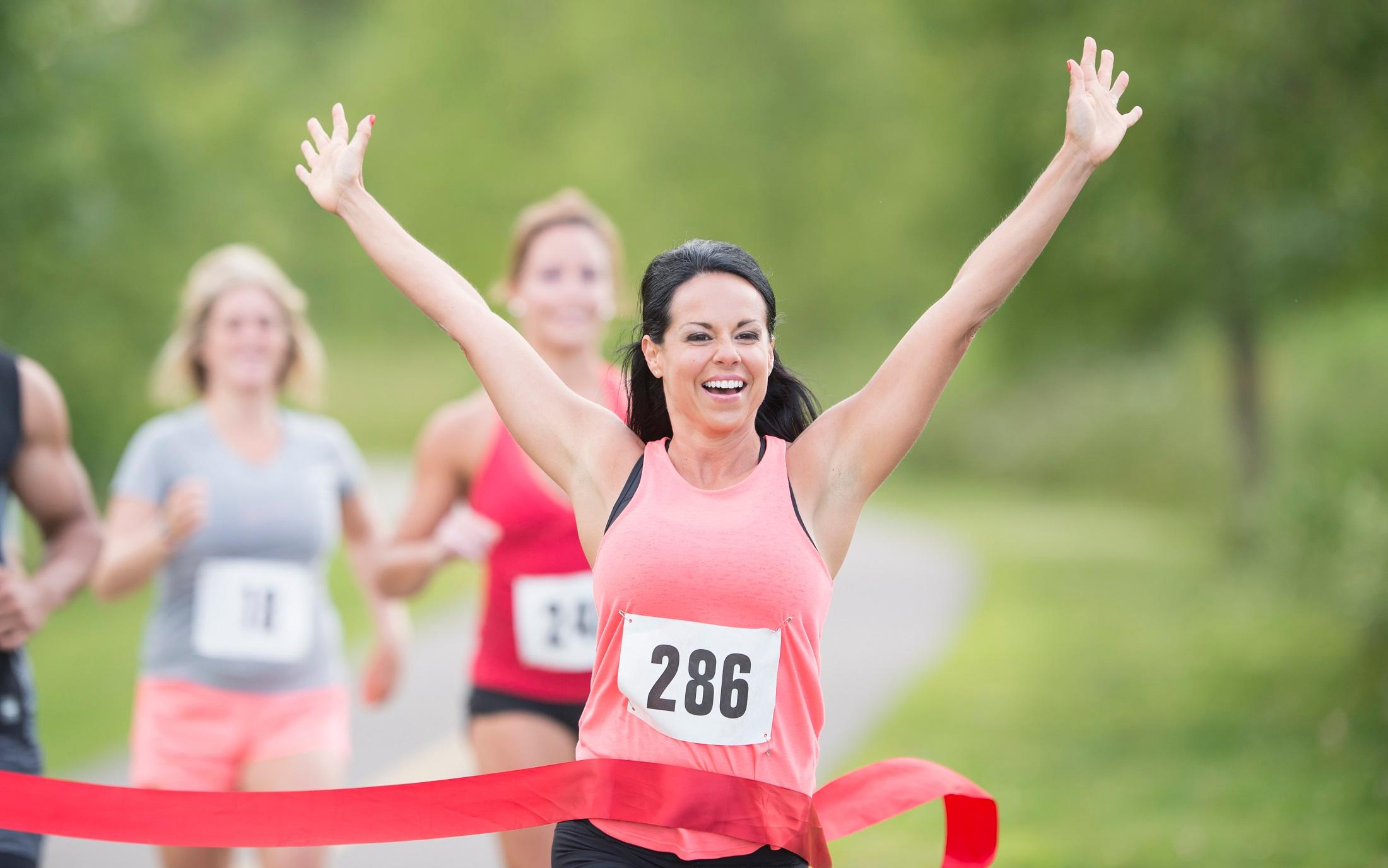 You've reached your 40s, have a family and a job, and maybe you think it's time to coast into the future. Think again.
Decisions you make now can impact whether the second half of your life will be filled with prosperity and health — or not. Examine these six personal and financial examples of how to invest in yourself now for a wealthy tomorrow.
Read: 12 Influential Experts Give Their Top Money Tip for 2016
1. Set Up an Emergency Fund
The furnace goes out or the roof springs a leak. Do you borrow to pay for the repairs? The correct answer is no. In order to successfully meet your present and future financial goals, you need "insurance" for unexpected life snafus.
Financial emergencies will always arise when you least expect them, so being prepared is your best defense. You should have six to nine months of your living expenses in an easy-to-access account for such occasions.
For example, without an emergency fund, if your roof needs a $2,000 repair, you would be forced to borrow money for the repair. If you use a credit card, which charges 18 percent interest to pay the repair, it will take you eight months to pay off that $2,000. And that's with an added $124 tacked on for interest in addition to the $300 you'll have to fork over every month. This can put your budget in disarray and cause you to neglect other financial commitments.
You should always keep your finances in order so you can meet your current and future financial needs — especially in your 40s. A cornerstone of sound financial management is financially preparing you and your family for the unexpected with an emergency fund.
2. Expand Your Human Capital
If you're looking to retire at the full retirement age of 66, now is the perfect time to maximize your human capital and subsequently your lifetime wealth. Human capital is similar to any capital; it's all about investing in yourself, typically through education or training that will benefit you in the future.
Consider your career and working years as your human capital. If you earn $70,000 per year, then you'll have earned $1,820,000 between the ages of 40 and 66. Think about how you can maximize your human capital so that it will be worth more over time. In fact, how you manage it over the next 26 years could be the difference between a comfortable retirement and a tough one.
Take courses or gain an advanced degree to boost your lifetime earnings and maximize your human capital. The well-respected Chronicle of Higher Education listed the median earnings for each of the following education levels. The data is sourced from its 2011 Current Population Survey.
| | |
| --- | --- |
| Education Level | Median Earnings |
| No High School Diploma | $23,452 |
| High School Diploma | $33,176 |
| Associate Degree | $39,936 |
| Bachelor's Degree | $54,756 |
| Master's Degree | $65,676 |
| Professional Degree | $86,580 |
| Doctoral Degree | $80,652 |
By devoting time to increasing your education, or skill level within your field, you have the opportunity to significantly grow your lifetime earnings. Your 40s are the ideal time to commit to additional education as you will have many years ahead to amplify your increased earnings.
Related: Why 2016 Is the Year of the Entrepreneur
3. Maximize Your 401k Contribution
Shomari Hearn, CFP and vice president of Palisades Hudson Financial Group, advised 40 year olds to put retirement saving first — even above children's college education. No one else will save for your retirement, yet kids have other options to pay for college.
For 2015, the maximum contribution amount is $18,000. This might sound like a lot, but consider the benefits. If you start with zero retirement savings at age 40, and invest $18,000 per period, you can end up with about $1.24 million at retirement age 66.
"At a minimum, you want to contribute enough to your 401k to at least take full advantage of any company-match contribution your employer may offer," said Hearn. "Don't stop at just making the maximum contribution to your company retirement plan. If your budget allows, consider contributing to a Roth IRA as well."
If your income is in excess of these limits, and you're also covered by a company retirement plan, consider a "backdoor" Roth IRA contribution. This entails making a nondeductible contribution to a traditional IRA, then doing a Roth conversion immediately after.
4. Invest in Your Health
Now is the time to make your health a priority for the present and the future. Julie Rains, RRCA-certified running coach and personal finance journalist, found that in her 40s her health had taken a back seat to kids, work and life commitments. She recommended joining a gym, YMCA, personal training, fitness classes, biking or finding an activity that works for you. After choosing your health path, take the time to practice and implement your healthy habits.
"The payoff can be better overall health — with reduced medical expenses and fewer doctor visits and sick days — and greater energy," said Rains. Her diligence has led to success in running and triathlon competitions.
Staying healthy will not only be good for you physically, it will be great for your finances as you avoid unnecessary medical expenses.
5. Build Your Net Worth With Dividends
In today's uncertain employment climate, those workers with more than one source of income are more likely to prosper during a layoff and in retirement. An easy source of additional income is receiving dividends and capital gains from investing. Although investing for retirement is important, committing to stock and bond funds outside of a retirement account is also useful for building your net worth.
Since 1988, dividends represented 40 percent of total financial asset returns. Fund companies offer many high dividend funds. Consider these high dividend stocks to create an additional income stream for the future. Money invested in stocks and bonds isn't for short-term goals, but is an investment for your future.
6. Do a Lifestyle Audit
A lifestyle audit is an overview of your own living standards in regards to your income. In addition to examining whether your lifestyle is consistent with your income, there are several other aspects to consider with a lifestyle audit.
It's easy to let expenses creep up over time. A subscription here, a gadget there, and before you know it, you're spending thousands of dollars more a year. By recouping unnecessary and superfluous expenses, you'll free up cash for what really matters.
Start your audit by looking over your expenses for the last several months. Ask yourself three questions:
Is this expense consistent with my short- and long-term goals?
Is this expense consistent with my values?
Is this expense giving me both short- and long-term enjoyment?
If you answered no to any of those questions, consider eliminating the expense and diverting the money toward savings, investing or other activities that fit in with your current and future goals and values.
Keep Reading: 8 Simple Ways to Stretch a Dollar
By the time you're in your 40s, you've got your career and family on track — make sure your finances are on track too. Make decisions now that will support not only your current living situation, but also your future goals and aspirations.