10 Questionable Investments That Were Worth the Risk

9 min Read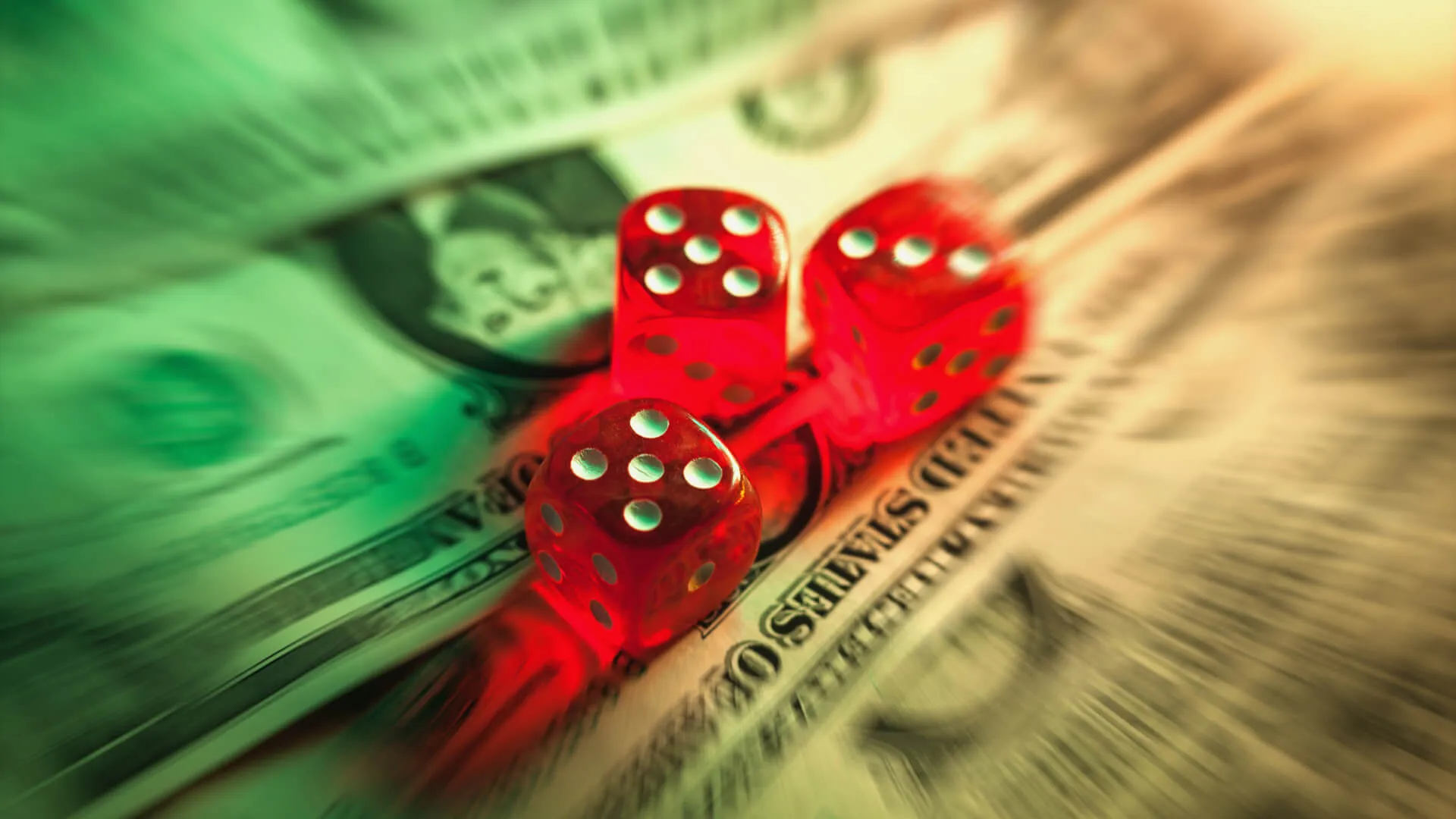 Many investors suffer from "recency bias," which is the tendency to expect current trends to continue into the future. One of the problems with recency bias is it steers investors away from risky investments that have tumbled in value and look as though they'll never recover. In truth, some of the best investment opportunities in history have come when the environment looked the bleakest.
Click through to see a list of 10 high-yield investments that looked downright speculative at the time but turned out to be solid bets.
1. Apple in December 1997
Stock Price on Dec. 23, 1997: $0.46
With the largest market cap in the world and a massive base of customers, Apple hasn't been a questionable investment in many years. It's hard for many modern-day investors to understand just how dire things were for Apple in 1997, when the company seemed like it might be headed for bankruptcy. Apple lost $100 million on its failed Newton venture and suffered 12 straight years of losses. The stock suffered as well, dipping as low as 46 cents in December 1997.
Keep reading to see which stocks could be the next Apple or Amazon.

Why the Risk Paid Off
Stock Price on Feb. 23, 2018: $175.50
After a $150 million cash infusion from Microsoft, Apple unleashed a tidal wave of innovation that rallied the company's finances and reputation. Apple transformed the digital music industry with the iPod, revolutionized the mobile phone market with the iPhone, then took over the high-end PC market with the MacBook Air. The result was a stock price that pushed above $180 in January 2018.
2. Ford in January 2009
Stock Price in January 2009: $1.45
The U.S. auto industry nearly collapsed during the late 2000s, in sync with the global financial crisis. Prior to the downturn, the so-called Big Three automakers had enjoyed years of decent sales thanks to the popularity of expensive pickup trucks and SUVs, and seemed ready to return to profitability.
When fuel prices skyrocketed in 2008, however, Americans stopped buying these gas-guzzling vehicles. Sales declined and losses widened, with Ford posting a record $14.6 billion loss in 2008.
In January 2009, Ford's stock price fell to $1.45. It seemed like the company could very well go under.
Why the Risk Paid Off
Stock Price on Feb. 23, 2018: $10.70
Starting in 2009, the U.S. government implemented a program to bail out the auto industry by providing a series of loans and stock purchases designed to keep car makers afloat. Although Ford didn't need money from the $80 billion bailout program, it did accept $5.9 billion in loans to shift its manufacturing focus to more fuel-efficient hybrid and electric cars.
The company also benefited from the stabilizing environment provided by the bailout. By July 2014, Ford's share price was trading near $18 — a nice return for investors who bought the stock at its bottom.
3. NASDAQ in October 2002
Index Level on Oct. 9, 2002: 1,114.11
When the dot-com bubble was expanding during the 1990s, the tech-heavy NASDAQ index rose from 1,000 to more than 5,000 during a five-year period ending in 2000. After the bubble burst, many high-flying companies went under.
From a market peak of 5,048 in March 2000, the index fell to a six-year low of 1,114 in October 2002, a drop of 78 percent in 30 months. It seemed like there was no end to the carnage.
Why the Risk Paid Off
Index Level on February 23, 2018: 7,210.09
It took some time, but the NASDAQ eventually got its mojo back.
On Jan. 26, 2018, the index staked out a new high of 7,505.77, a nearly seven-fold rise from its bottom in October 2002. Out of the ashes of the dot-com implosion, the economy slowly recovered and a new generation of tech stocks led the way, with companies such as Amazon, Netflix and the resurgent Apple posting huge gains.
Be a Smart Investor: 20 Things to Do in a Falling Stock Market
4. American Airlines in November 2011
Stock Price November 2011: $0.20
American Airlines looked poised for bankruptcy in late 2011 as the stock sagged to a measly 20 cents. Rising fuel prices were a major culprit, as was the sluggish economy. A large number of American Airlines pilots also began retiring, which left some investors wondering if the pilots had inside information about the company's dire financial straits.
Since investors typically lose all of their money if a publicly traded company goes bankrupt, backing the stock at the end of 2011 seemed like a particularly poor bet.
Why the Risk Paid Off
Stock Price on Feb. 23, 2018: $53.39
American Airlines did end up filing bankruptcy — but stockholders, instead of being wiped out, received a windfall.
From their low in 2011, American Airlines' shares increased more than 40 times by 2013, resulting in the best market return of any major U.S. stock over the same time period. Patient shareholders made out even better, with the stock price approaching $60 in January 2018.
5. Emerging Markets in 1998
Emerging markets are less-developed countries that are in a phase of rapid growth as they become more industrialized. Typically, these countries have less political stability, lower per-capita incomes, higher unemployment and lower levels of industrial activity than developed countries such as the U.S. This makes emerging markets risky investments even in the best of times.
In 1997-98, however, emerging markets seemed like the last place in the world you would want to put your money. Oil prices plummeted, Venezuela went through a financial crisis and Russia defaulted on its debt. In Southeast Asia, currencies were in freefall from Thailand to Malaysia. The Thai baht, for example, lost half its value in just six months.
In 1998 alone, the MSCI Emerging Markets Index dropped 25.34 percent.
Why the Risk Paid Off
Global efforts by institutions such as the International Monetary Fund to restore stability and improve efficiency in emerging markets began to pay off rapidly after the crisis. Once the world was convinced these countries weren't all going bankrupt, capital began to flow back into emerging markets.
In 1999, the MSCI Emerging Markets Index rose 66.49 percent, led by gains of 246.2 percent in Russia and 244.36 percent in Turkey. The index fell back into negative territory from 2000-2002, but then produced strong gains in seven of the next eight years.
6. Shorting the Housing Market in 2005
In 2005, the closest thing to a sure bet seemed to be the U.S. housing market.
Prices were on the rise and sales of existing homes were strong. A common belief at the time was that with the economy expanding, more homes would continue to be sold at higher and higher prices. Mortgages were considered low-risk investments since qualified homeowners always seemed to make their payments. Betting that the housing market would collapse seemed like a fool's errand.
Why the Risk Paid Off
Housing fundamentals deteriorated dramatically from 2005 to 2008. Annual sales of existing single-family homes fell by 30 percent during that period, and average home prices dropped 26 percent. An economic recession was officially in place by December 2007, and, as highlighted in the 2014 film "The Big Short," easy loan standards led many unqualified buyers into the housing market.
This "perfect storm" of negative economic factors translated into a huge profit for those who shorted the housing market.
See which cities were able to survive the housing crash.
7. Bank of America in March 2009
Stock Price on March 6, 2009: $3.50
Bank of America was in bad shape in March 2009, along with a lot of other companies in the financial industry. Investment banks Bear Stearns and Lehman Brothers were among the hardest hit, with Lehman going bankrupt and Bear Stearns enduring a forced sale for $2 per share. Bank of America's stock price traded near $55 in November 2006, and then gradually plummeted to $3.14 by March 2009.
Why the Risk Paid Off
Stock Price on Feb. 23, 2018: $32.03
Bank of America not only survived the financial crisis but bounced back strong.
After settling numerous lawsuits — particularly regarding its issuance of mortgage securities — and taking billions in government bailout money, the bank rode the growing economy back to profitability. With its subprime loan losses behind it and a sharply decreasing provision for credit card losses, the bank's stock went up nearly 10-fold between 2009 and 2018.
8. Wynn Resorts in January 2016
Stock Price on Jan. 14, 2016: $51.50
Starting in 2013, Wynn Resorts generated enormous cash flow from the casino boom on the island of Macau, a Chinese gambling mecca. The company's stock price hit a high of $249.31 in March 2014.
However, a weakening Chinese economy and a Chinese anti-graft campaign took a toll on Wynn's stock price, knocking it all the way back down to $51.50 by January 2016.
Why the Risk Paid Off
Stock Price on February 23, 2018: $167.13
In late 2015, company CEO Steve Wynn put his money where his mouth was by buying up shares in Wynn when the price was still near its bottom. Investors would have been wise to take heed. The Chinese government ultimately eased up on its anti-corruption plan and gamblers returned to Wynn — along with investors looking to make a bet on the Chinese economy.
The stock pushed back above $200 by January 2018 and currently trades near $170.
Play It Safe: 9 Safe Stocks for First-Time Investors
9. RH in February 2017
Stock Price on February 7, 2017: $25.08
The company formerly known as Restoration Hardware fell on hard times in early 2016, as shares suffered their biggest single-day drop in company history after RH fell well short of quarterly earnings estimates.
The retailer was hit by a perfect storm of negative trends: a lack of shoppers in a traditionally strong January, currency fluctuations and a slumping energy sector.
By February 2017, the stock had fallen to $25.08, down from an all-time closing high of $105.64 on Nov. 2, 2015.
Why the Risk Paid Off
Stock Price on Feb. 23, 2018: $88.50
In the retail sector, strong companies that fall on hard times often bounce back. RH was no exception.
Its stock price rose as high as $105.78 on Dec. 7, 2017. The road to recovery was the result of various moves made by management, including a reduction in inventory, the launch of RH Modern and the transition from a promotional to a membership model.
10. Best Buy in December 2012
Stock Price on Dec. 28, 2012: $11.29
The end seemed near for electronics retailers in 2012 as online competitors such as Amazon began to take major market share away from brick-and-mortar retailers like Best Buy.
Circuit City, a major Best Buy competitor, had already folded up shop in 2008. But even with its main retail rival out of the picture, Best Buy continued to lose market share.
Articles predicting the death of Best Buy appeared in early 2012, and the stock fell from an all-time closing high of $58.72 in April 2006 to $11.29 by the end of 2012.
Why the Risk Paid Off
Stock Price on February 23, 2018: $73.17
Fast-forward to Jan. 22, 2018.
Best Buy's stock hit a new all-time closing high of $78.06, rising nearly seven-fold in just over five years and outperforming its supposed killer, Amazon.
Best Buy benefited from an aggressive turnaround strategy that included a price-matching policy for customers tempted to buy elsewhere. The company also slashed costs and greatly improved its e-commerce platform.
Click through to learn about some of the best stocks to buy right now.
About the Author