Top Investing Trends of 2022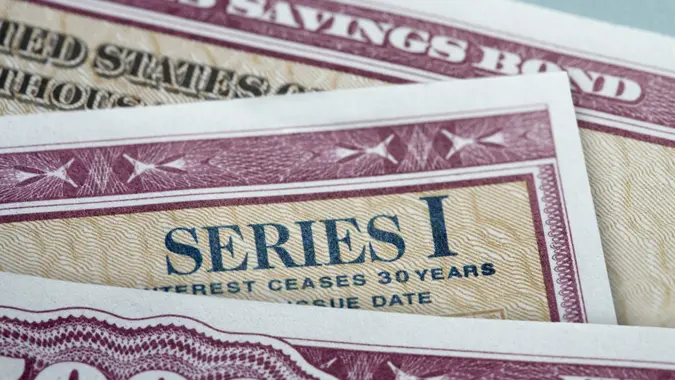 DNY59 / iStock.com
The crypto craze and the NFT boom were the headline-grabbing plotlines of 2021's investment story — but, oh, how things can change in a year. All things blockchain are now on ice as the crypto winter of 2022 sent digital coins into freefall and knocked several top industry dogs off their pedestals. 
This year, the economic buzzword was "inflation," and the investment trends that caught fire in 2022 reflected the popular desire to protect dollars that were losing their purchasing power. The Fed's action to tame inflation — hiking interest rates to their highest point in 20 years — also had a big say in where investors were and weren't willing to place their bets.
Naturally, Inflation-Protected Securities Were Red Hot
Inflation peaked at around 9% in June just as the stock market turned bear. At that point, any returns that could keep pace with the diminishing value of investors' dollars started to look pretty good.
"This was the year that I-bonds suddenly became sexy and all the rage," said Brian Davis, real estate investor and founder of SparkRental. 
He references Series I savings bonds, which, along with Treasury Inflation-Protected Securities (TIPS), adjust for inflation and provide an unmatchable hedge against rising prices.
"For a six-month window, they paid out 9.62% interest on bonds guaranteed by the federal government," Davis said. "Where else can you earn nearly 10% as a guaranteed return?"
Davis' question, of course, is rhetorical, but the answer is that you can't. Not in a nearly risk-free investment, at least — and investors knew it. Treasury.gov — which sells I bonds and TIPS — became one of the federal government's most visited sites and investors bought inflation-protected securities in record numbers. The Treasury Department sold nearly $1 billion worth in a single Friday alone — another record — as the deadline to lock in the historically high yield drew near.
Real Estate Investing Moved in the Other Direction
The year threw two wrenches in the gears of the real estate investment market in 2022. The first was rising interest rates — the Fed's remedy to painful inflation — which made money more expensive to borrow. The second was a bear market — when stocks drop by 20%, real estate investors worry about becoming overleveraged in a recession and pull back.
"Real estate did a 180-degree U-turn," Davis said. "It started the year white hot and, as we near the end of the year, home sales have plummeted. Many markets have started seeing home prices declining, something inconceivable at the start of 2022." 
The reversal of fortunes was one of the starkest investing trends of the year. According to Redfin, investor home purchases fell by a full 30% over 2021 in the third quarter alone.
Ethical Investing Became a Political Football
According to Bloomberg Intelligence, 2022 will close out with global ESG (environmental, social, governance) assets above $41 trillion en route to $50 trillion in 2025.
"[The year] 2022 saw a surge in impact and ESG investing as investors looked to align their portfolios with their values," said Erik Pham, CEO of the health and wellness publication HealthCanal. "The trend was driven by an increasing focus on the environment and social justice, leading to more portfolio allocations to sustainable assets such as renewable energy, clean technology and water infrastructure projects."
ESG got so big, in fact, that it's now on a collision course with one of the era's hottest political buzzwords. Around the midterm elections, Republicans vowed to restrict ethical investing — or, as anti-ESG candidates called it, "woke" investing — should they retake Congress.
Passive Investing Craze Raged On
In 2022, America's 20-year breakup with active investing squashed any hope that a rekindling might be on the horizon.
By mid-summer, more than $343 billion had poured into America's 2,981 ETFs. According to ETFGI, it was the No. 2 biggest mid-year growth on record — 2021 was No. 1.
It was the latest in a two-decade dash toward simple and inexpensive passive investing, which includes most ETFs and all index funds — and this year, the market crossed a critical threshold.
"The most striking thing is at least 37.8% of the market is now passive investment, according to a new report in September 2022," said James Beckett, a writer for the passive investing site Tiny High. 
He referenced a report from Harvard Business School and City University of NY researchers published on the Social Science Research Network.
"Index funds have been growing in popularity for many years, but this estimate is markedly above previous assumptions." 
Passive Investing Could Become a Victim of Its Own Success
Some observers think America's love affair with index funds and ETFs has grown so intense that a dangerous bubble has formed around it in 2022.
On Oct. 1, Michael Burry of "The Big Short" fame tweeted, "Difference between now and 2000 is the passive investing bubble that inflated steadily over the last decade. All theaters are overcrowded and the only way anyone can get out is by trampling each other. And still the door is only so big."
Beckett joins Burry in fretting that market health will suffer when indexes become too crowded with funds that track indexes.
"We are big proponents of passive investing," he said. "But if it becomes greater than 50% of the market, it could make the markets less efficient."
More From GOBankingRates