What Are Market Trends?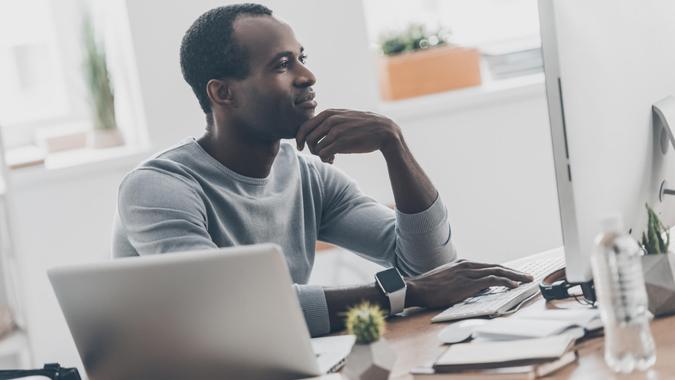 g-stockstudio / Getty Images/iStockphoto
"Past performance is no guarantee of future results." Every investor has heard this disclaimer, and it's 100% true. Just because an investment has done well in the past does not mean it will continue to do so – this is what makes investing challenging, and, for some, interesting.
No one has a crystal ball when it comes to investing, but some investors look at market trends to guide their decisions. Understanding market trends is not a guarantee that all your investments will increase in value, but it can be helpful. Here's what you need to know.
Types of Market Trends
There are several kinds of market trends, and they're typically characterized by how long they last and how much impact they have on the market. Here are the three main types.
The Two Types of Primary Markets: Bull vs. Bear
There are two types of markets: bull markets and bear markets. In a bull market, stocks are generally on the rise. A bull market is usually characterized by an increase of 20% in the major indices, like the Dow Jones Industrial Average and the S&P 500.  A bull market is usually accompanied by other positive economic metrics, such as low unemployment and positive consumer sentiment.
A bear market is the opposite of a bull market. It's when stocks are on the decline, and it's often accompanied by negative economic conditions like high unemployment or inflation.  Most people see a bear market as a bad thing, but the savvy investor views it as a buying opportunity.
A bull market is always followed by a bear market. Generally, bear markets are much shorter in duration than bull markets, with the average bear market lasting 1.4 years and the average bull market lasting 9.1 years, between 1926 and 2018. The market will always alternate between bull and bear markets.
Smaller, Intermediate Trends
Within a bull or bear market, there will be smaller, more focused trends. These may affect a certain sector of the market or even a particular security. These intermediate trends usually last a few weeks or months, and there may be several intermediate trends within a longer-trend bull or bear market.
Other Minor Trends
Even smaller than intermediate trends, minor trends may last less than a month. They are more like "ripples" in the overall trend.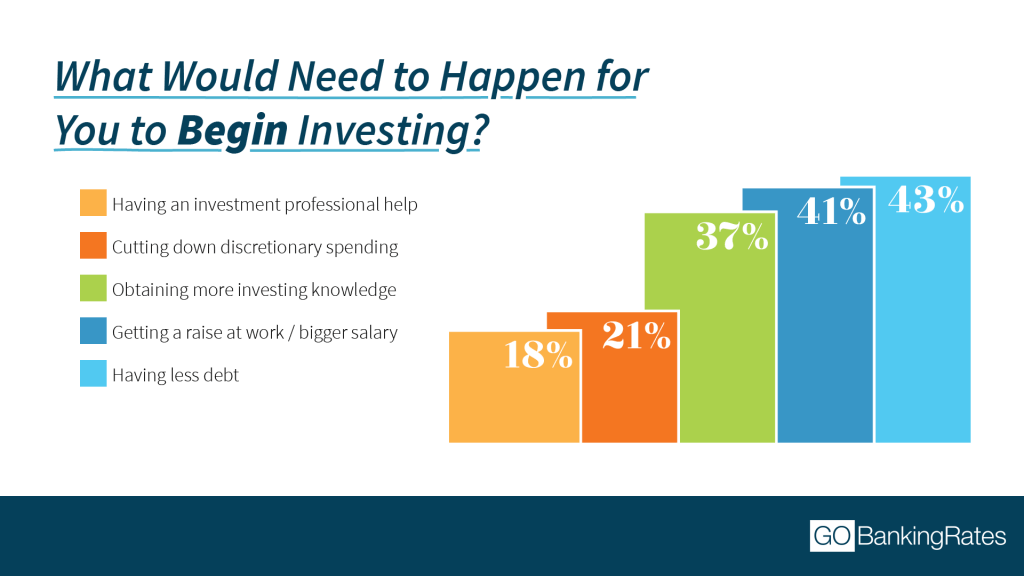 Using Market Trends To Guide Decisions
When you understand the way market trends work, you can use them to guide your investment decisions. While this doesn't mean you'll be right every time, you may find it helps you be a smarter investor.
For example, the cardinal rule of investing is "buy low, sell high." Yet many investors do just the opposite. When a position they own is declining, they sell it. And when the hottest new stock is going up, up, up – well, they can't wait to get on board.
Investors who watch market trends, however, understand that a one-year-old bear market presents a buying opportunity, for example. And the thing to do when a bull market has been raging for five years may be to hold on or to take some profits. Watching for the shift from a bull market to a bear market, or vice versa is the key. Selling just before a bear market or buying just before a bull market should provide the maximum return on your investments.
Other Types of Fundamental Analysis
Trends are just one part of what's called "fundamental analysis," which is a common way to research stocks. Fundamental analysis also includes looking at a company's financial statements to determine whether a certain investment is a good value.
There is also chart analysis, which involves looking at charts of a company's past stock price and analyzing it for clues to the company's likely future performance. By observing trends in the stock's price, chart analysts form a projection for what the price is likely to do in the future.
If predicting market trends were easy, everyone would be a billionaire. But knowing what to look for and making some educated guesses may give you an advantage when it comes to picking the best time to buy and sell.
Our in-house research team and on-site financial experts work together to create content that's accurate, impartial, and up to date. We fact-check every single statistic, quote and fact using trusted primary resources to make sure the information we provide is correct. You can learn more about GOBankingRates' processes and standards in our editorial policy.