Non-Marketable Security Explained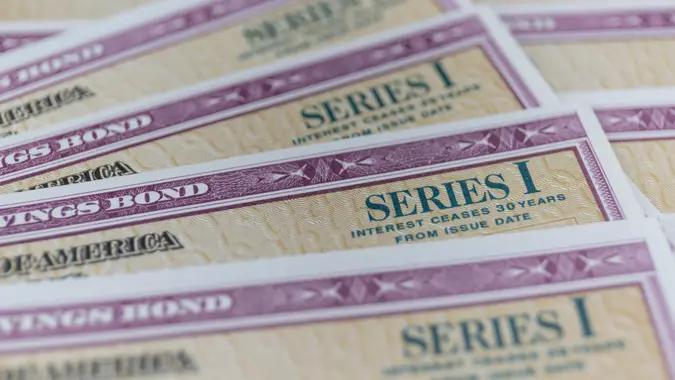 jetcityimage / Getty Images/iStockphoto
Non-marketable securities are those that investors cannot easily sell on an open exchange. This means investors can't easily convert them to cash. Although this is an obvious downside of non-marketable securities, they do have their advantages.
For instance, these securities may be less volatile than marketable securities and provide investors with a consistent income stream. Let's take a closer look at non-marketable security and why investors may want to buy them.
What Is a Non-Marketable Security?
Non-marketable securities often come in the form of fixed income or debt. In general, most non-marketable securities are those issued by state, local and federal governments.
While some types of bonds are marketable, others, like Series I bonds, are non-marketable. This type of security must be held until maturity, at which point the owner can collect the principal plus interest. Non-marketable securities can also include shares of stock in a privately held company and limited partnership company shares.
Depending on the type of security, resale may be difficult or even impossible due to government regulations. If they can be sold, it may only be possible to do so via over-the-counter trades.
How Does This Compare To Marketable Securities?
The main way in which marketable securities are different is that the owner can easily sell them on an exchange and receive cash in return. Three types of marketable securities are stocks, bonds and exchange-traded funds. As mentioned earlier, bonds can be marketable, such as those issued by publicly traded companies.
Marketable securities can also include the mutual funds you have in your 401(k). While these mutual funds may be marketable, the 401(k) is just a type of retirement account and is not a security at all. Nevertheless, the securities held in a 401(k) should not be sold before age 59 ½ in most cases because that may result in an early withdrawal penalty.
Whether they come in the form of stocks or bonds, marketable securities tend to be issued by publicly traded companies for the purpose of funding their business operations. Because marketable securities trade in a secondary market, they are priced according to supply and demand. Non-marketable securities, in contrast, don't have a market value since they can't be sold on the open market.
Advantages and Disadvantages of Non-Marketable Securities
Like any kind of security, non-marketable securities have their pros and cons. For example, while they can provide consistent income, their ability to appreciate may be limited.
Advantages
As noted, non-marketable securities may provide a consistent income to investors. One example of this is a certificate of deposit, in which an investor deposits a certain sum and receives periodic interest payments. While those interest payments may be modest, the CD is unlikely to lose any of its principal, so investors don't have to worry about volatility.
The advantages of non-marketable securities make them ideal for investors who are late in their careers, if not retired. They typically won't provide exceptional returns, but they are usually consistent and dependable.
Disadvantages
The most apparent disadvantage of non-marketable securities is that they cannot easily be sold on the secondary market and are relegated to the OTC market — if they can be sold at all. The other disadvantage is that their ability to appreciate in value may be limited. Thus, investors who need capital appreciation should not rely on them heavily in most cases.
Information is accurate as of Sept. 6, 2022.
Our in-house research team and on-site financial experts work together to create content that's accurate, impartial, and up to date. We fact-check every single statistic, quote and fact using trusted primary resources to make sure the information we provide is correct. You can learn more about GOBankingRates' processes and standards in our editorial policy.