Everything You Need To Know About Gender Lens Investing (and Why You Should Be Doing It)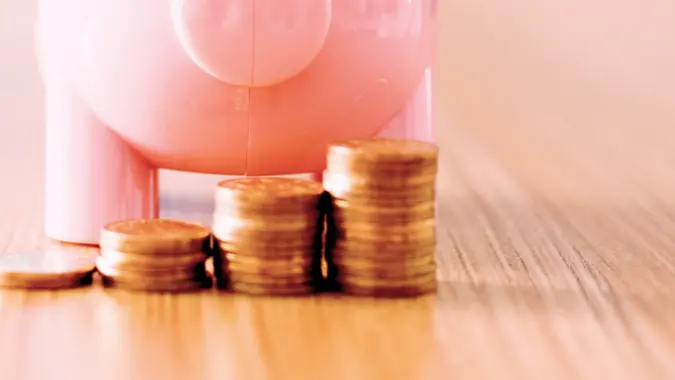 baona / iStock.com
There are numerous ways to be an ethical investor, the most well-known of which is via environmental, social and governance (ESG) investing. ESG investing takes into consideration how a company's business practices might be positively affecting the world through either the products they make, how they treat their workers, how ethical their board members are and other socially positive lenses. One of these lenses is a gender lens — and gender lens investing can be an impactful strategy for both the world at large and your finances.
In this "Financially Savvy Female" column, we're chatting with Kerry Keihn, COO and financial advisor at Earth Equity Advisors, about what gender lens investing entails, what its benefits are and how you can get started investing this way.
What is gender lens investing?
Gender lens investing analyzes how companies treat women, and then invests more heavily in companies with strong female leadership and equitable business practices. It is one way investors can vote with their dollars to support gender equity. And, investing in women and girls can have surprising environmental benefits as well. The United Nations recognizes the importance of gender equity as a climate solution by listing it as No. 5 on its list of 17 Sustainable Development Goals. By investing using a gender lens, you can make both a positive social and environmental impact.
Unfortunately, at this time there is not a uniform methodology behind gender lens investing. The Forum for Sustainable and Responsible Investment (US SIF) is working towards standardizing sustainable, responsible and impact investing — which gender lens investing falls under — but there is still more work to be done. The current lack of standardization has resulted in "greenwashing" and "social washing" — where investment funds throw in terms like "ESG," "green," "equality" or "justice" to sound as if they align with your values without defining what makes them truly green or socially responsible.
If you work with an investment advisor, it is important to ask them how they screen gender lens investments to be sure their methodology aligns with your values. If you are picking investments yourself, it is important to dive into what each fund owns to be sure that is investing in companies pushing for gender equity.
What are the advantages — both financially and otherwise?
Many investors want to be sure that their investments align with their values. By investing with a gender lens, your money is invested in companies that promote gender equity.
There is also the potential for financial benefits. A significant amount of research has been done showing that the economy benefits from gender equality and that more diverse teams perform better. While we can never guarantee that gender lens investments will outperform traditional investment benchmarks, historically, they have outperformed their counterparts based on a Morgan Stanley study.
Why should investors pursue gender lens investing?
Gender lens investing is a way to work towards a more equitable future. If you're looking to make both a social and environmental impact with your investments, gender lens investing is a great option. It may also offer long-term financial benefits, based on growing research that diversity improves a team's performance.
How can someone get started investing this way?
You can speak with a financial advisor about your options — ideally, they provide sustainable, responsible, impact investing options that include a gender lens offering, since there is a huge overlap between social and environmental issues. You can also do it yourself using tools like As You Sow to research different funds, or you can review the Global Impact Investing Network's list of resources on gender lens investing.
A word of caution — because of the increasing demand, there are some funds that throw in the words "social" or "gender" as a marketing gimmick, and they may not actually be investing in companies that truly support women. Do some digging to see what percentage of a board or executive team is made up of women — is it a single "token" woman, or is it more? How do they pay their female employees compared to their male employees? What sort of parental leave is offered? Do they donate to causes that support women's rights? These are some of the important aspects to look into to verify that the companies you invest in truly support gender equity.
GOBankingRates wants to empower women to take control of their finances. According to the latest stats, women hold $72 billion in private wealth — but fewer women than men consider themselves to be in "good" or "excellent" financial shape. Women are less likely to be investing and are more likely to have debt, and women are still being paid less than men overall. Our "Financially Savvy Female" column will explore the reasons behind these inequities and provide solutions to change them. We believe financial equality begins with financial literacy, so we're providing tools and tips for women, by women to take control of their money and help them live a richer life.
More From GOBankingRates