Why You Need to Start Investing in Your 20s
With just a little money now, see huge returns in the future.
NicolasMcComber / Getty Images
Investing is not just for when you get older, or for when you have more money. In fact, quite the opposite is true. By starting to invest when you are young, you make it more likely that you'll be the one with more money when you are older. Investing in your 20s is easier to do, costs less and gives you more room for error than if you start at a later age.
Click through to learn how investing when you're young can make a huge difference to your account balance.
Time Is Your Friend With Compound Interest
Compound interest refers to the process of earning interest on top of interest and it can greatly amplify your lifelong earnings. If you start with $1,000, earn 10 percent interest per year for 50 years and withdraw the interest earnings at the end of every year, you'll end up with your original $1,000 investment plus $5,000 in interest (50 years x $100 per year). If you leave your interest earnings in your account to compound instead of withdrawing them, you'll end up with $117,390.85. But it gets even better — if you save $1,000 for each of those 50 years, your final tally, after earning 10 percent interest compounded annually, would skyrocket to nearly $1.3 million.
See more examples of how compound interest boosts your investments over time.
You Have Time to Make Mistakes
The best investment plan is one that leaves room for error. The younger you are, the more time you have to recover from investment mistakes or simple bad luck. If you put all your money in the stock market right before a crash, you'll have decades to earn back that money — and more — if you start in your 20s. A 60-year old investor, on the other hand, might never recover.
Investing Is A Lifelong Process
A successful investment portfolio consists of more than just saving 10 percent or 15 percent of your paycheck. Over time, a sound financial foundation is built on having a multitude of financial bases covered. Many financial experts recommend building an emergency fund to cover three to six months' worth of expenses. After that, start saving for what your particular goals are, from college (for you or your children) to retirement or vacations. The younger you start, the faster you'll be ahead of the game for each savings bucket.
The Market Is the Best Teacher
Financial education in the United States still has a long way to go. While plenty of information is available on the internet and from investment advisers, basic financial education still isn't a mandatory requirement at most schools. While you can learn the basics of investing in a relatively short time, becoming an expert could take months, decades or even your entire life.
The sooner you start, the sooner you'll be on your way to grasping the intricacies of stock price movements, the relationship between bonds and stocks, and what risk and reward really mean when it comes to investments. While you're learning about the markets, use these day-trading strategies.
It Becomes a Habit
One of the witticisms that market pundits like to espouse is that "the best time to invest is now." While it's a bit of a cliché, the underlying investment principle behind the comment is sound. No one knows what the market is going to do from day to day. Over time, however, the stock market tends to follow the growth of corporate earnings, which in turn tend to trend upwards over time. A long-term chart of the stock market shows this upward bias over the long run.
If you invest regularly, the ups and downs of the market smooth out over time. If you start a regular investment plan while you are still young, it will soon become a habit. Before long, you'll accept as a matter of course that part of your paycheck goes towards your investments. If you invest your money safely and carefully, you can feel good about where your money goes, even if the market declines.
You Can Put Your Technological Skills to Good Use
Investing in 2018 is much different than investing in 2008 — or even 2013. The "fintech" revolution is in full swing, and there are a multitude of technologically advanced ways to invest that your parents and grandparents could only dream about when they were 20. Robo-advisors such as Betterment allocate your money across a portfolio of funds suited for your investment objectives and risk tolerance. Automated transfers are offered by nearly every investment house that let you automatically divert a portion of your paycheck to a designated investment account.
Related: Betterment vs. Wealthfront: Here's the Best Robo-Advisor
It Minimizes the Amount You Have to Save
Want to make investing less painful? Invest while you are young. If you want $1 million in your account by the time you retire at age 65, you'll have to sock away $2,622.81 per month at 10 percent annual interest to hit your goal if you start at age 50. If you begin saving at age 20, that monthly contribution will drop to $115.92. While you're likely to be earning more money at age 50 than at age 20, as long as you have a job, it shouldn't be too much of a stretch to set aside less than $116 to become a millionaire in retirement.
See how long that magical $1 million saved for retirement will last in every state.
It's Less Painful
The simple act of saving money can be far less painful in your 20s than when you are older. In addition to requiring a much smaller monthly contribution, if you start saving when you begin earning your first paycheck you might not even miss the money. By the time you're 50, your money is likely already allocated toward expenses such as a mortgage and kids. At that age, deciding to cut 15 percent out of your monthly budget for savings can be difficult.
However, if you've just entered the workforce, any paycheck is an increase over what you've previously been earning. Saving 15 percent of your new earnings won't make you feel as deprived as it would if you've already become used to spending that money. Taking this approach is an easy way to save for retirement.
You Can Handle More Risk — And Possibly Earn Greater Rewards
Risk is an inherent part of investing. Often, however, with greater risk comes the potential for greater rewards. As a younger investor, you can afford to take greater risks to earn higher returns. This luxury will vanish as you become older since you can't afford to risk a lifetime of savings. In your 20s, if things go bad for you, you have time to kick in additional savings and wait for the markets to recover. If things turn out well, taking that additional risk while still young could result in a larger-than-expected investment nest egg.
Best Ways to Invest Money in Your 20s
The easiest way to get started investing in your 20s is to participate in your employer's 401k plan. This type of investment is easy to automate, usually offers a variety of diversified investment options and often comes with an employer match, which is essentially free money. From there, you can try to increase your savings in other types of accounts such as brokerage accounts or high-yield savings accounts. The key is to start saving as much as you can as early as you can.
Up Next: Answers to the Investing Questions You're Embarrassed to Ask
About the Author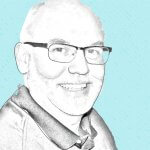 After earning a B.A. in English with a Specialization in Business from UCLA, John Csiszar worked in the financial services industry as a registered representative for 18 years. Along the way, Csiszar earned both Certified Financial Planner and Registered Investment Adviser designations, in addition to being licensed as a life agent, while working for both a major Wall Street wirehouse and for his own investment advisory firm. During his time as an advisor, Csiszar managed over $100 million in client assets while providing individualized investment plans for hundreds of clients.