How a Tiny House Can Help You Retire Early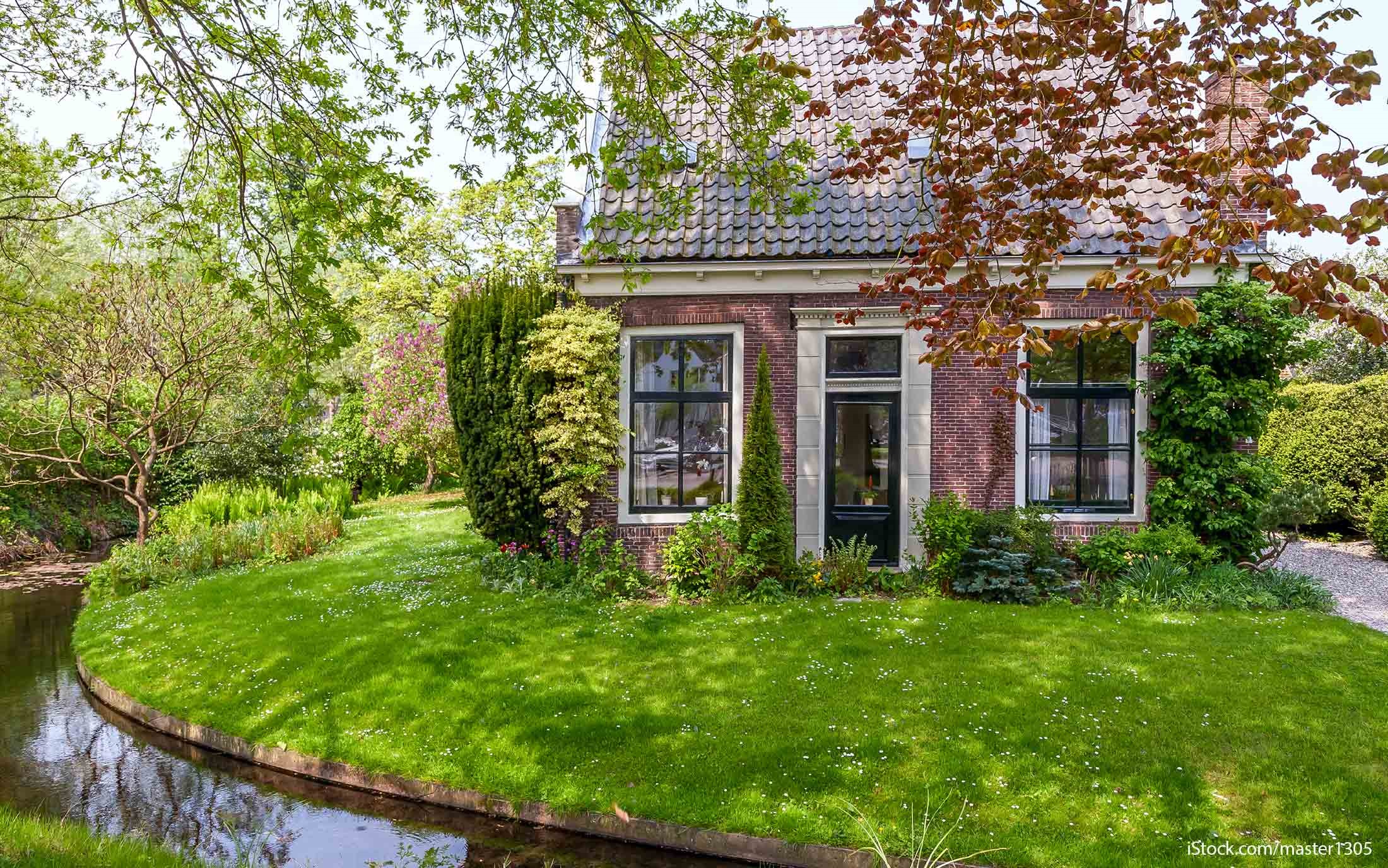 Tiny homes are becoming a popular housing option for some Americans. Reasons for a move to a tiny home can include the desire to escape suburban life, travel or live more frugally. These homes, which typically measure between 100 and 400 square feet, are also being considered as a viable dwelling for retirees, according to the AARP.
For retirees who downsize, 64 percent said they did so for greater financial freedom, and 44 percent said they wanted fewer home maintenance burdens, according to a retirement study by Merrill Lynch in 2015. Forty percent also saw retirement as a chance to try living in a new part of the country. Tiny homes, which can sometimes be mobile, are one way to afford that opportunity.
For people who want to retire early, one major appeal of tiny homes is that they can also come with big cost savings. The average cost of a standard-sized U.S. home is $272,000, according to AARP. Compare that to a tiny home, which costs $23,000 on average if built by the homeowner.
If a tiny home seems like the right choice for your retirement strategy, you might want to begin planning now. There are many steps you can take to prepare for your big move to a tiny home so you can retire early.
1. Get on the Same Page as Your Spouse
Like any big financial decision, planning to use a tiny home to retire early will require having an honest talk with your spouse. Moving to a tiny house is a big change, just like retirement. In addition to consulting a retirement calculator and perhaps a financial advisor, there are some basic issues to discuss:
Whether you both desire to live in a tiny home
Whether the smaller space will help the marriage, or be a source of irritation
What the first year of retirement will look like
Where you will eat
What you will do all day
"It can be a good thing — or a bad thing — to have all that time together," said Michael Clark, a certified financial planner with Keiron Partners in Orlando, Fla. "So it is important to talk through what the first year of retirement will look like."
2. Know How Much Tiny Home You Can Afford
In addition to figuring out how much money you need to save to retire early, you'll also need to set up a proper budget for your tiny home so that it fits into this plan. This is, after all, why you're making the move.
"When looking for a tiny home, just like any other major purchase, it's important to do research and set up a budget, not just for the purchase, but for any ongoing expenses," said Todd Nelson, business development officer at LightStream, an online lending division of SunTrust Bank that offers tiny home financing.
Depending on where your tiny home will be located, there might be land rental costs and fees, or monthly charges for connections such as electricity, water and sewer, Nelson said. Creating a yearly budget can help potential tiny home retirees stay on track and avoid surprises.
"Moving into a tiny home can help reduce expenses versus maintaining a larger residence, but it is still important for consumers to track their expense budget so it aligns with their income and leaves some cushion for unexpected expenses or emergencies," Nelson said.
3. Start Saving for a Tiny Home and Early Retirement
Once the goal for early retirement in a tiny home is set, and a budget is made, savings is paramount, Clark said. Many older individuals will say they wish they had started saving earlier and had saved more for retirement, he added.
"The earlier you can start saving, the better off you will be because of all the extra time," Clark said. "Words cannot describe how big the impact of starting early can have. Regardless of age, every little bit helps."
There are many ways to start saving today. Making a goal to live in a tiny house is just one way of downsizing your lifestyle. In order to save for a tiny home quickly and retire early, one tactic to consider is binge saving, in which you save up to 40 percent of your income.
Say your target is the average cost of a tiny home at $23,000. If your take-home income is $30,000, and you can save 40 percent of that, you can also save for your tiny home in less than three years.
4. Trim the Budget for Your Tiny Home Retirement
Early retirement can come with a reduction in income. "It's important that [retirees] also look for ways to save money and reduce their expenses," Nelson said. "Luxuries like dining out, taking vacations and purchases of non-essential items can be eliminated or reduced in order to bring the budget in line with their new income."
These small expenses can easily add up. Most Americans spend close to $1,000 per year on lunchtime dining alone, according to Forbes.
Living in a tiny home can help save on expenses often associated with a standard home. For one, the savings on utility bills can be significant, according to TumbleWeedHouses.com, a tiny house company.
Many tiny homeowners spend only $10 to $35 per month on all utilities. Considering an average standard homeowner spends an average of $120 per month on utilities, that's a savings of roughly $1,000 to $1,300 per year.
5. Begin Downsizing Belongings
Living in a tiny house in retirement means there will be less space for household items and personal belongings. Some tiny home dwellers might opt to keep a standard home or even rent a personal storage unit, but others will want to clear the clutter.
Doing so can help create additional income, which can be used toward building or saving for a tiny house in retirement. From hosting a garage sale, to selling on eBay and Craigslist, to swapping unused gift cards for cash, there are many ways to make money from items you already have.
6. Plan Your Tiny Home Location Now
One of the advantages of retiring early by living in a tiny home is flexibility in location. Some tiny home owners opt to purchase land on which to place their tiny home. In this scenario, it can be relatively cheap to live if the land is purchased in a more economical area of the country.
In terms of taxes, living expenses and healthcare, New Hampshire, Delaware and Idaho are the best states to retire rich, according to a recent GOBankingRates study. On the other hand, New York, New Jersey and Illinois are the worst places to maintain your wealth in retirement.
You might even be able to avoid the cost of purchasing land for a tiny home, according to TinyHouseListings.com. Some people choose to park their tiny homes in a friend's yard or lease the land, whereas others go mobile and travel, according to the site.
7. Make a Plan for the Existing Standard Home
When it's time to deal with your standard home, whether you want to sell or rent it, often there are home improvement projects to tackle prior to turning it over, Nelson said.
"Upgrading the kitchen, bathroom, patio or landscaping, can all have a positive benefit in attracting a new purchaser or renter," he said. "Sometimes simple upgrades — like new appliances and a fresh coat of paint — really improve the look of a home and can be accomplished with a relatively modest budget."
Investing in home repairs is wise when those investments will help net a higher sale price, according to the Huffington Post. If, for example, the repairs cost $15,000, but they add $20,000 or more to the sale price, then you should consider going ahead with them. If the repairs will likely cost more than you can recoup, then they probably aren't worth it.
Tiny house living doesn't have to break the bank. With the right amount of planning, budgeting and saving, making the move to a tiny home can help you retire early.