How to Finance a Car in 5 Easy Steps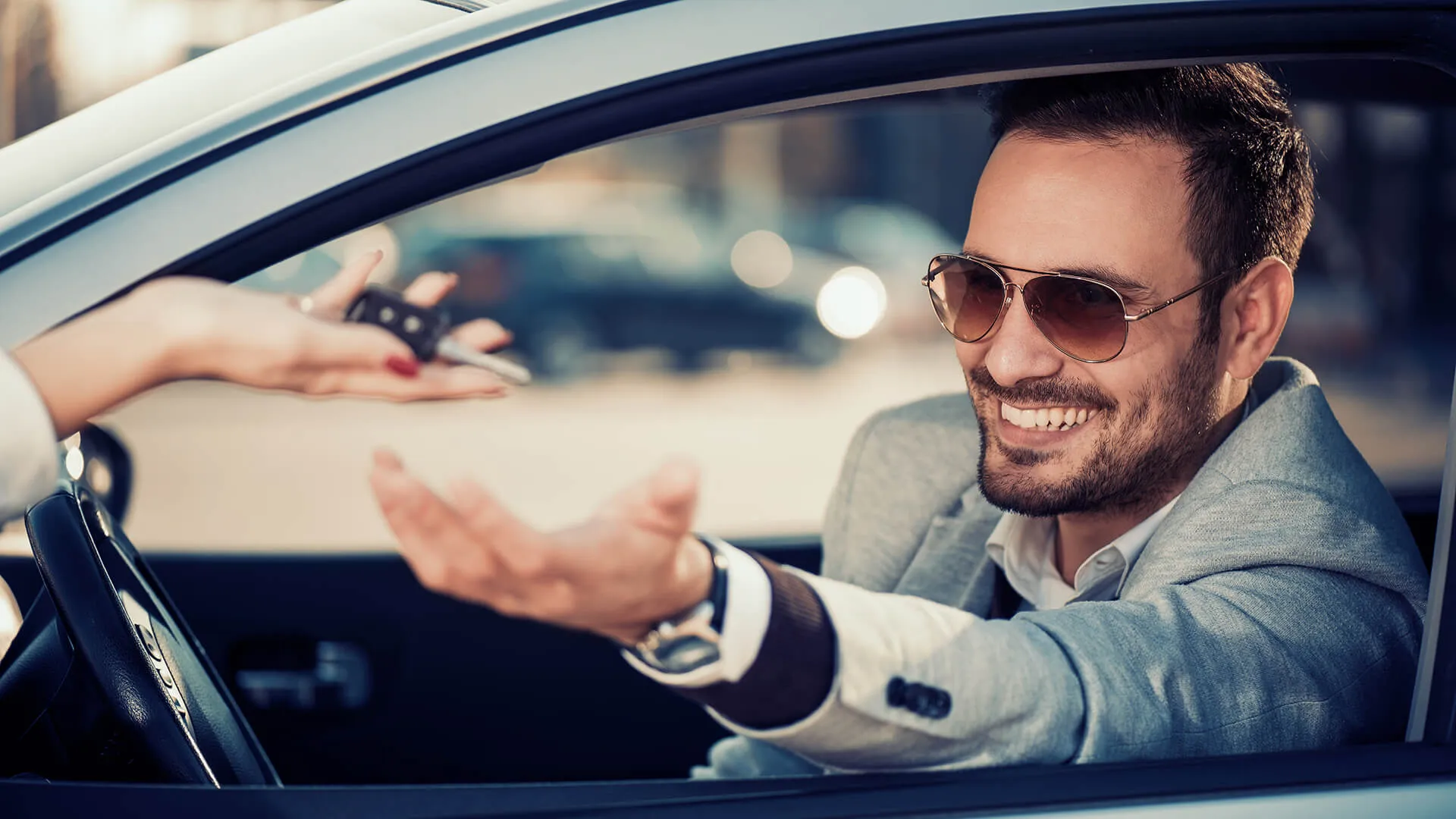 You might think the logical steps to purchase a vehicle involve first choosing your dream car and then hammering out the auto finance details afterward. Smart shoppers reverse the order of steps, however, because they know that arranging for a preapproved car loan first can save money and hassle.
When you get your auto loan first, you won't risk falling in love with a car before you know you're approved for the car loan or fall victim to salespeople who might trick you into higher interest rates. And when the dealer is running a special that involves a choice between special financing or a rebate, getting a car loan that's preapproved lets you opt for the cash back.
Here's what you need to know about how to finance and buy a car.
Getting a Car Loan in 5 Easy Steps
The exact process for getting financing for a car will vary from lender to lender, but there are a few key steps that are universal. Here's a quick guide on how to finance a car:
1. Get Your Credit Report
Get a free copy of your credit report and search for errors. Correct them before you apply for a new or used car loan so they won't hurt your chance for approval or competitive auto loan rates.
2. Compare Car Loan Rates
Compare car loan rates between your bank, credit union or online lenders to narrow down the places with the best used or new car loan rates.
3. Price Out Potential Cars
Price out cars you like to figure out how much money you need for an auto loan. You can even test drive cars to narrow down your choices; just don't let yourself get intoxicated with that new car smell and fall prey to buying on the spot. You can also rent cars you like to try them out on your own terms without sales pressure.
4. Gather Documents and Information
Gather the information you'll need to apply for your car loan, such as your Social Security number, current and prior addresses and the amount of your monthly rent or mortgage payment. You'll also need your employment history and current income figures. Be prepared to share the make, model, VIN and mileage of your current car if you're trading it in.
5. Apply for the Auto Loan
Apply for an auto loan that will cover the type of car you wish to purchase. A car finance is a long-term commitment with monthly payments up to 84 months, so find a financial institution that offers the best deal. Not all lenders require a down payment, but you'll reduce the loan amount and monthly payments if you put money down.
When you car shop, avoid disclosing that you've already made auto finance arrangements until you've negotiated the deal. Leave your options open because the dealer might have promotional interest rates or another deal that beats what you've already been offered, and you can take advantage of the better deal.
How to Finance a Car With Bad Credit
When you have a low credit score or have been through a bankruptcy, your auto finance options are more limited. You can still get a car loan, however, if you search around. But you'll pay a higher interest rate, and you might need a co-applicant with a stronger credit history.
Getting a car loan through the credit union might also be an option. Typically, qualifying for auto finance through a credit union is easier than with traditional lenders.
In case a bad credit score is keeping you from getting a car loan through banks or credit unions, beware of purchasing a car at a "buy here, pay here" dealership. These dealers often sign you up for a used car loan on an older vehicle at an exorbitant interest rate and unreasonably long loan term. The lengthy repayment period lowers the amount you pay monthly, but the car might need ongoing repairs or break down completely long before you've paid it off.
Instead, see what type of car loan rates regular dealerships can find for you. Read all paperwork thoroughly, and don't leave with the car until the auto loan is finalized. Otherwise, you might get a nasty surprise if the dealer claims the loan fell through but tells you that you can still get financing — at a significantly higher interest rate.
Car buying is a process, so take your time to make sure you're getting the best deal before you sign a sales contract. And in case the deal doesn't turn out to be as good as you'd like, you can always opt to refinance your auto loan later, which can save you hundreds or thousands of dollars.