Awesome Summer Purchases You Can Pay For With an Arvest Bank Personal Loan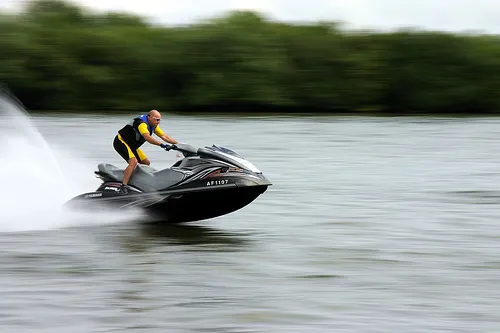 Whether your summer travels will take you to Crater of Diamonds State Park or Lake Dardanelle, take advantage of Arvest Bank's Summer Loan Sale to get where you want to go this season. Unlike auto loans, you can use Arvest Bank's personal loan to buy any vehicle you'll need for your summer adventures — and enjoy staggeringly low interest rates.
What You Can Buy With an Arvest Bank Personal Loan
Looking for a new or used car to go on a road trip this summer? Lock in a low rate on a personal loan through Arvest Bank and boost your negotiating power to get in your vehicle for summer road trip adventures.
Always dreamed of cruising Lake Chicot, Arkansas' largest natural lake, or catching a record-breaking trout on Little Red River? Take advantage of Arvest Bank's low consumer loan rates and you'll be enjoying sunset cruises in no time. A personal loan can be used for any type of vehicle and is lower than most current boat loan rates.
Maybe exploring the highways and byways of Arkansas is more your style. Find off-the-beaten path locations and activities — and never pay for a hotel again — by purchasing an RV. There's never been a better time to take it all with you.
Like your summer fast and furious? How about a jet ski to explore all of Arkansas' famous water ways? You'll get a great deal with a personal loan and be on your way to fun in the sun.
Arvest Bank Summer Loan Sale Details
Arvest Bank has impressively low loan rates and flexible terms for whatever vehicle you need this summer, including rates as low as 2.49% APR for 48-month terms.* Whether you need a car, boat or RV, Arvest can offer you the loan that will get you on the road or in the water. But hurry — this offer ends July 31, 2014. Visit your nearest Arvest location for more information or apply online at arvest.com/summer.
About Arvest Bank
Above all else, Arvest has always been dedicated to providing superior customer service, a goal that hasn't wavered as the institution has transitioned from a small community bank to a regional banking network offering a wide range of financial products and services.
Staying true to its mission of "people helping people find financial solutions for life," Arvest Bank has grown to more than $14 billion in assets and more than 260 locations in more than 100 communities. Stop by a branch today or visit the bank's website to find out more about how Arvest can help you accomplish your financial goals.
*This advertised 2.49% APR is available with 48-month terms for consumers with a credit score of at least 700. Arvest also offers a 2.99% APR for 60 months and 3.49% APR for 72-month terms. Eligible loan amounts range between $5,000 and $150,000. Advertised rates are available at all Arvest locations, but do not apply to real estate transactions. Offer valid June 1 through July 31, 2014. This offer cannot be combined with any others. Arvest Bank is a client of GOBankingRates.
Photo credit: BigTallGuy