Despite Dropping Rates, Suze Orman Still Says HELOCs Are 'Risky' — How To Know If You Should Get One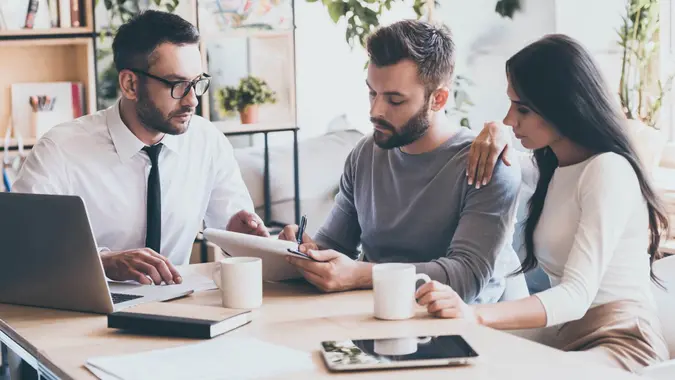 If you own a home with a mortgage, chances are good that you've built up significant equity in recent years due to rising property prices. In fact, according to research conducted by CoreLogic, the average home equity increased over $14,000 in the fourth quarter of 2022 alone.
Having that extra value to tap into may be tempting, and a home-equity line of credit is an increasingly popular way to do it. A HELOC lets you borrow against your credit line during a draw period, which usually lasts 10 years. The repayment period that follows typically lasts 20 years.
In a post on her blog, financial expert Suze Orman warns you to think carefully before taking out a HELOC.
Suze Orman Points Out These Risks
Your house is your collateral. You may face foreclosure if you don't pay your HELOC as agreed.
The interest rate is probably variable. That means your payments may increase over time, which can be devastating to a tight budget.
The draw period can lull you into a false sense of security. For ten years, you'll only have to pay interest on the outstanding balance. When the repayment period kicks in, you'll also have to start paying off your principal balance, making your monthly payment jump.
Your lender can freeze borrowing. If there's a major financial crisis, your bank may revoke your ability to draw from your line of credit. That can put a damper on your plans — especially if you rely on the funds to cover emergencies.
Should You Get a HELOC?
Whether or not you take out a HELOC is a nuanced and personal decision. However, as a rule of thumb, you should have the following before you commit:
An understanding of how home equity works. The more you know now, the fewer surprises there will be later.
A clear plan. You must determine exactly how you'll spend the money and how much you need. Otherwise, you may overspend and compromise your ability to repay the debt.
Sufficient cash flow and wiggle room in your budget. Your payments may increase if your interest rate goes up, and they will increase when you go from the draw phase to the repayment phase. You need to be sure you can comfortably make payments for the life of the loan.
Take Our Poll: What Do You Plan To Use Your Tax Refund For?
Important note: You can use a HELOC to pay off high-interest debt, renovate your house or cover other strategic expenses. However, you shouldn't use one as an emergency fund or to cope with inflation.
More From GOBankingRates