5 Construction Loan Facts to Know Before Building a House in Salt Lake City
<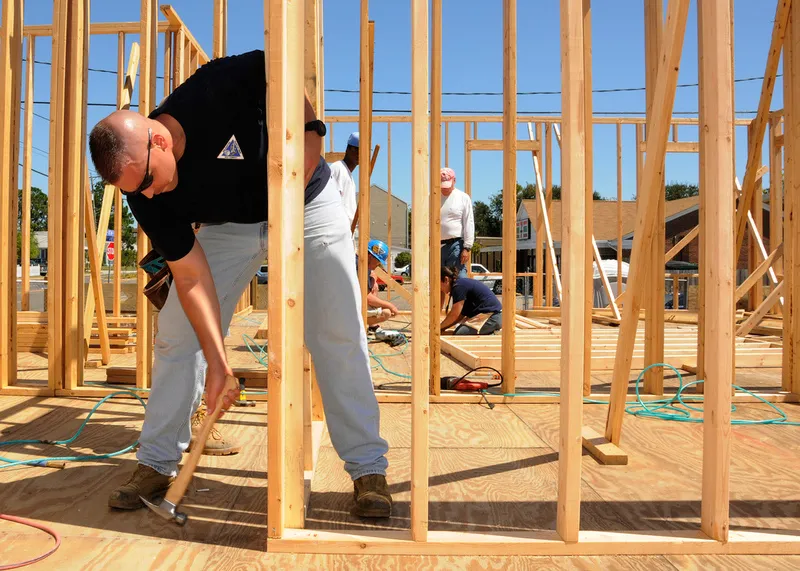 Building a home in Salt Lake City is an exciting prospect, especially this year because traditional mortgage interest rates are expected to rise above their current historic lows. One advantage to building your own home is that construction loans are treated differently than traditional home loans. Because of the more complex nature of a construction loan, it's important to work with an experienced and reliable lender to get a home loan that matches your financial needs.
Zions Bank is a leading mortgage lender in the Salt Lake City area and can walk homeowners through the construction loan closing process from start to finish.
Construction Loan Facts You Need to Know
If your goal is to build a new home for you and your family, here are five facts you need to know about your construction loan options.
1. Construction loans can be used for new construction or home improvements.
Construction loans from Zions Bank are designed to be flexible. The loan can be used to build your new home or even for major improvements, such as adding an extra bedroom when you're expecting. Decisions are made locally at the bank, so you experience a faster turnaround and can start your remodeling project or new home sooner.
Read: Is it Cheaper to Build or Buy a House?

2. Zions Bank has no maximum loan amount.
You really can build your dream home in Salt Lake City with Zions Bank. Construction loans are based on your credit and the project's needs, so there are no predetermined limits on how much your home has to cost. You spend what you can afford.
3. Interest payments can be built into the loan.
Instead of worrying about making payments on the loan during construction, interest payments can be merged into the loan. Delayed interest payments are especially beneficial for homeowners who are still making mortgage payments on another home during the construction of their new home, or for homeowners still waiting to sell their old home.
4. Zions Bank will pay your builder.
Construction disbursements to your builder are processed by the bank, so you don't have to serve as the middleman between the builder and the bank. Zions Bank is a local lender that makes sure loan disbursements are made quickly and that construction stays on schedule.
5. Get one set of closing costs and loan documents.
Zions Bank doesn't believe a construction loan should be one size fits all. Opt in for the One-Time Close Construction Loan, which encompasses the lot purchase, construction and a permanent loan for the property. There is no need to go through an additional closing process with more paperwork and closing costs. Or, choose the Construction Conversion Loan, which allows you to convert the construction loan into a fixed-rate permanent mortgage once the building is complete.
By working with homeowners, Zions Bank is able to help people find the best financial solutions for their home construction projects. Whether you're building an investment property or your very first home, you can find a fixed-rate or adjustable-rate mortgage loan with a variety of terms to fit your needs.
*Loans subject to credit approval; terms and conditions apply.
The information provided is presented for general informational purposes only and does not constitute tax, legal or business advice.
Zions Bank® Member FDIC, Equal Housing Lender, NMLS# 467014 ZionsBank.com®.
Zions Bank is a GOBankingRates client.
Photo credit: Official U.S. Navy Page