How to Cover Mortgage Loan Payments by Renovating Your Home: 5 Tips from Scott McGillivray of HGTV's Income Property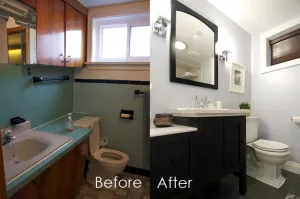 Owning property can give homeowners a personal feeling of security, but when mortgage loan payments start to make your home feel like a financial prison, that sense of security quickly falls away. That's why, while the housing market is far from booming these days, it's a prime opportunity to take advantage of the heightened renters market by making a few key renovations to not only boost your property value, but also earn income by renting a section of your home.
Income properties are a practical way to keep up with monthly mortgage payments, and have gained so much popularity that a TV show was developed to help homeowners start their own, called HGTV Income Property.
How to Increase the Value of Your Home
While the the show's eight-season (and running) success is clear, not every homeowner struggling with their mortgage loan payments can simply keep their fingers crossed to be on the show.
Dan and Kathy Schreiber, homeowners in San Diego, Calif., were looking to quickly sell their University City property, but could only sell their home at $530,000 in its "as-is" condition. They decided that a renovation was the best move to earn more from a sale, so they turned to Renovation Realty and invested $39,994 for the project.
In just 45 days, their property sold for $685,000, a 29 percent increase over their original property value. Dan says that working with Renovation Realty helped to simplify the renovation process, sharing that they "could renovate and sell, without having to worry about those logistics. The biggest benefit is simple: It put more money in our pockets."
HGTV Income Property Successes
The Host of HGTV Income Property, Scott McGillivray, began helping first-time home buyers generate income by converting their homes into rentable spaces as a university project, and in the show he teaches you how to increase the value of your home, even if you aren't fortunate enough to be featured in an episode.
In an HGTV interview, McGillivray tempered the reservations that homeowners have about becoming a landlord. "Becoming a landlord is very profitable. It's a great long-term investment and it just makes sense," explains McGillivray, "You can make a lot more money picking up more rental properties and collecting more rent, than you can get raises at a job."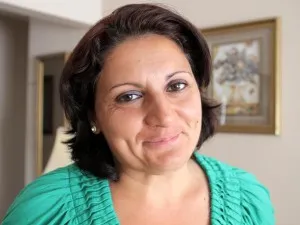 Featured homes on the show have received significant increases in property value, as a result of home renovations specifically executed for supplemental rental income.
With a $50,000 renovation to her basement performed by the Income Property team, homeowner Josephine increased her property value from $426,000 to $650,000 — an increase of over $200,000. In addition to added value to her property, she now rents the two-bedroom basement for an income of $1,500 per month.
5 Secrets to Glean From Income Property's Scott McGillivray
If you're hoping to see the same kind of financial success that the Schreibers and Joesephine experienced after their renovations, Scott McGillivray shares a handful of tips to always consider to maximize income property earnings.
1. Keep and Open Mind with Location
renting out rooms in other parts of your home.

McGillivray shares, "There are a lot of attics and lofts, and people who have split up the main floor. Or they'll have a triplex, even: They'll rent out the basement, the main floor, and they'll live upstairs. All kinds of different options."
2. Live in the Basement
It may sound odd to live in the basement of your home instead of the main level, but most renters will be willing to pay more if the rental property is at the main level or higher.
"It's to your benefit to own something that has more than two or thee levels, because the higher you move up in the house the more rent you typically get. Huge opportunities on main floor and upper units to get high rent," explains McGillivray.
3. Don't Over-Invest in the Renovation
Spending hundreds of thousands of dollars on a renovation can backfire easily, especially if you're already having trouble keeping up with mortgage loan payments. Instead make sure to cap the dollar amount you invest in the project.
"Don't over-invest," urges the HGTV Income Property host. "There's a certain point where people aren't going to pay more rent no matter what you do to the place."
4. Consider a City Property
If you live in a major metropolitan area, or are considering where to plant your next income property, cities are a gold mine for tenants who are willing to pay more for upgraded touches.
"In a big city, the competition in downtown urban areas is phenomenal, and when you start throwing in really nice countertops or stainless steel appliances, I'm finding that people are willing to pay for it," confides McGillivray.
Stainless steel appliances continue to be a favorite among renters, in addition to granite countertops.
5. Renovate for Your Renter
It's easy to renovate to your own personal tastes — after all, it is your home, right? McGillivray says that what's even more important than painting the room your favorite shade of hot pink is to think about what kind of renter you'd like living in your home.
McGillivray states, "You have to decide: What type of person could I handle living here? [If] you want someone who is smart or responsible, then you have to build an income suite that would be suitable for [your ideal renter]. It has to have everything that [they] would expect in a rental suite … cleanliness and durability and functionality."
There are a lot of components involved to learning how to increase the value of your home, and while a renovation project might sound overwhelming, it can not only increase your property value, but also give you financial peace of mind when your monthly mortgage bill arrives.